A while ago we made a Pom Pom Icecream Garland, a post that has been very popular. Pom Pom Icecreams are so much fun to make we decided to make a new similar project. This time we'll make Icecream magnets!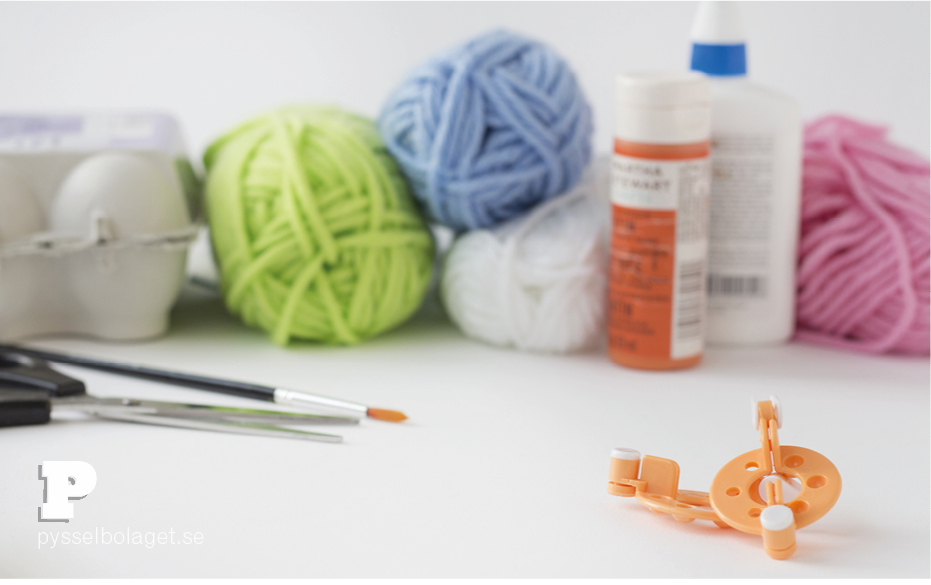 You need yarn, scissors and a Pompom Maker. The yarn should be in acrylic or wool. A cotton yarn makes straggly pompoms. You also need glue, egg cartons, acrylic paint, a brush and magnets.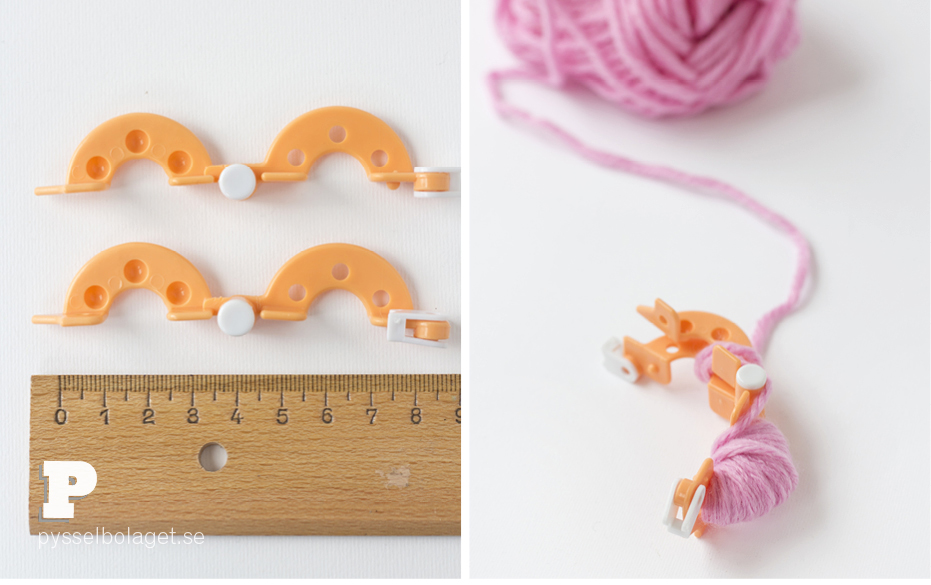 First make a pom pom. We have used the smallest size Pompom Maker we could find. Want to know how to use a Pompom Maker? Check out our video:
How to make pompoms with a pompom maker …
… Or our post on how to make a pompoms with cardboard circles.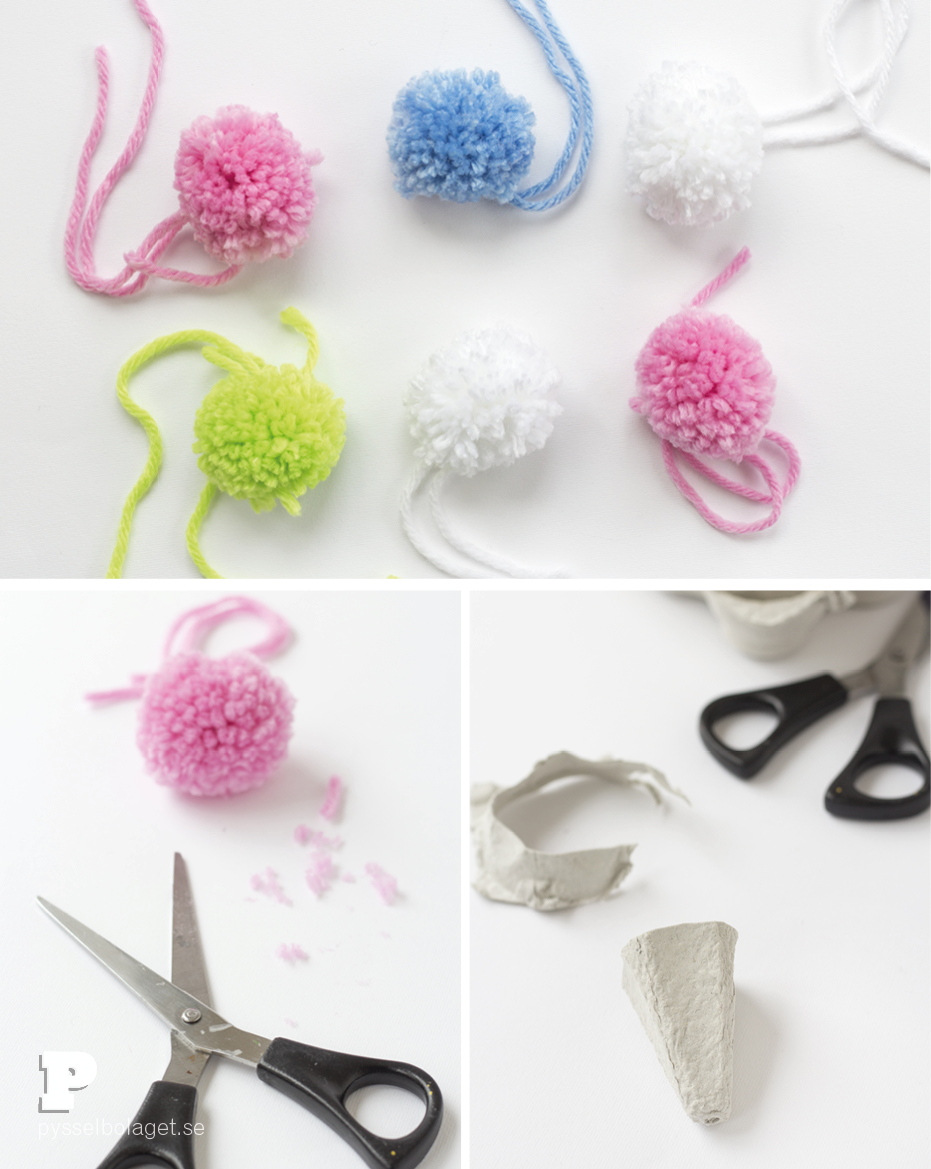 Trim the finished pompoms with a pair of scissors, but save the strings you used to tie up the pompom with.
The middle part of our Swedish egg cartons has the shape of a cone. Cut out the piece.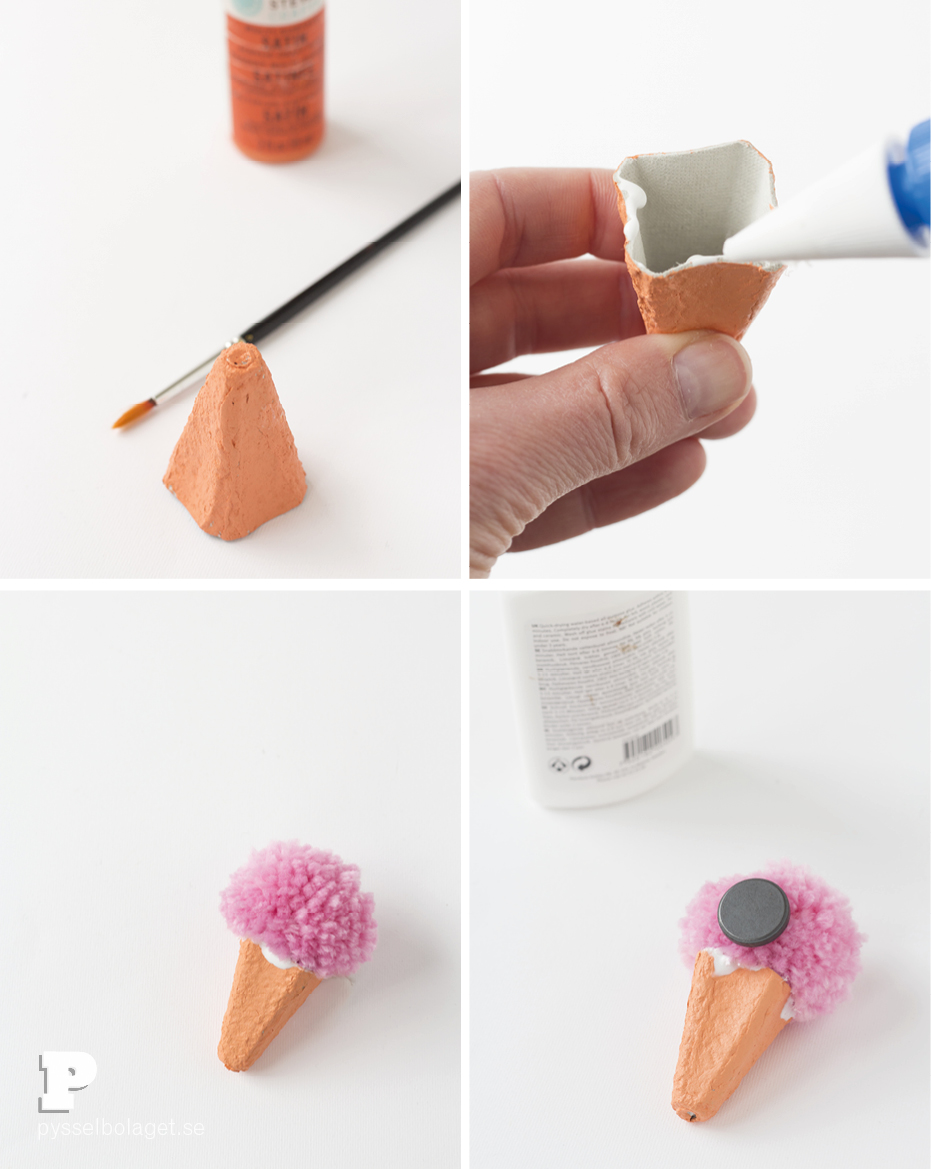 Paint the cone with acrylic paint. Then glue the cone and pompom together. Also glue a magnet on to the pompom and let the whole piece dry.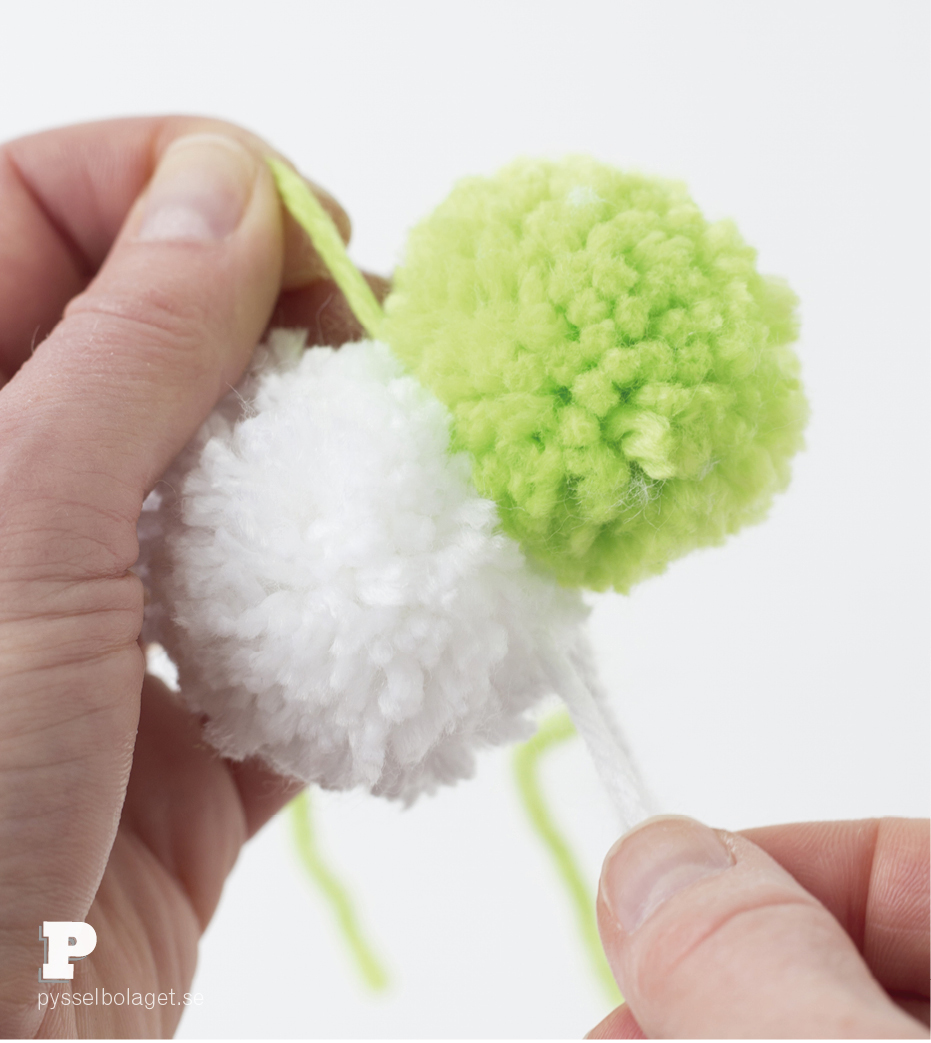 If you want a bigger ice cream just tie the pompoms together before you glue them to the cone.
[slideshow_deploy id='8615′]
We also painted the eyes on our ice creams.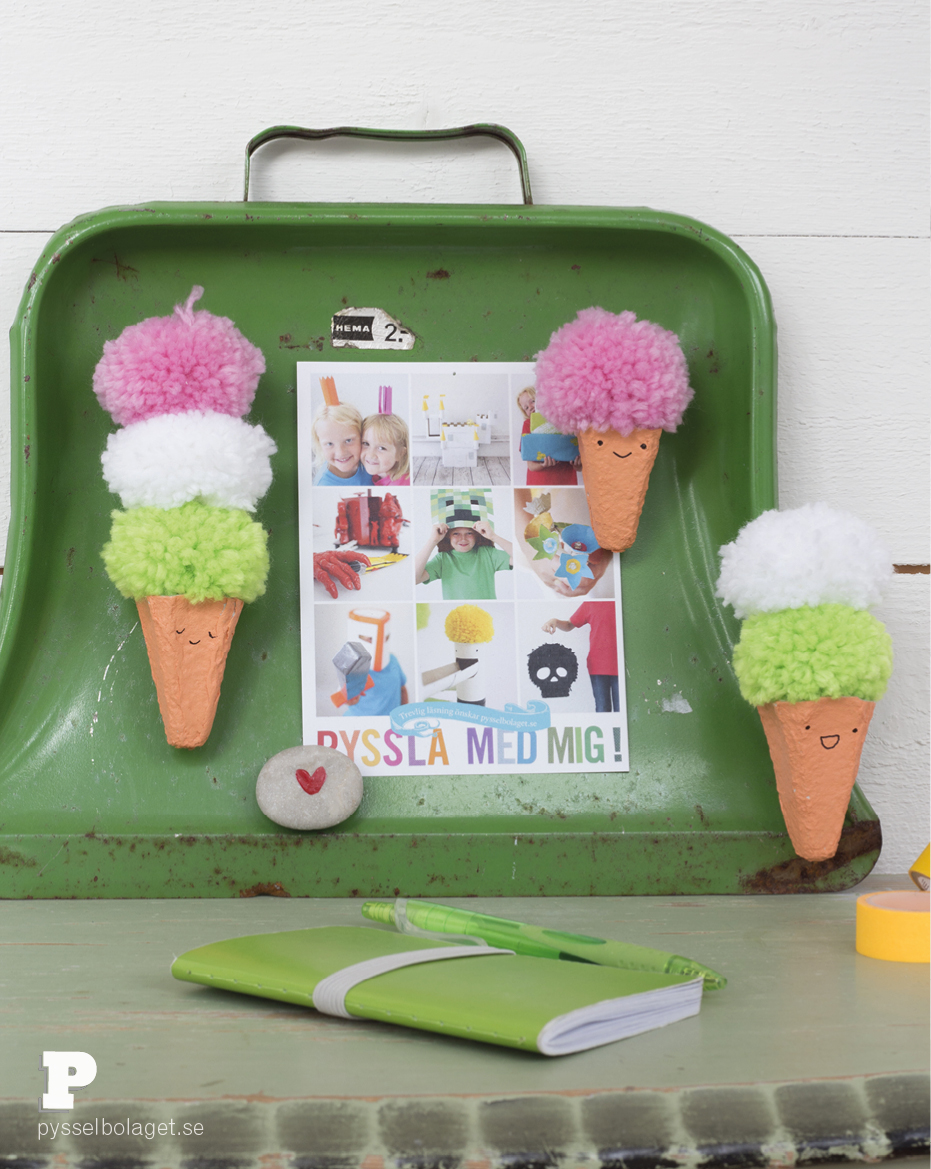 Our new cute magnets came into use immediately. Also check our Pom Pom Icecream Garland here. Happy Friday!