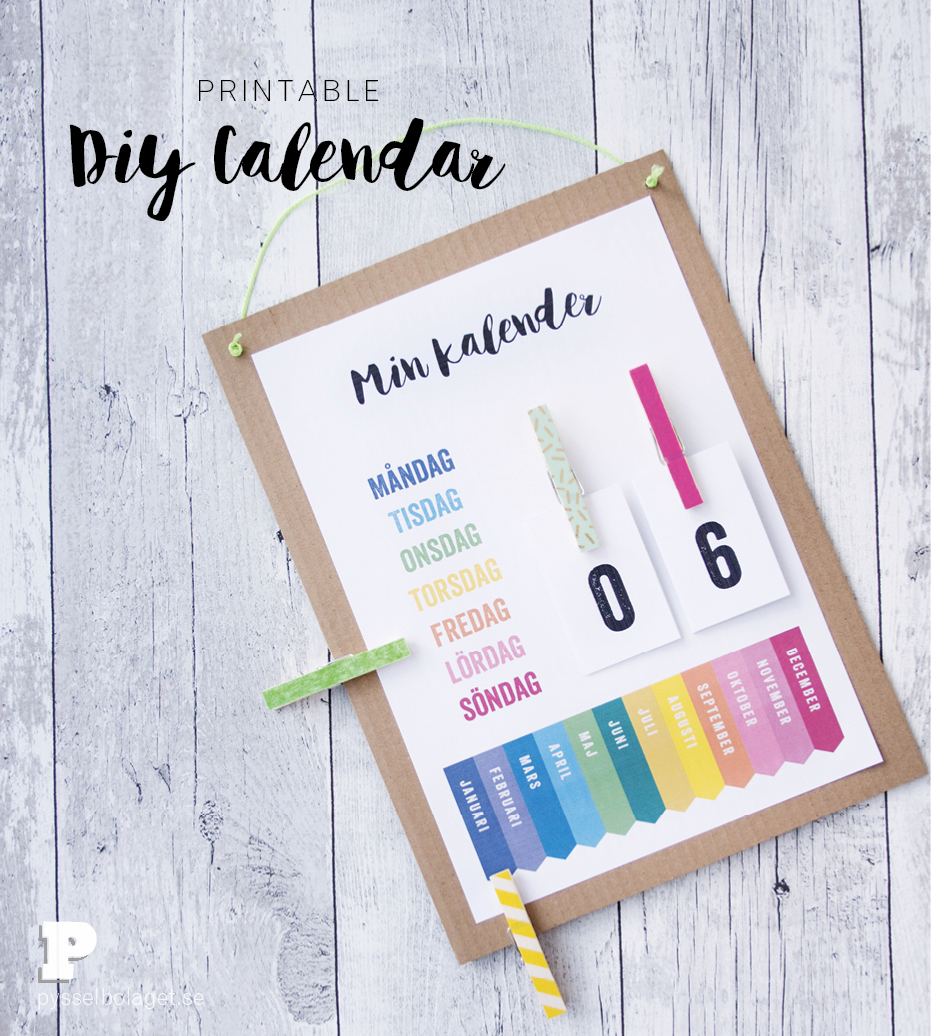 Happy New Year and welcome back! What better way to start the year than making a new calendar? This year's calendar from us is inspired by a weather station from Mr. Printable. And just as the weather station, all you have to do is download, print and put together.
You need downloads of the printable calendar and the two pages with numbers on (here), a piece of cardboard slightly bigger than the calendar page, scissors, glue, 4 clothespins, washi tape and some string.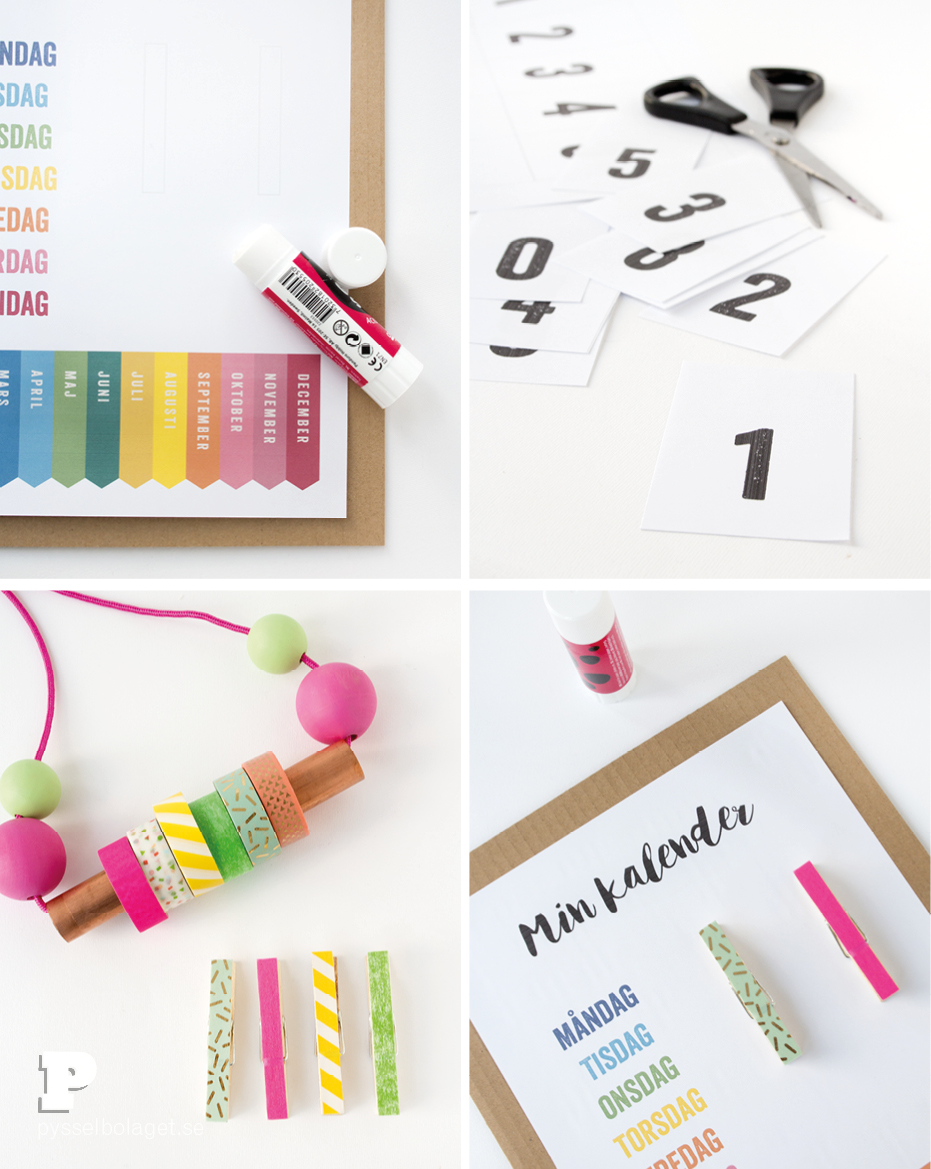 Print the calendar and the two pages with numbers. Glue the calendar page on to the cardboard and let it dry.
Then cut out allt the numbers on the number pages.
Decorate the clothespins with washi tape. Do you recognize the tape dispenser we made in December? We have used both of them a lot! If you don't have washi tape, decorate the clothespins with hobby paint instead.
Then glue the clothespins on to the calendar.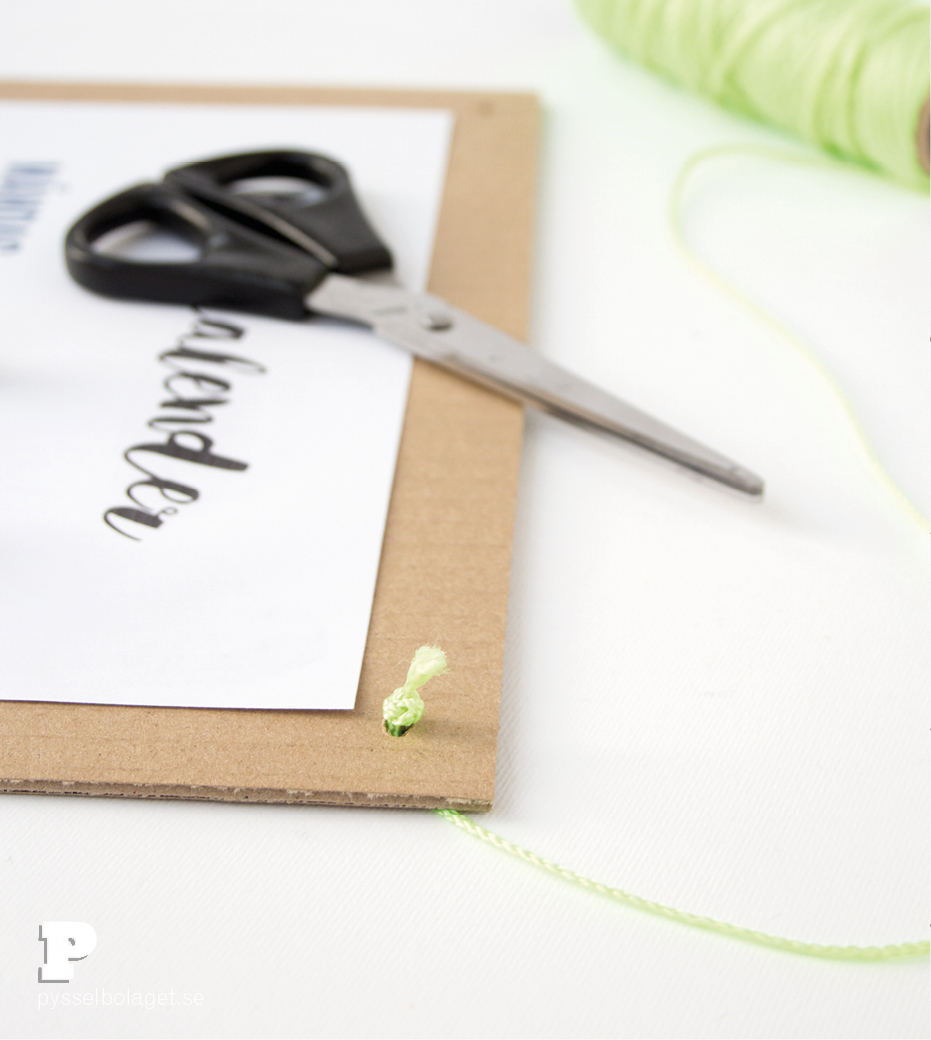 To make the calendar hang, make two holes in the upper edge of the cardboard and attach a string between the holes.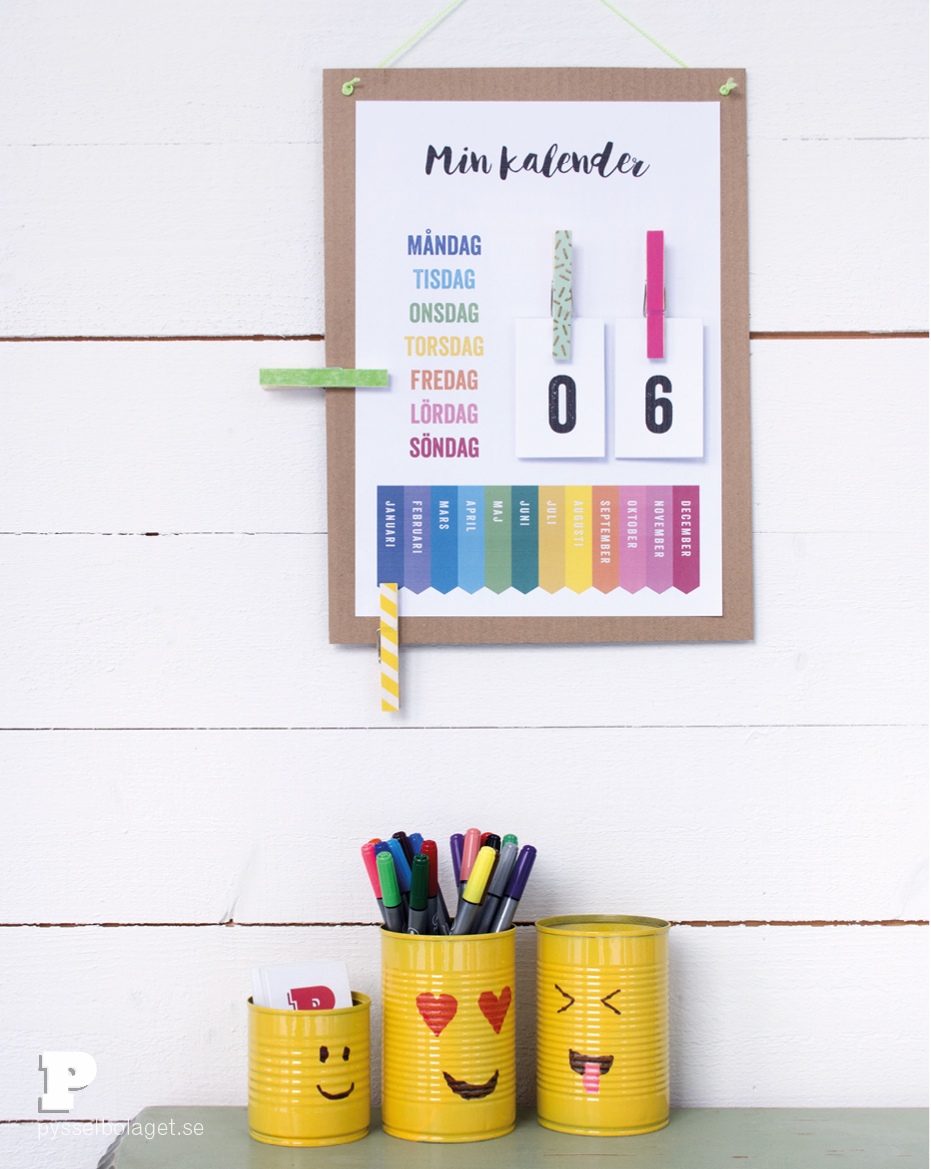 With the calendar it's easy to keep track of days, dates and months. One clothespin will show what day it is, and the other will show what month it is. The two clothespins glued on to the calendar will show the current date. Easy, don't you think!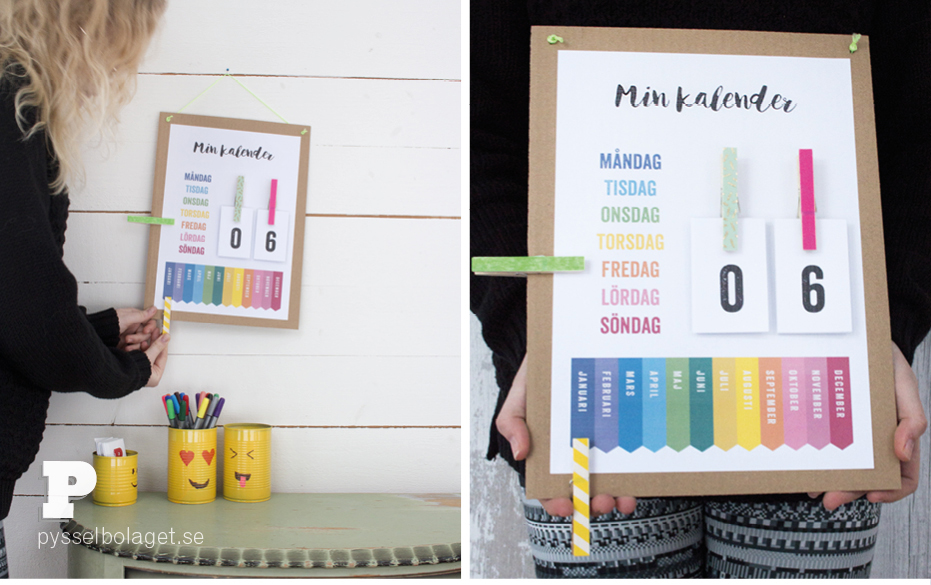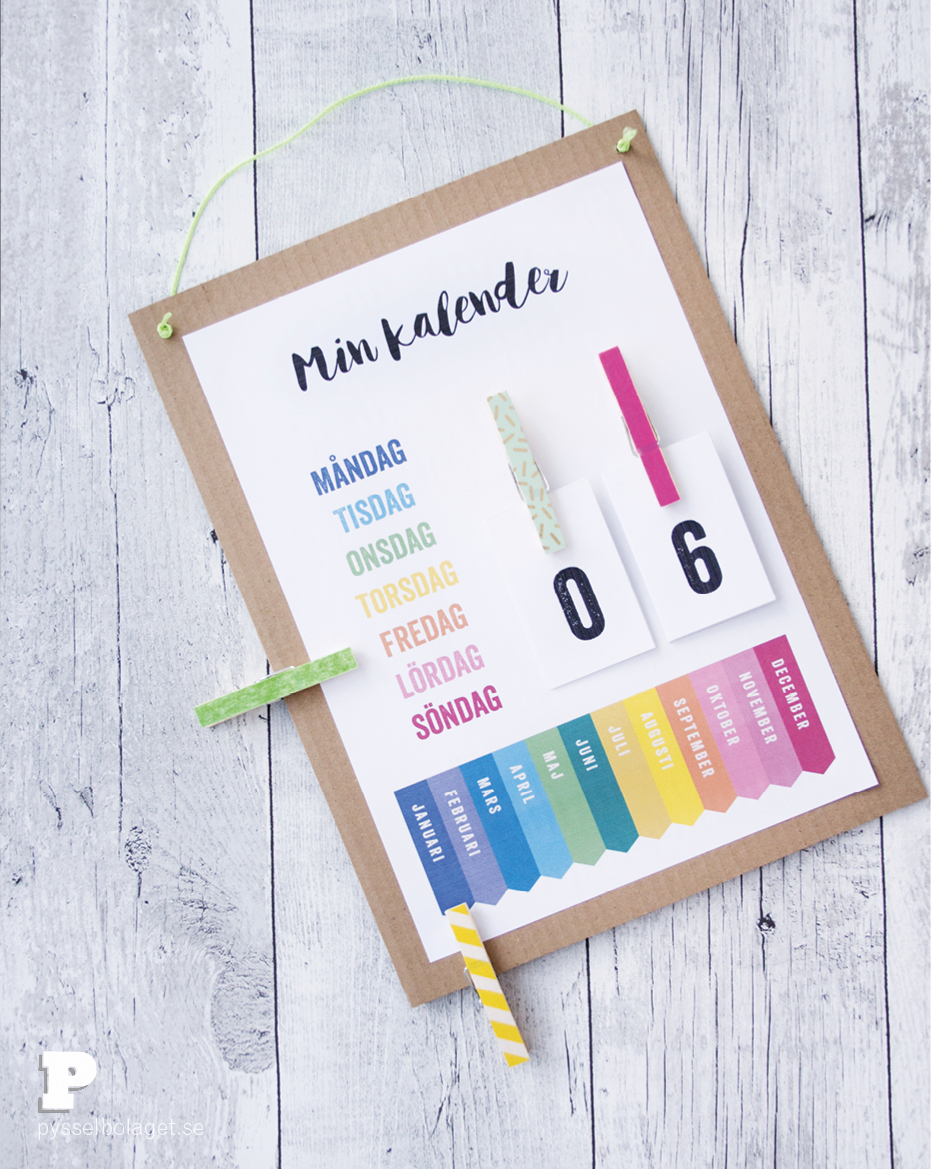 We hope you want to print and make your own calendar! Please, send us photos or tag us on Instagram if you do. We love to hear from you.
And if you like to make our emoji jar you'll find a tutorial here.