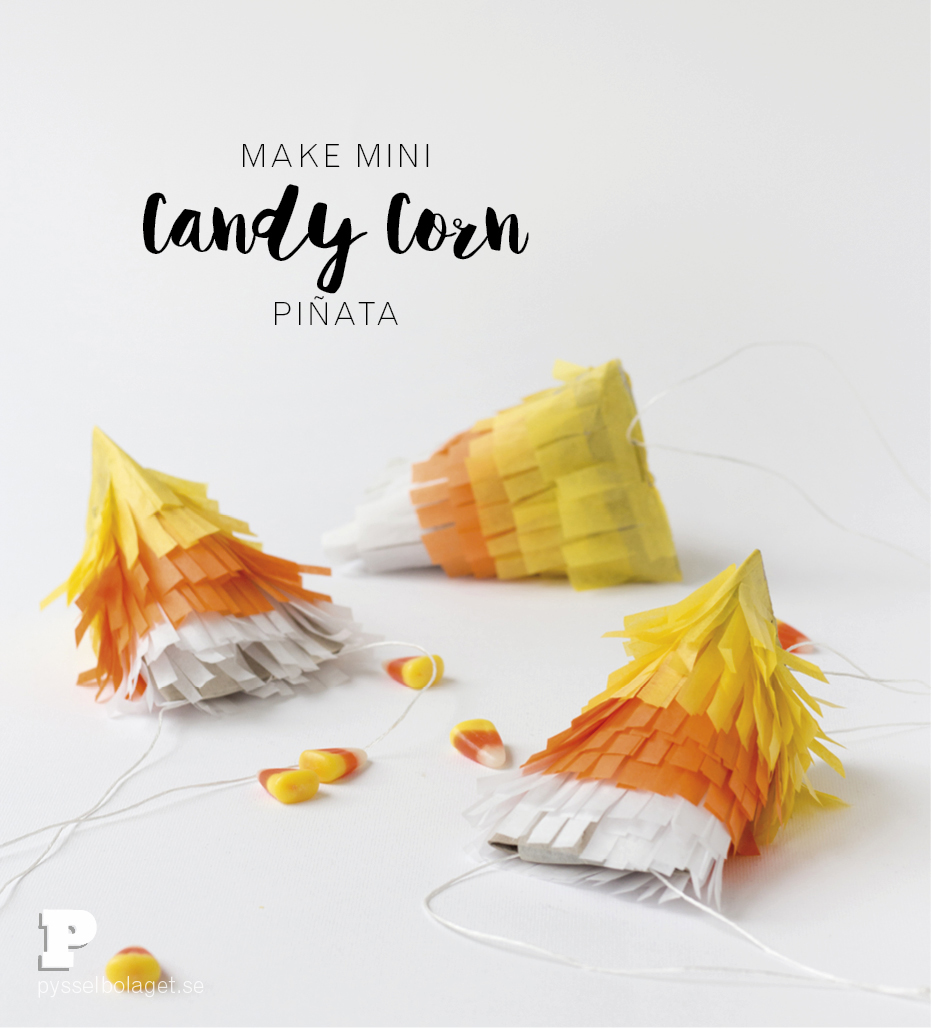 Piñatas are a decorated paper container filled with candy. According to tradition party participants are to be blindfolded and smash the piñata with a cane to access the goodies. We have make it easier for our guests. Our mini piñatas opened with a slight jerk and everyone will have their own. Check it out.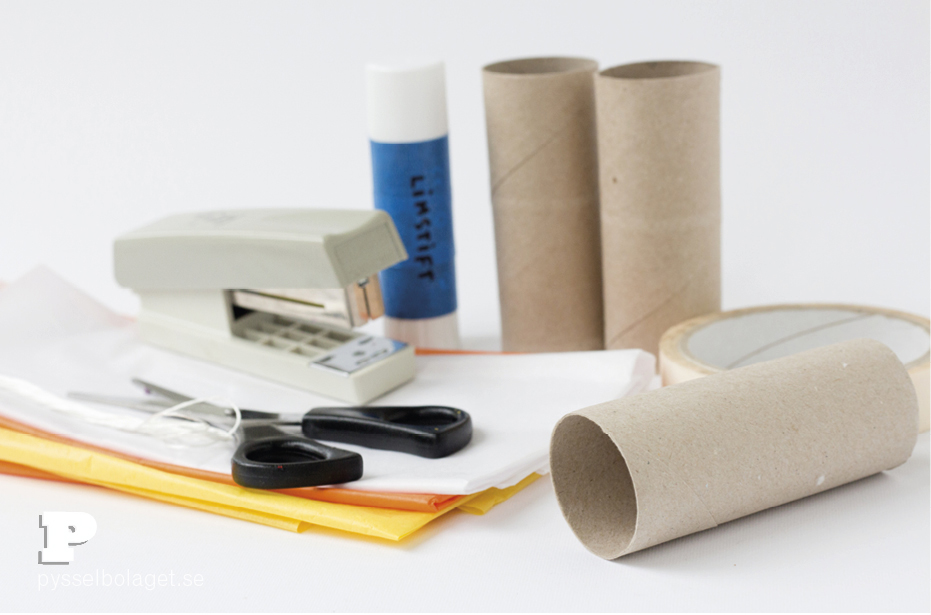 You need toilet rolls, tissue paper, scissors, glue, masking tape, a thin string and a stapler.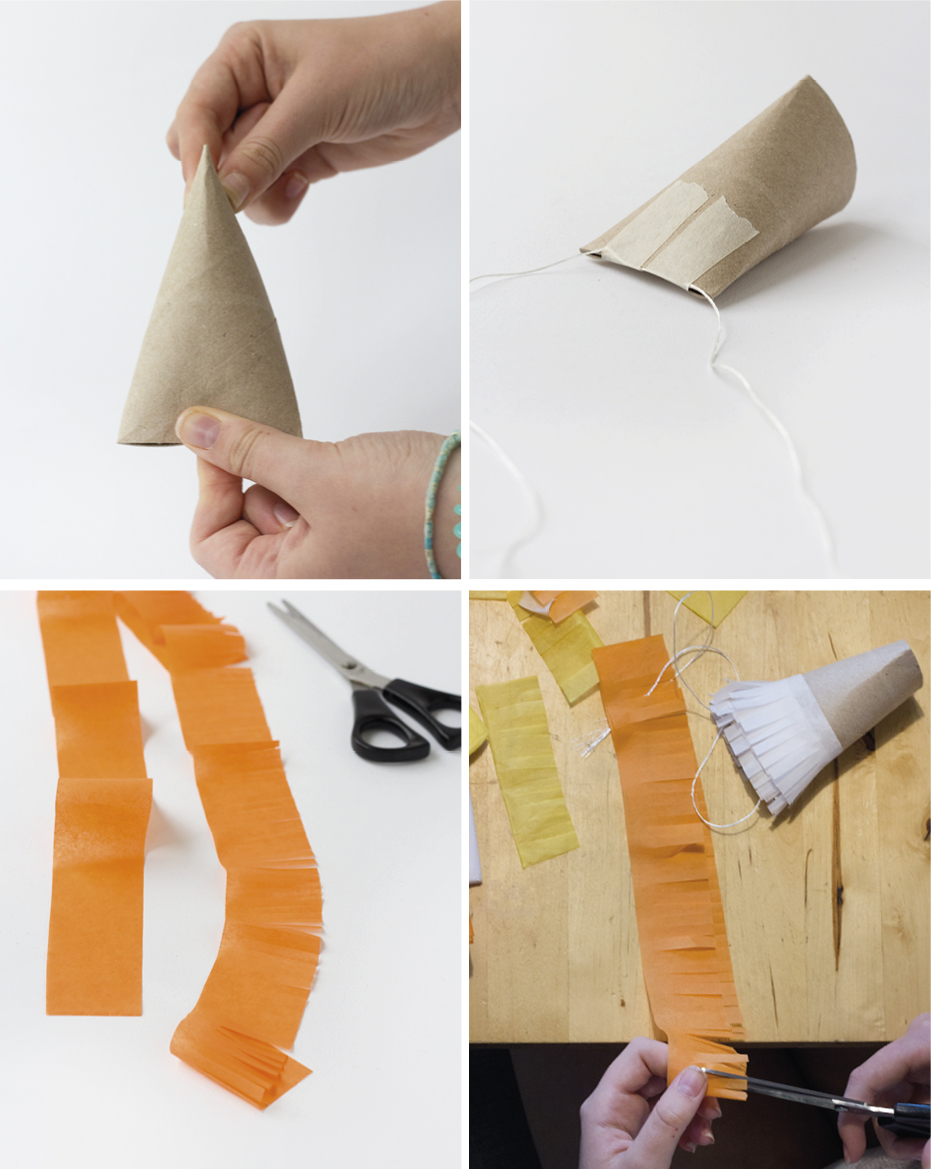 We want our piñatas to have the shape of a Candy Corn. Squeeze the ends of the toilet roll as shown on the photo.
Cut a piece of string and place it along with the opening of the toilet roll. Close the opening with masking tape and make sure that the ends of the string sticks out on both sides.
Now it's time to cut the fringe. Cut 4 cm wide strips of tissue paper. Then cut a thin fringe along the strip.
Glue the fringes to the toilet roll until the entire roll is covered.
Now it's time to fill the piñata! We fill it with Candy Corn.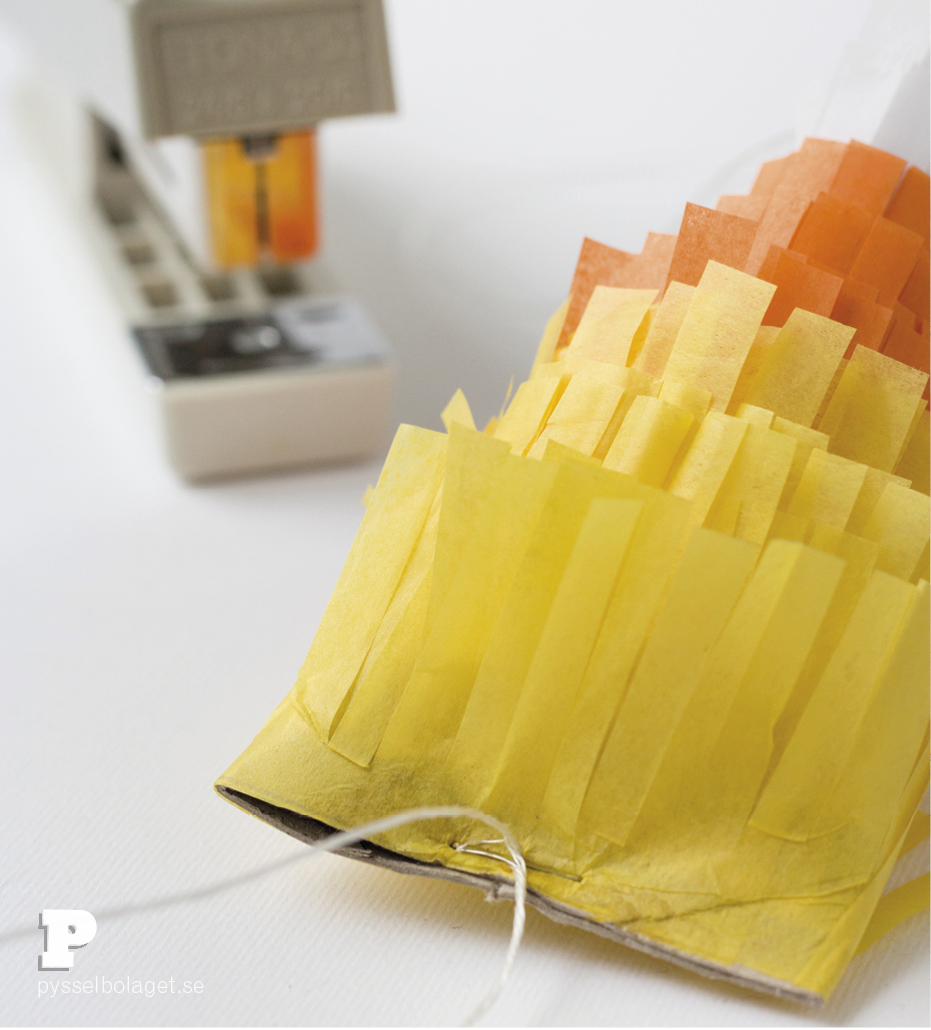 Finally, we close the top opening, this time using the stapler. Also staple a piece of string to the top.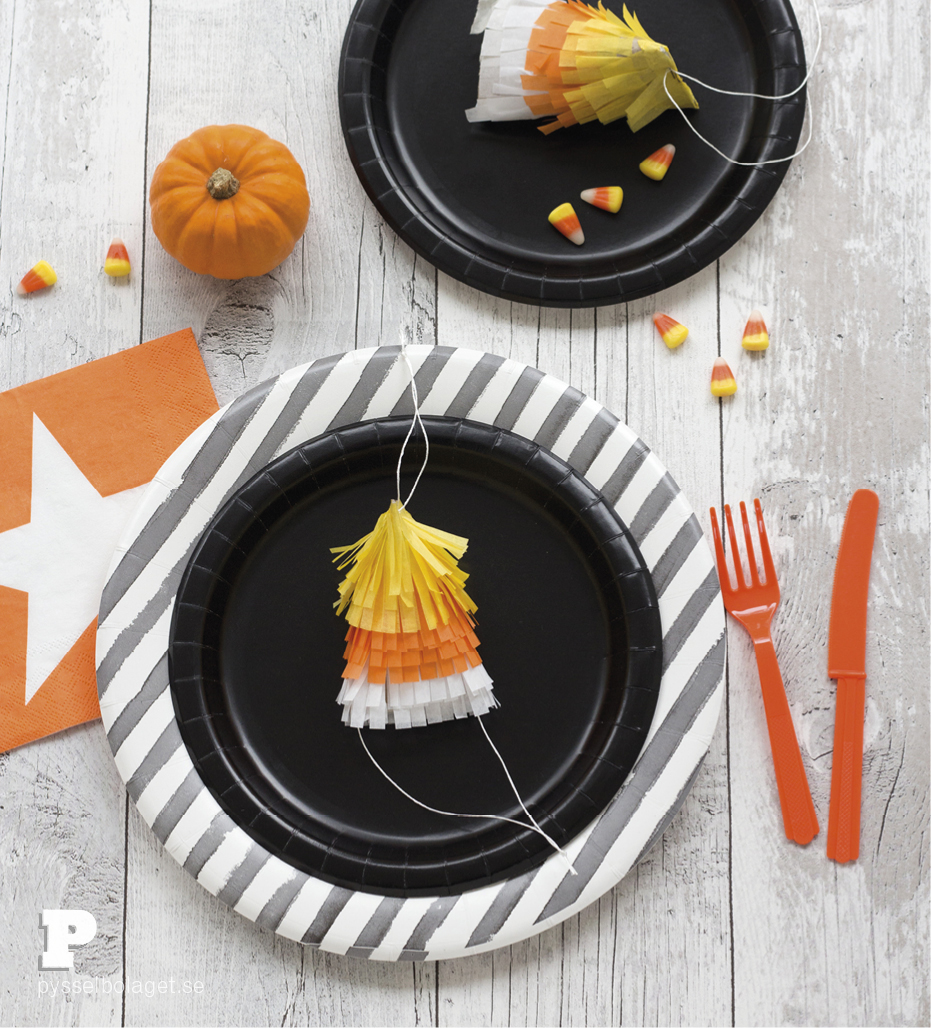 Our mini piñatas can be hang up, but we have chosen to use them in the table settings. A surprise and dessert in one! Lovely, don't you think!
Plates, napkins and cutlery are from our partner PartyTajm.
We're not the only one making piñatas! Check out our friends at Willowday for sweet piñata boxes.