Embroidery hoops was on my wishlist when Fröken Skogsbär and I made our annual flea market trip around Öland. And embroidery hoop were found – a whole bunch of them! Inspired by Damasklove we turn these simple and cheap flea market finds to pretty wall storage for Frejas room.
You need embroidery hoop, pretty cotton fabric, ribbons or ball fringe, scissors and glue.
Each embroidery hoop will get a background fabric and a pocket fabric. We'll decorate the pockets with a matching ribbon. First we have to figure out what fabric and ribbons will works best together.
On the pocket piece, fold down one edge to the back of the fabric and attach it with glue.
Then glue the ball fringe or ribbon on the front of the fabric, along the folded edge.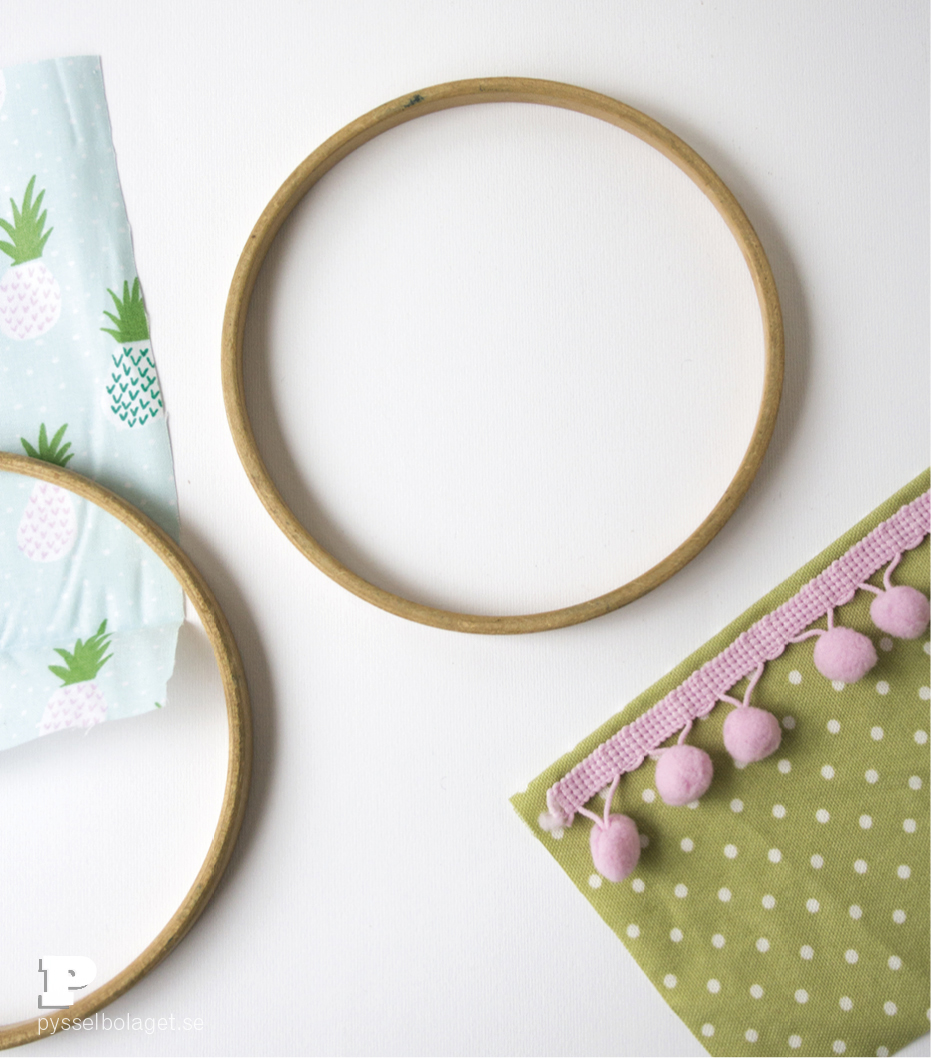 And now the hoops. An embroidery hoop consists of two rings and they need to be disassembled.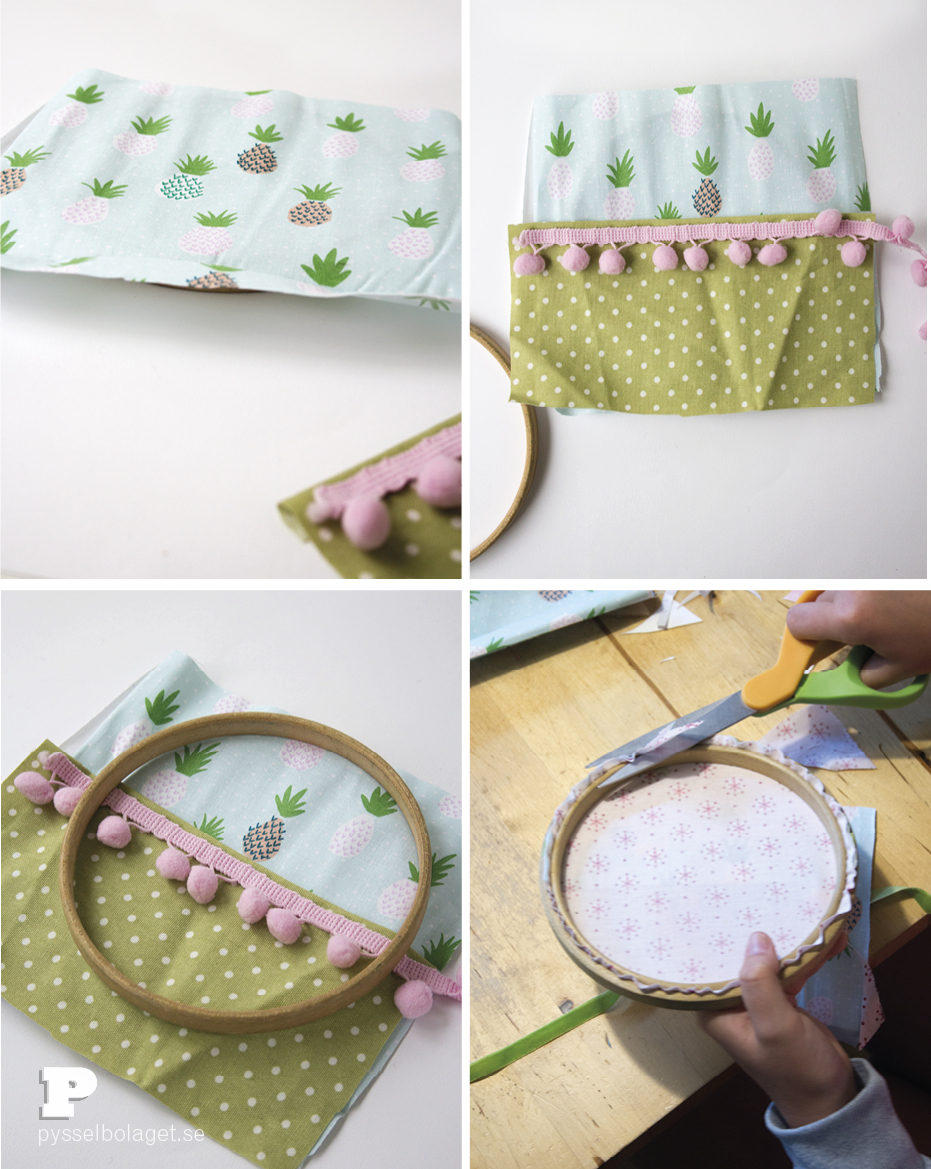 Now to the difficult part! The hoops have to be compressed together. It can be quite hard, depending on how thick fabric you have chosen. When the hoops are joined, cut the excess fabric. Done!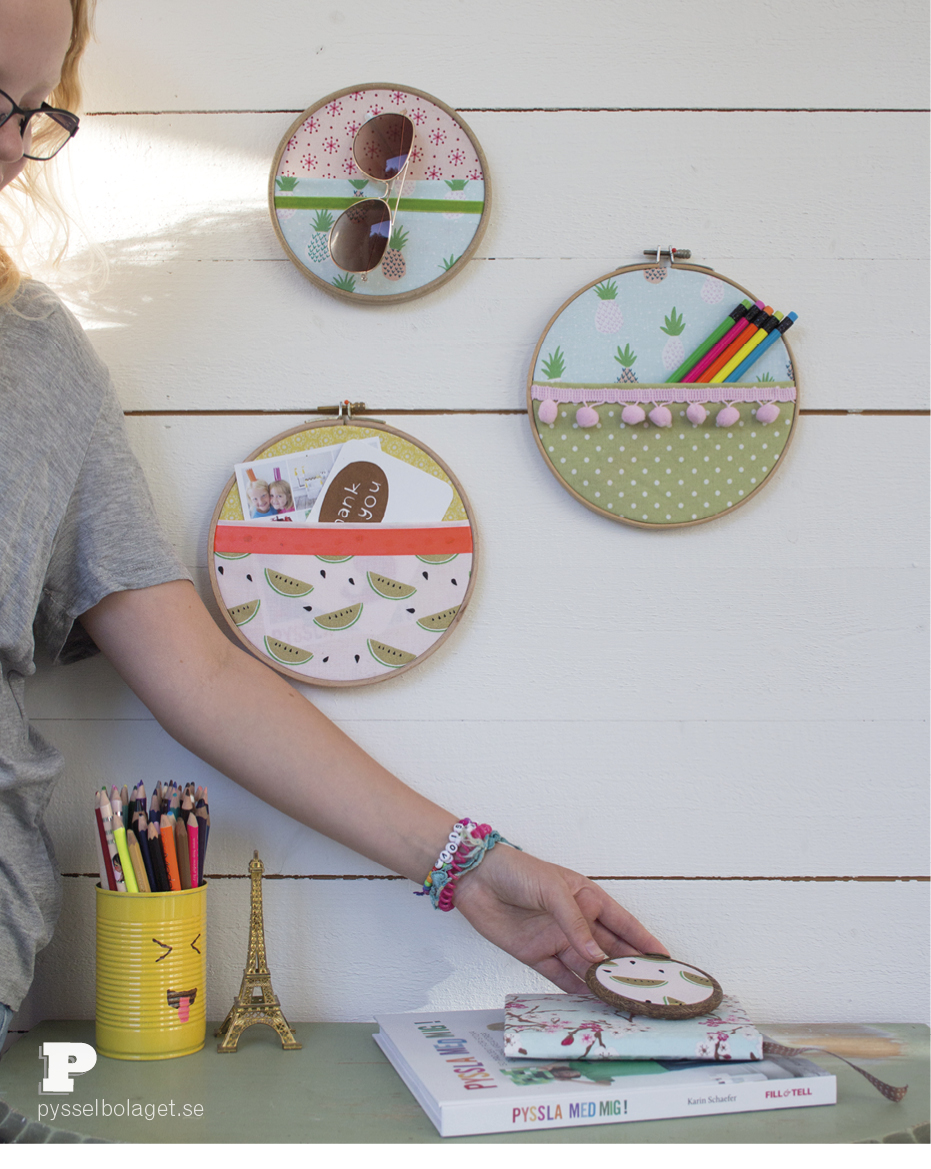 We hang our embroidery hoops over Frejas desk and they are will be used to storing letters, pens and sunglasses. The pretty fabrics with tropical motifs are from Rico Design. The same pattern is also available on paper and stickers at Make & Create.