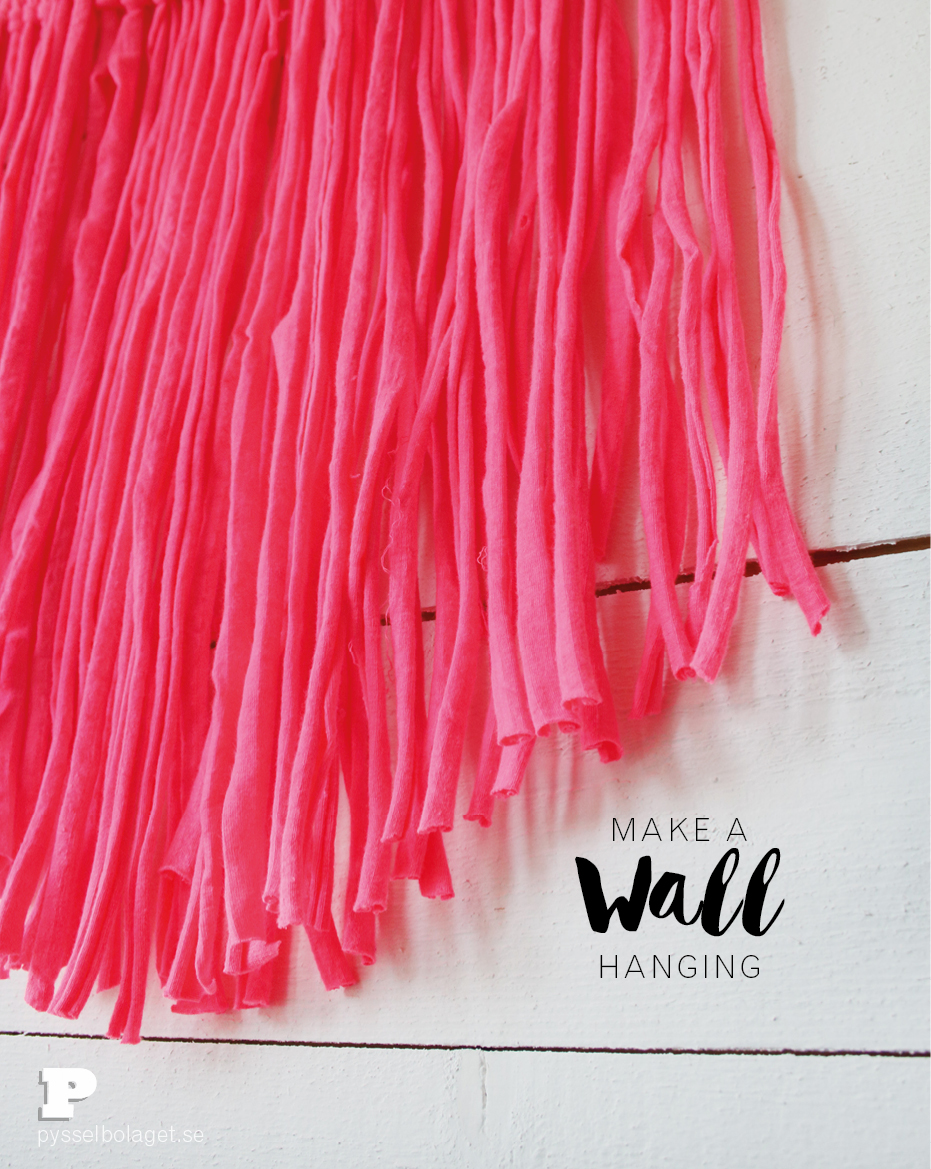 I found a lovely roll of spaghetti yarn in a shop a while ago. The yarn is chubby, soft and bright pink. Freja and I have on number of occasions brought it out, but we couldn't find the "right" project for it. When we finally found this beautiful wall hanging at Homey oh my! all pieces fell into place. This is what we wanted to make!
You need spaghetti yarn, scissors and a wooden stick. We use a round rod, but a branch would also work just fine, do not you think?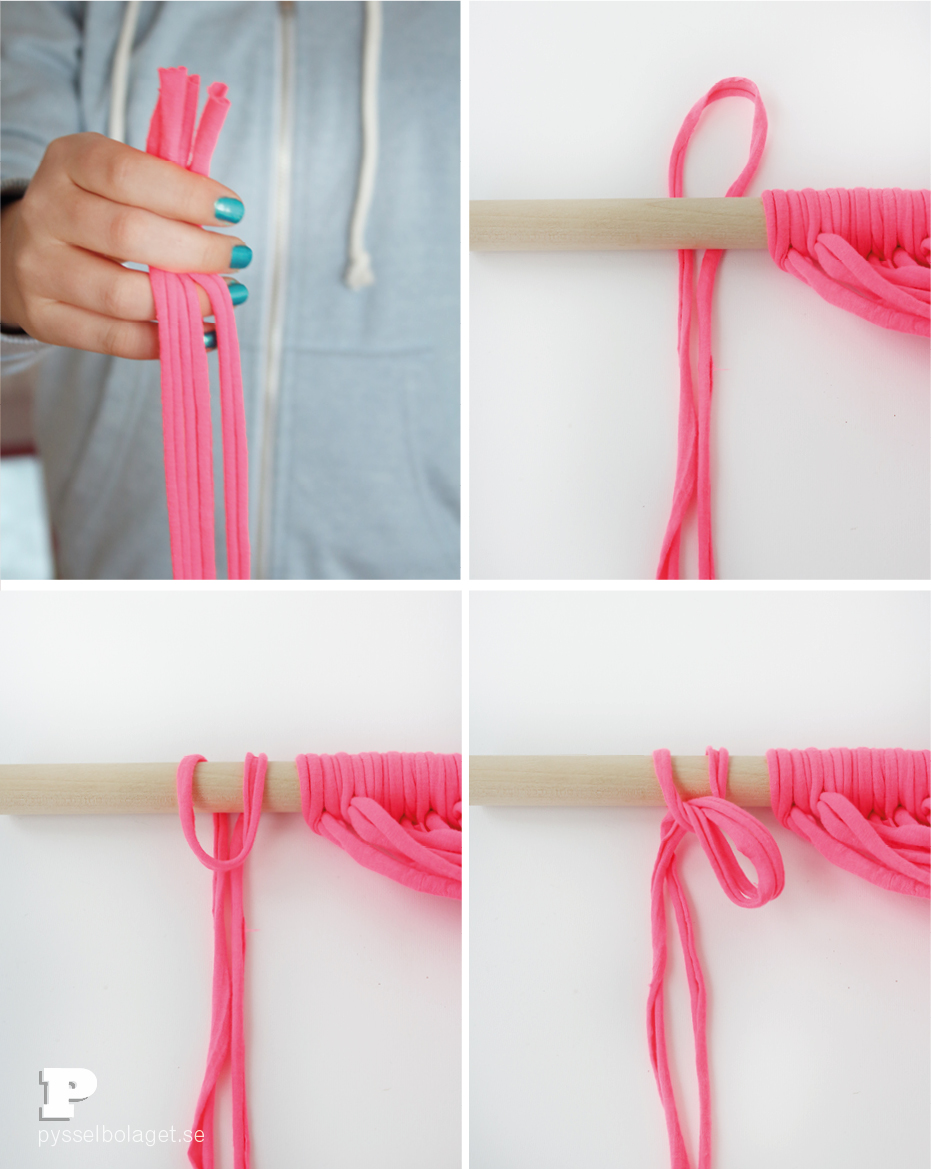 Cut long strips of spaghetti yarn and tie it on round rod as the picture show. Easy peasy!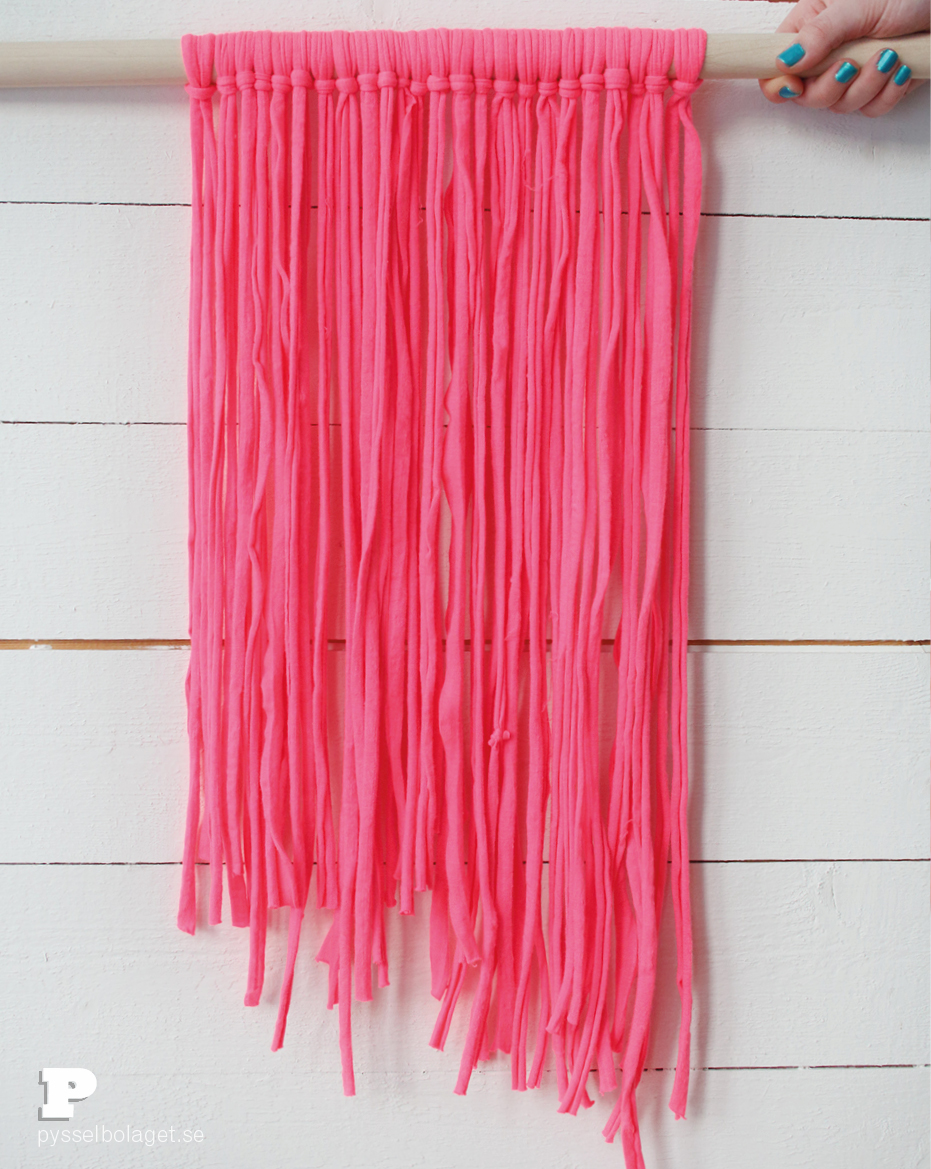 Fill the rod with as many knots as you like …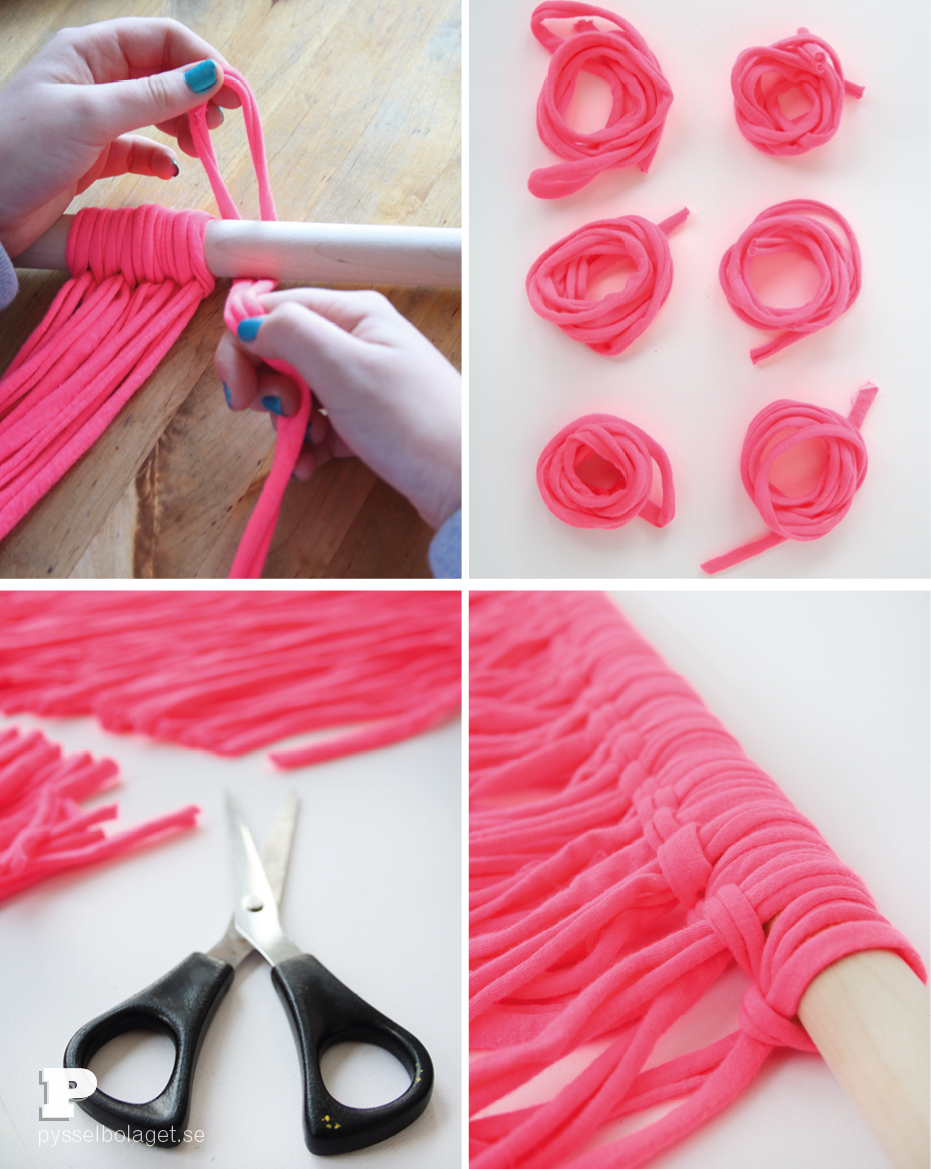 … and then trim the bottom with a pair of scissors.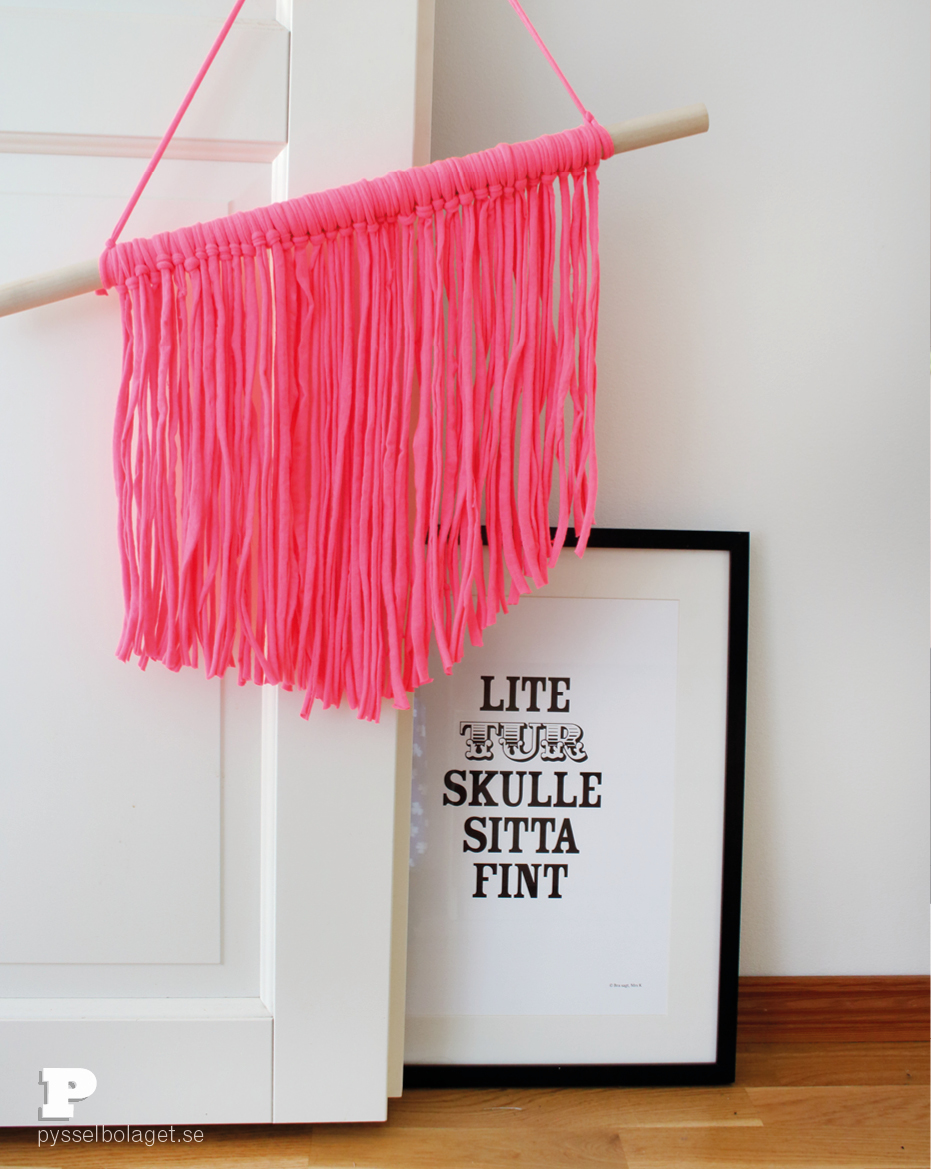 Our wall hanging turned out like this! Now all we have to do is to fight over who should have it – or maybe we'll make one more. It was both easy, fast and fun.