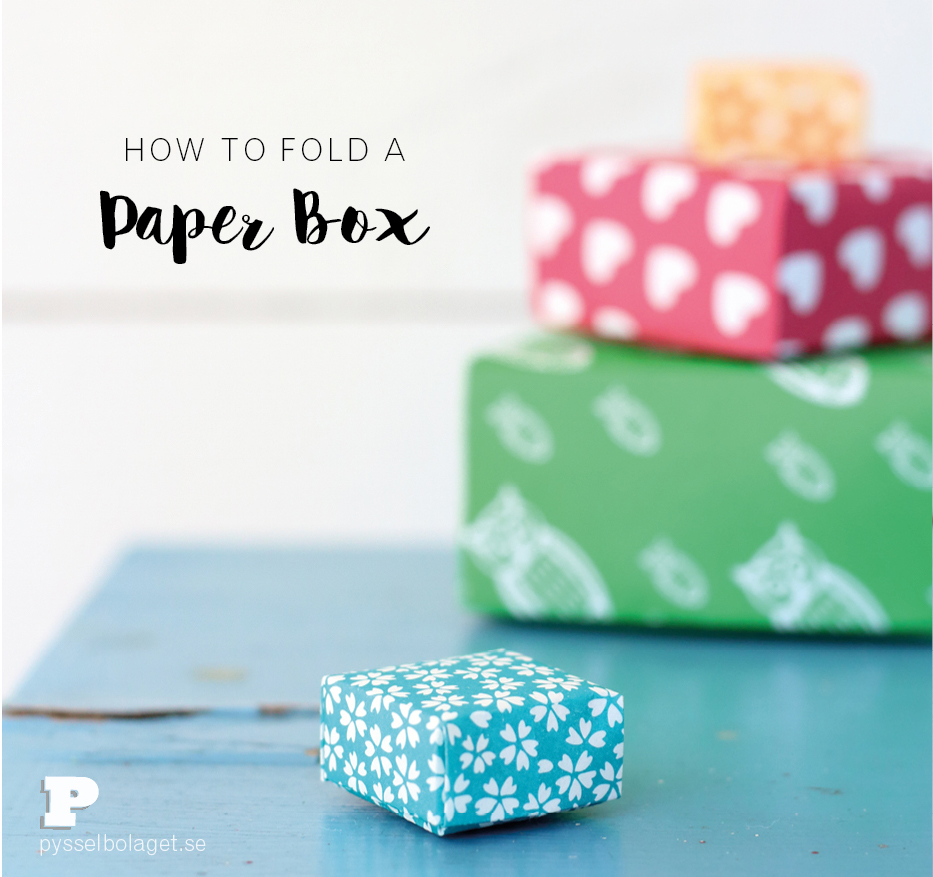 Once before we have participated in the Monthly Makers fantastic creative challenge. It was so much fun we want to do it again. The theme for this month has been "miniatures" and the creative ideas on the theme have been many. We decided on a material we love and a tecnique we can't get enough of. We're folding paper boxes – tiny paper boxes. Check it out!
I have to admit it was bit fiddly to fold boxes this small! We used sheets of paper about 7,5×7,5 cm big (or small!). You can of course fold in any size, both large and smaller. The paper need to be a square and paper for the bottom should be slightly smaller than that for the lid. And this is how you fold a paper box:
All contributions on the theme miniatures will be presented on Wilda's blog Reaktionista at the end of the month. Read more on the Monthy Makers creative challenges here.