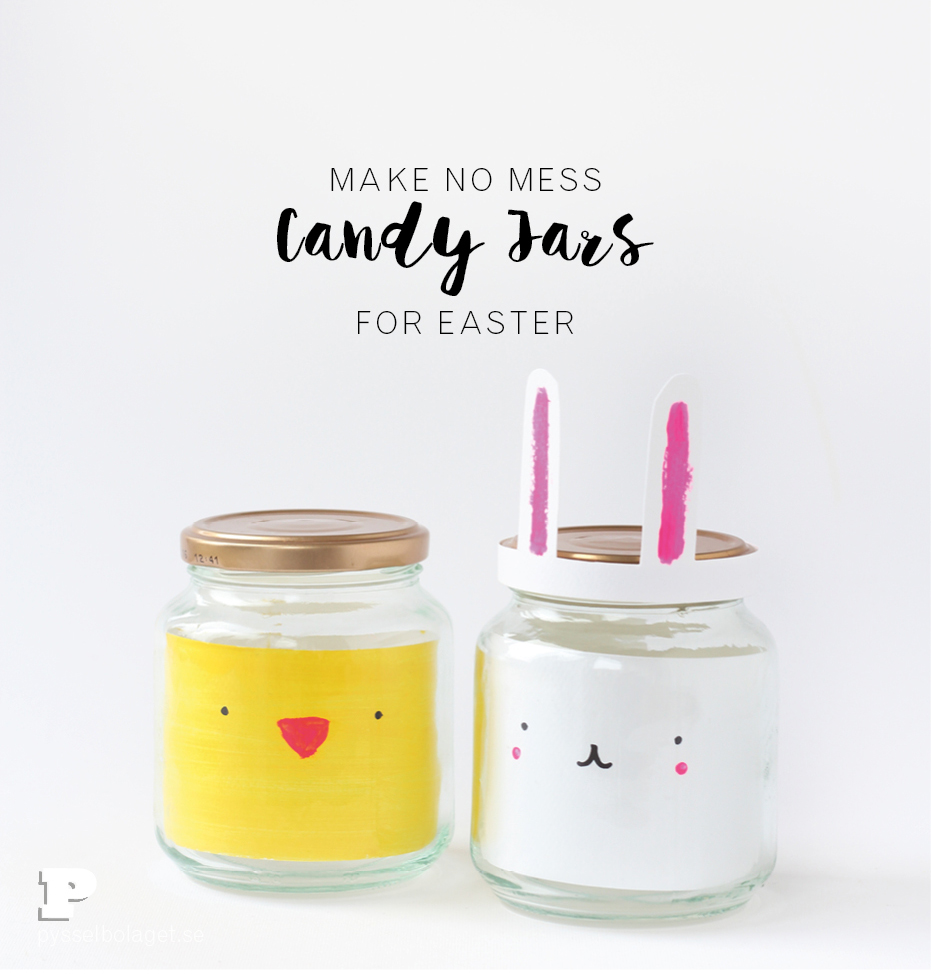 Today we make our own version of the traditional Easter egg, a quick and mess free project. We use things we find at home; recycled glass jars and left over paper scraps.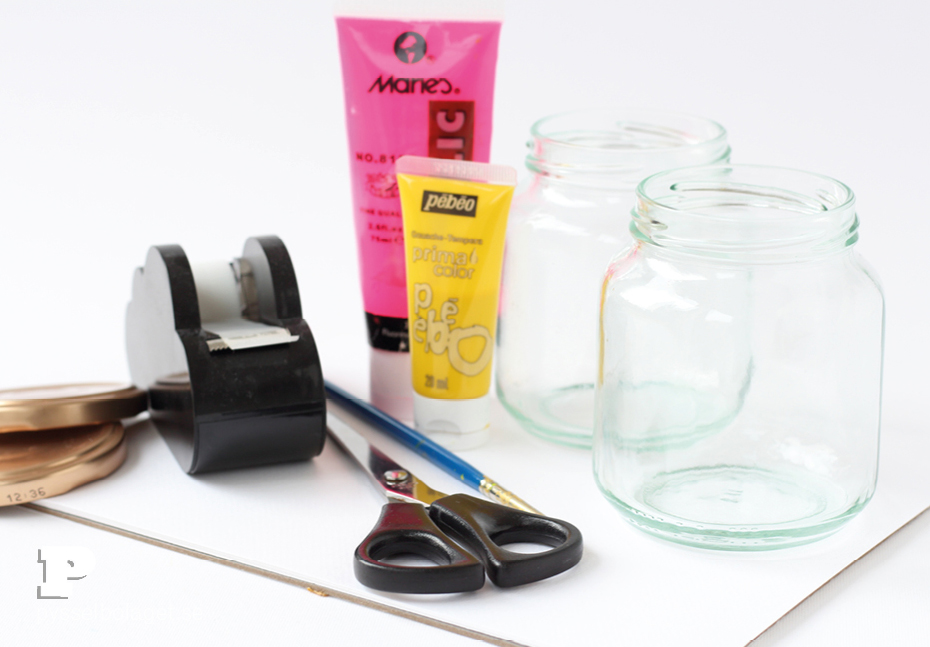 You need craft paper, glass jars with lids, scissors, watercolor or colored pencils and tape.
Cut a piece of paper to fit inside the jar. We painted one paper yellow, but you can also use yellow craft paper. Draw eyes, nose or beak in the middle of the paper strip. Tuck the paper strip into the glass jar. If you make a rabbit jar, also cut a pair of ears.
Tape the ears onto the lid. The jars are now ready to be filled with goodies!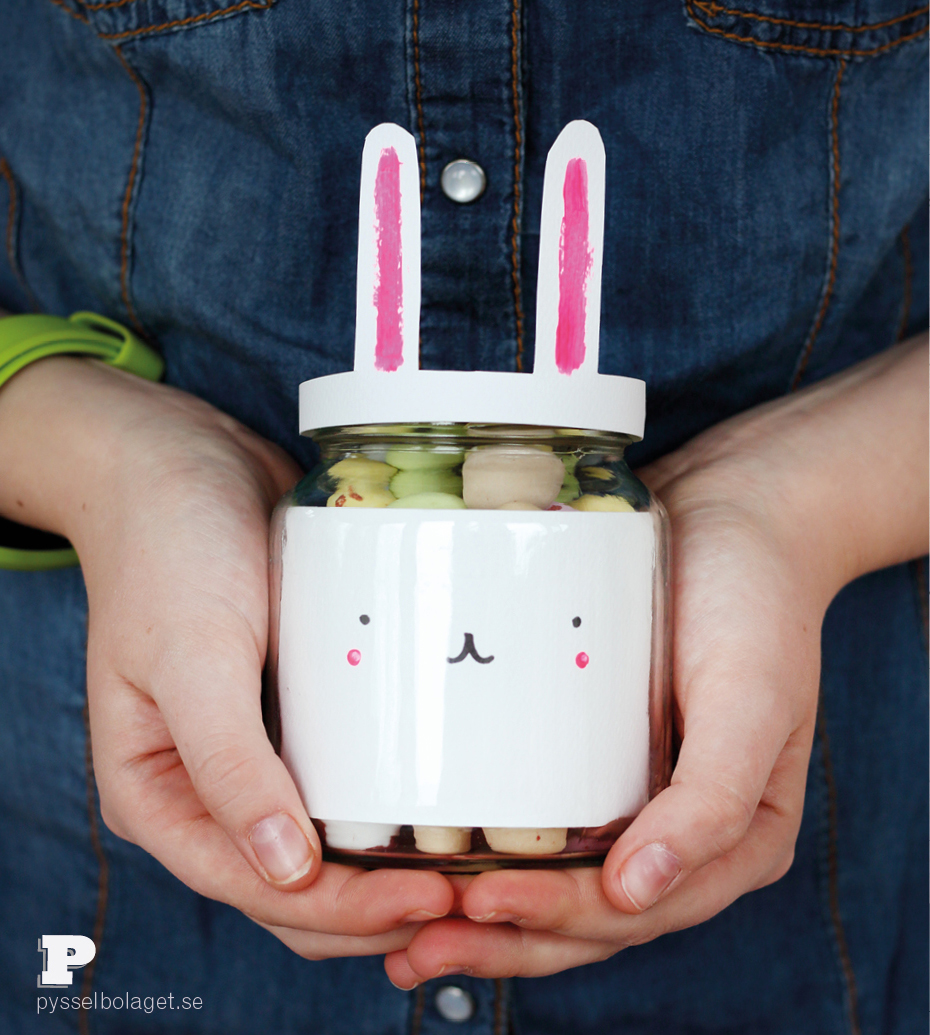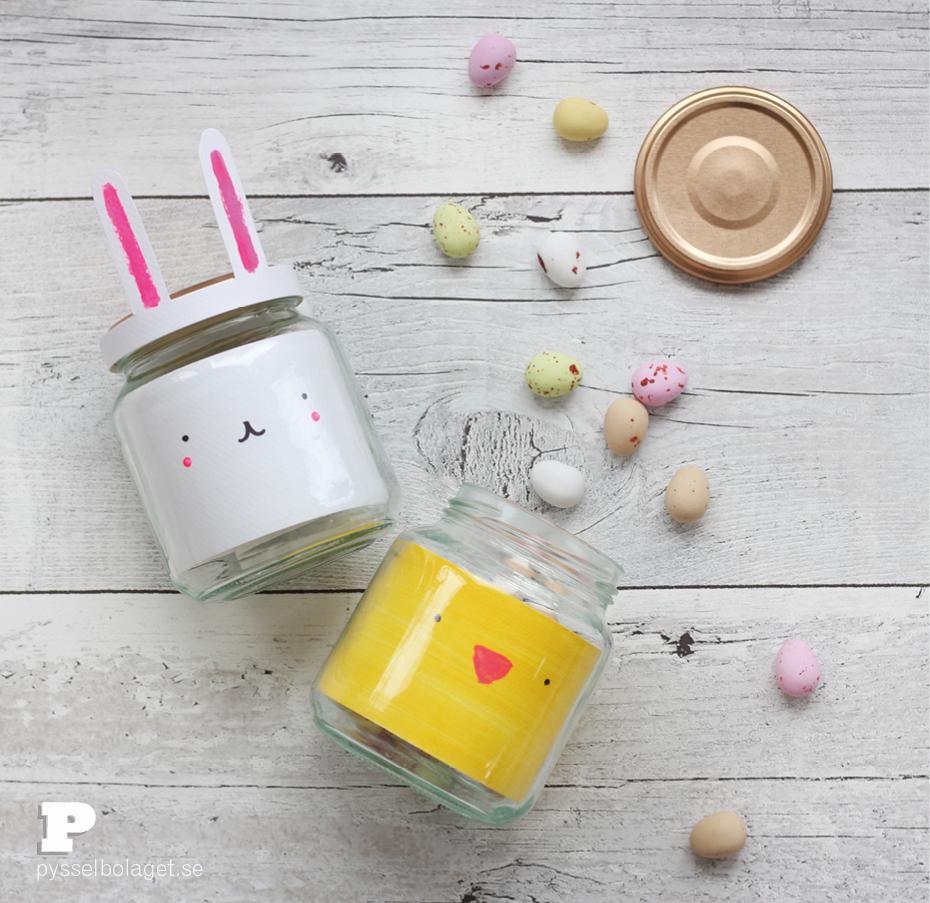 The jars are easy to make and a lovely gift. Do you want to make your own candy jar? Maybe you already have all the materials at home? What are you waiting for!