Valentine's Day is on Sunday and we're making cute place card holder in Fimo clay. The card holders will get the shape of hearts, and we think they will be a cute addition to the dinner table. Check it out!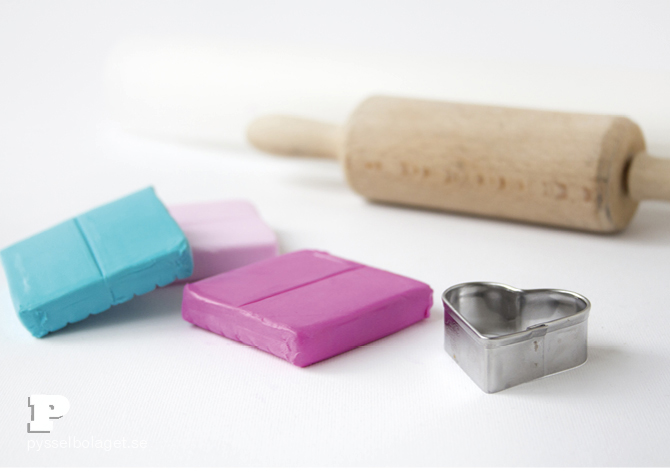 You need Fimo clay, a rolling pin, a heart-shaped cookie cutter. You also need baking paper, a baking tray and an oven.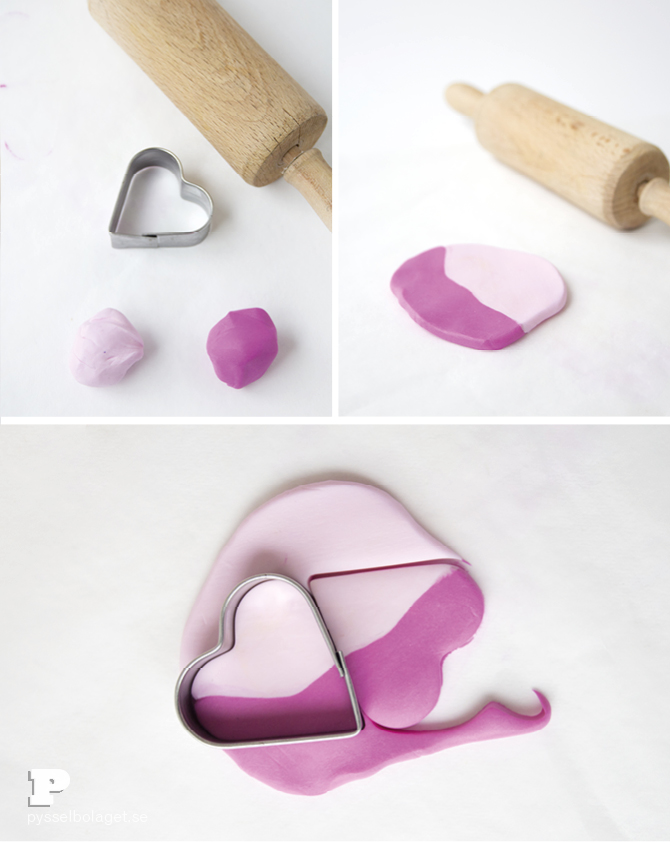 Roll out the clay until it is approximately 5 mm thick. We mixed the colors together while we are rolled the clay out. Press two hearts out of the piece of clay.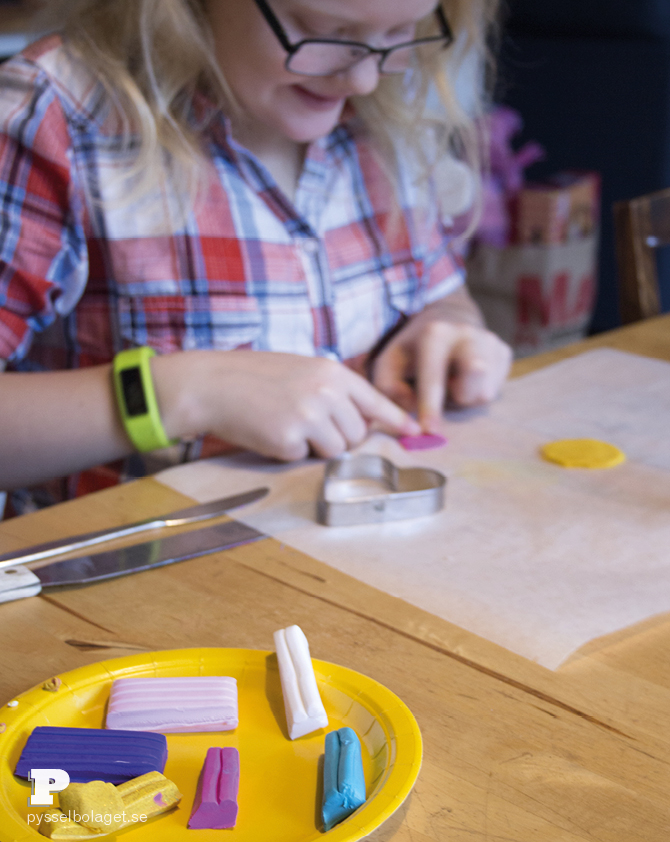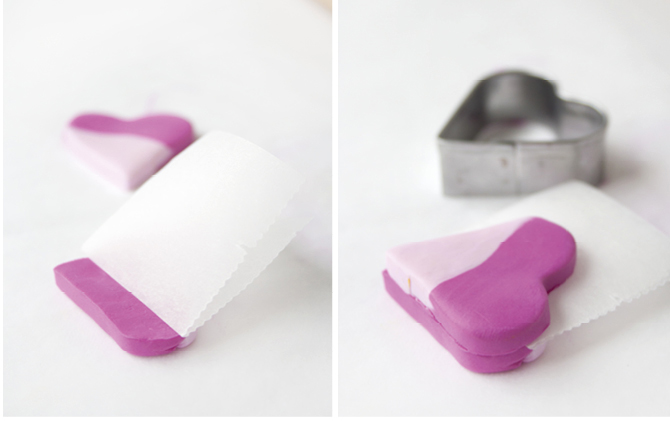 Cut a piece of baking paper and fold it in half. It is important that you use baking paper because the hearts will be baked in the oven. Place the folded paper so that it covers almost the whole of one heart. Leave a piece along the edge of the heart without paper. Add the second heart on top of the first and gently press them together. Make sure that the two edges that are not protected by the paper to stick together. Place the double heart on a baking tray baking paper covered with baking paper. Make sure the folded piece of paper is still in between the layers of the heart.
Bake the heart according to the instructions on the package. When the heart has cooled off, remove the baking paper piece and replace it with a place card! Since the two layers of the heart are quite thick it stand perfectly on an end.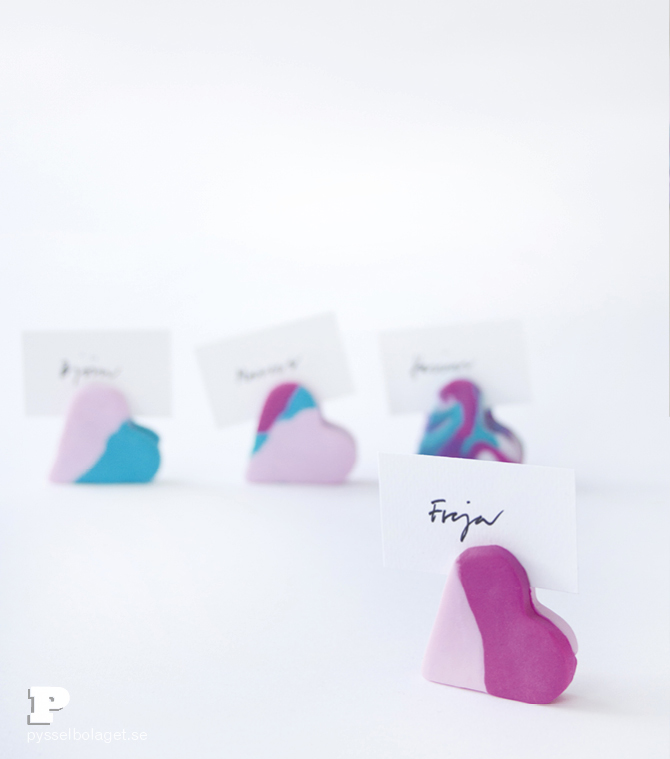 Now we just need to figure out what to cook for Valentine's Day. What will you make?