Three years ago Freja and I learned how to fold the most beautiful paper stars you can imagine. We have folded many, many since then and today we want to show you a variation on these. And we use our very last comic book pages.
You need colored paper, comic book pages, scissors and glue sticks.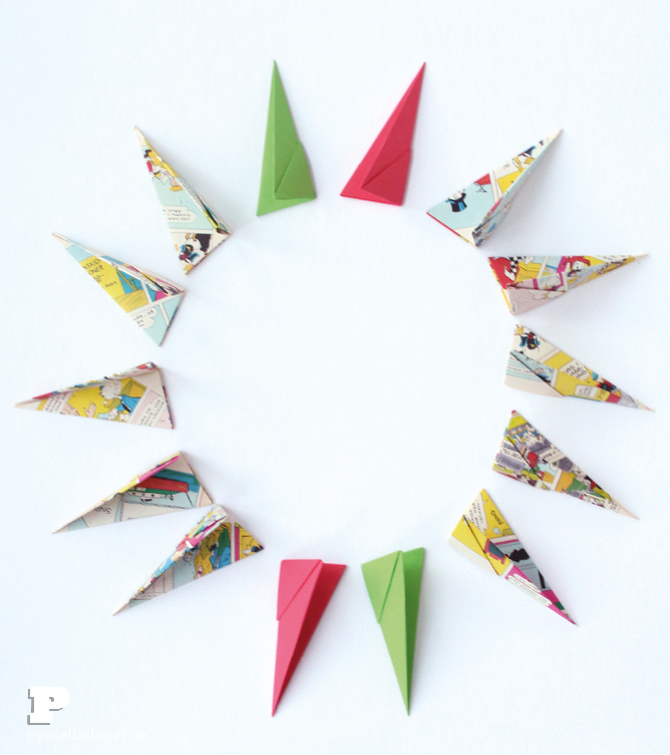 The star is based on 14 equal parts. How to fold the parts you can find here.
When all the parts are folded, glued them together. Use an glue stick or a glue that doesn't dry at once. You may need to adjust the parts once they are in place.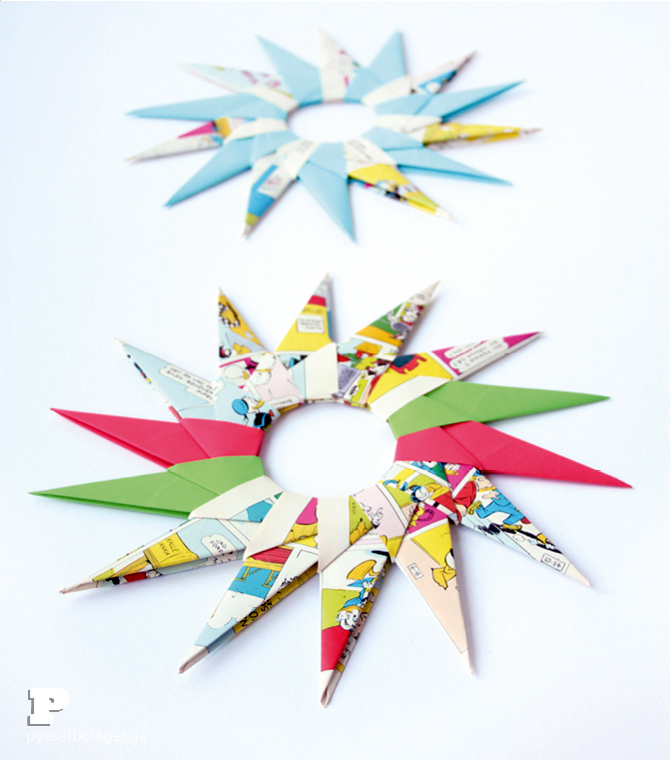 This is our last comic book crafts. Hope you liked them!