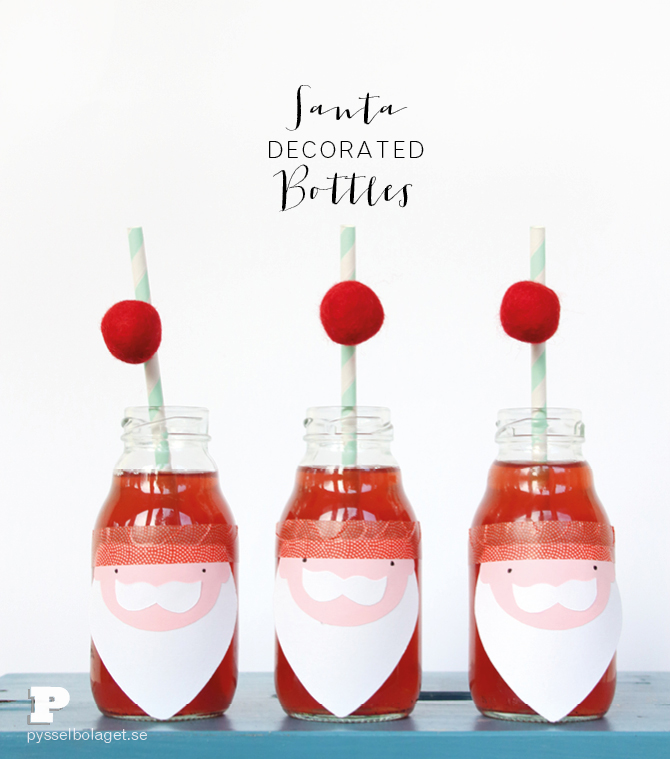 Serving drinks in small milk bottles is fun and festive. Today we turn the bottles into Santas. Perfect for Christmas, don't you think?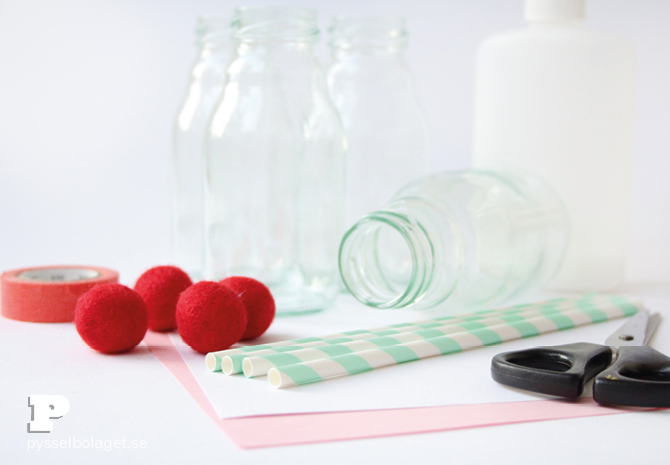 You need small glass bottles, colored paper, colored tape, glue, scissors, straws and wool beads or small pom pom. Small milk bottles can be found in party stores. We use empty baby beverage bottles from our local food store.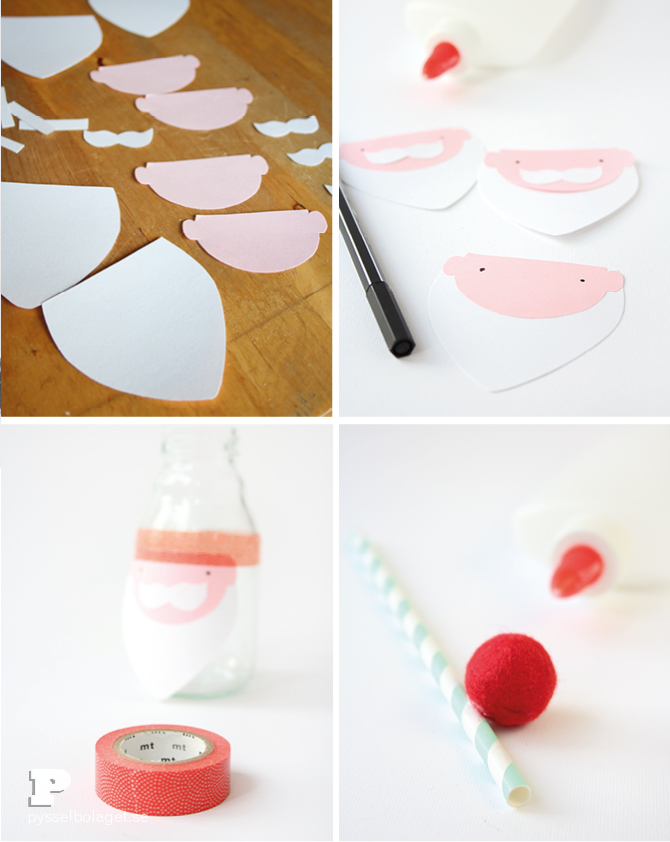 Download our template here or cut faces and beards of colored paper by hand. Glue the parts together and draw on eyes. Tape the face to the bottle with colored tape. Finally glue a wool bead or a small pompom on the straw.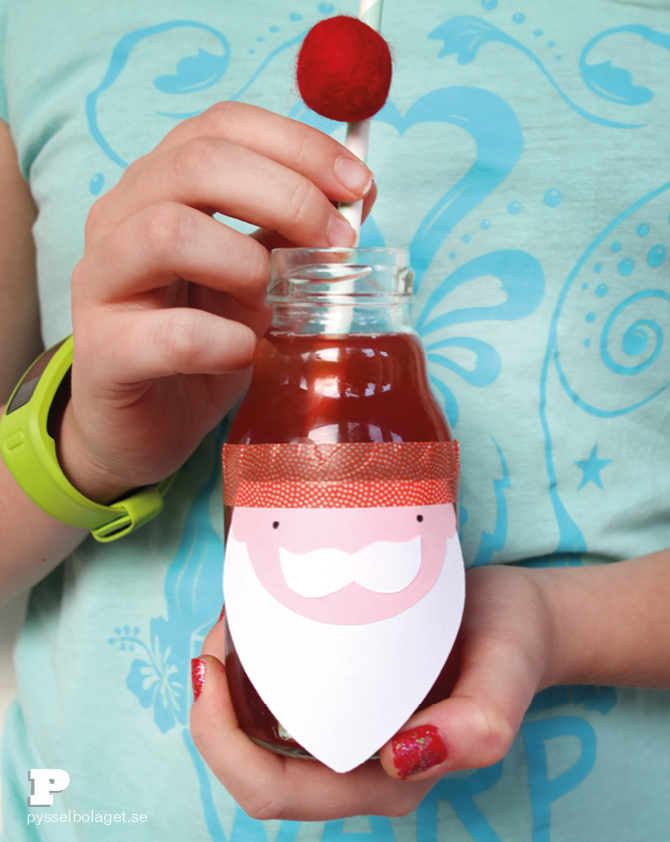 Drinks are served! Come and get one!