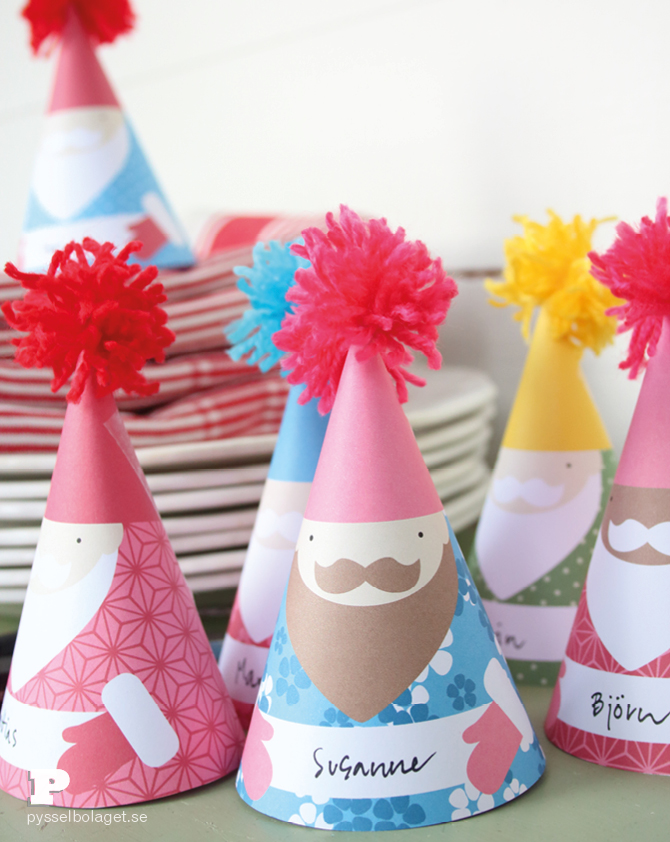 On our Swedish site we run a competition for a brand new printer from Epson. If you live in Sweden and, preferably, understand Swedish I think you should head over to pysselbolaget.se to participate! We also have a treat for all of you outside Sweden – printable Santa place cards. Download, print and assemble for a fun and festive table setting this Christmas.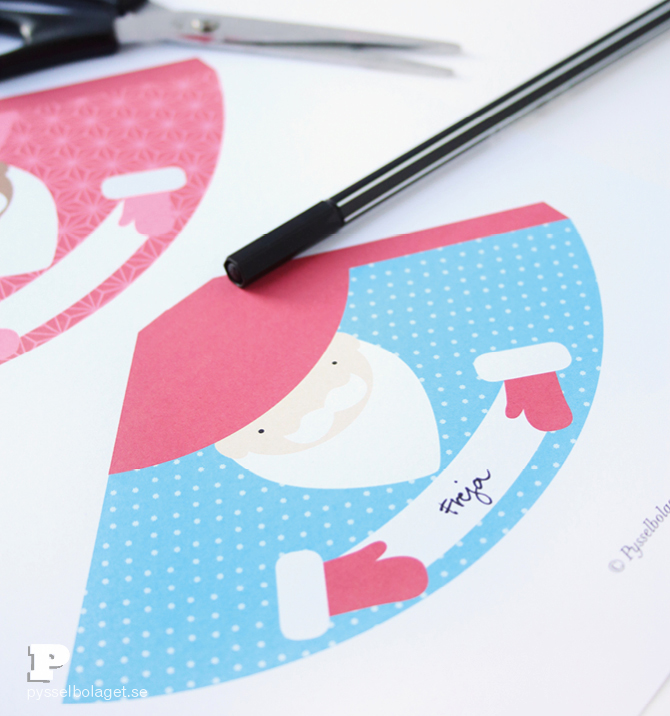 Download and print the sheets and cut out the Santas. Write names or a small christmas greeting in the white field on the Santa.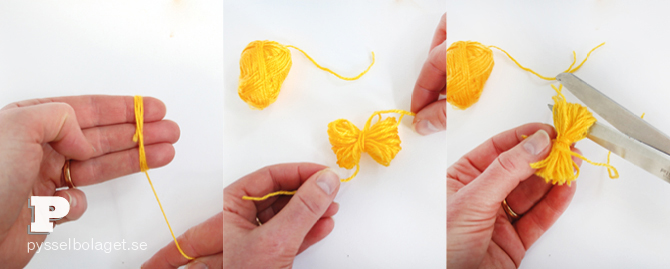 Make tassel and attach them on the back of the Santa with tape.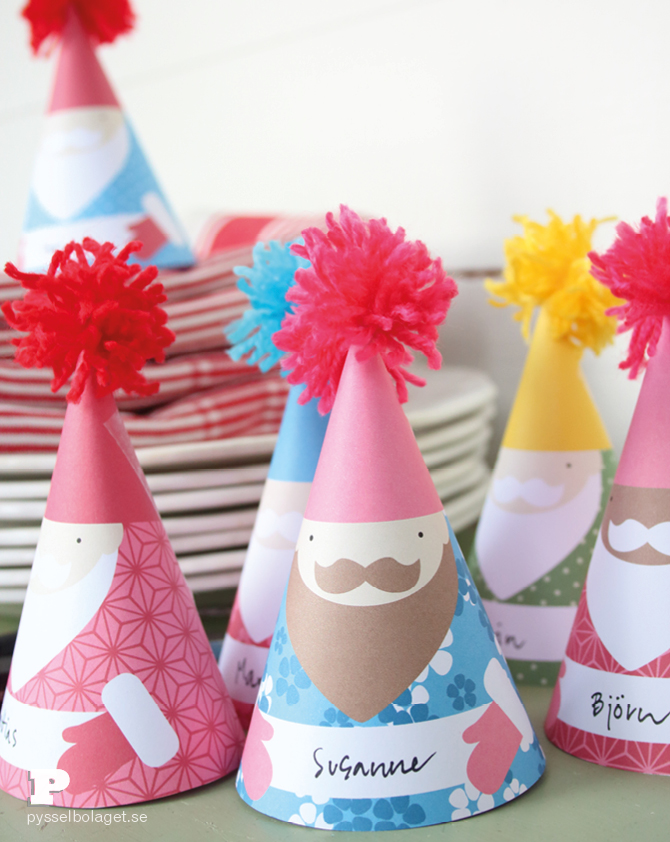 Last, glue the Santas together.
Have a good weekend!