Photo
Willowday / Hemma med Helena / Pysselbolaget
Mini Piccolini / Lina by the bay / Hildas Hem
Mormorsglamour / Pastill / Made by Mary
Did you follow the Creative Collective's Advent Calendar last year? The picures above are from that calendar. Soon it's time again, and you are invited to spend 24 creative days with us.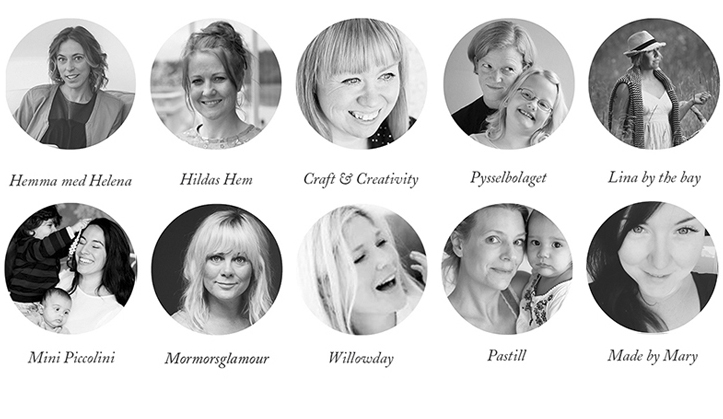 24 days of Scandianvian Christmas is a calendar with ideas and inspiration for more creative Christmas. Every day in December you will be presented with a new project – something to create, bake or just do. Each of us will take turn to give you craft ideas, recepies and table setting inspirations on our blogs. The calendar will wander between us and we will made it easy for you to keep up. We also have our own facebook page and Pinterest board.
The Creative Collective is:
Helena Lyth, Hemma med Helena
Sofia Brolin, Hildas Hem
Helena Söderberg, Craft & Creativity
Karolina Eriksson, Lina by the bay
Malin Lundgren, Pastill
Maria Strömberg, Made by Mary
Mina Neumüller Malhotra, Mini Piccolini
Helena Nord, Mormorsglamour
Gina Vide, Willowday
… and Pysselbolaget, of course. For those who missed the calendar last year, we recommend you check out all of the blogs. Make sure you have plenty of time. The countdown to Christmas has never been more creative!