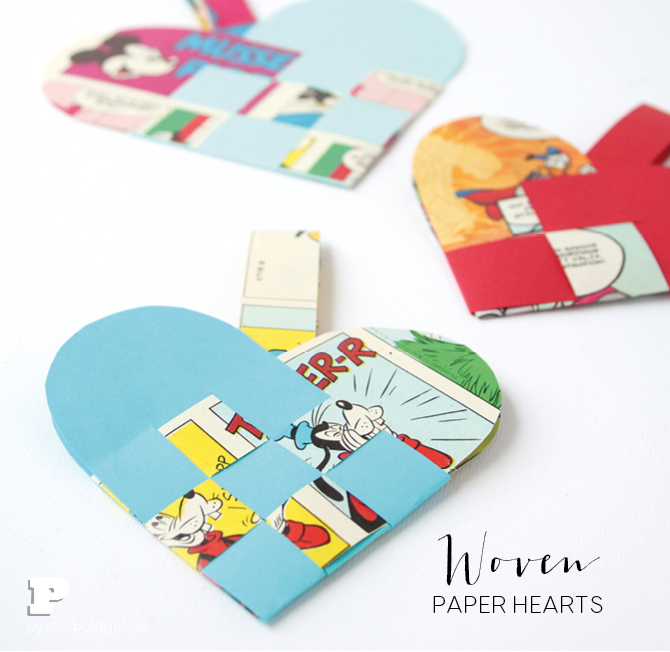 Woven paper hearts can be found in many Swedish Christmas trees and they are quite easy to make. We have made them in jeans in the past and they can be varied endlessly. You can use different paper, different colors and different techniques. Today we make traditional paper hearts with a little twist – we use old comic book pages.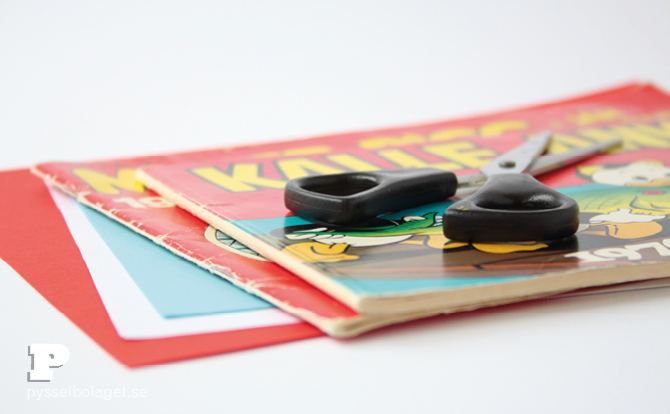 You need paper, scissors and glue.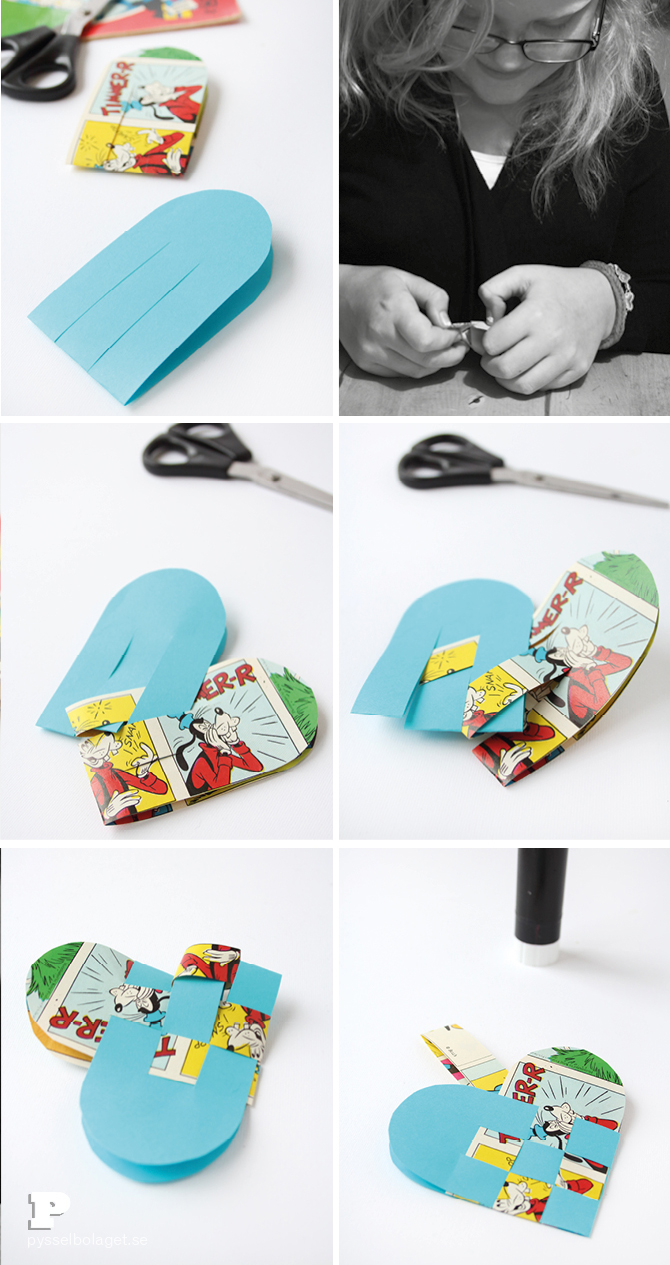 Download our template here. Cut two pieces of paper according to the template and fold them in half. Gently weave the pieces together. It can be a bit tricky the first time but the second and third heart usually goes fast. The important thing to keep in mind is that you should be able to open the heart when it's done. Still find it tricky? Check out an excellent instruction here.
At last, cut out a strip of paper and glue it to as a handle to the heart. The heart can be filled with small treats. They are very pretty as Christmas tree decorations or as decoration on Christmas gifts. We really long for Christmas – can you tell?