Don't want to get all dress up for Halloween? Make a sweet Frankenstein necklace with us instead. A Halloween project suitable for both children and adults!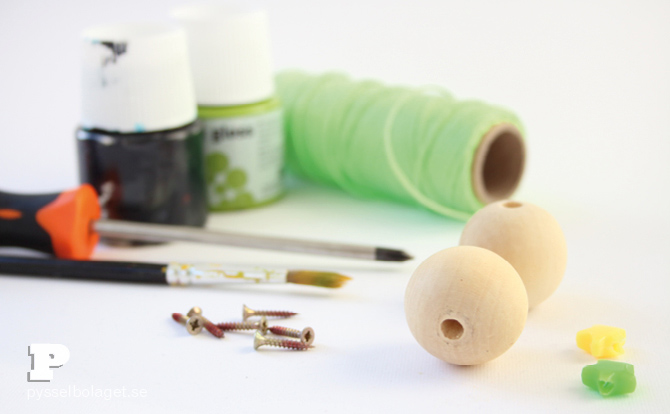 You need wooden beads, acrylic paint, a brush, small screws and a screwdriver, a string and a small bead.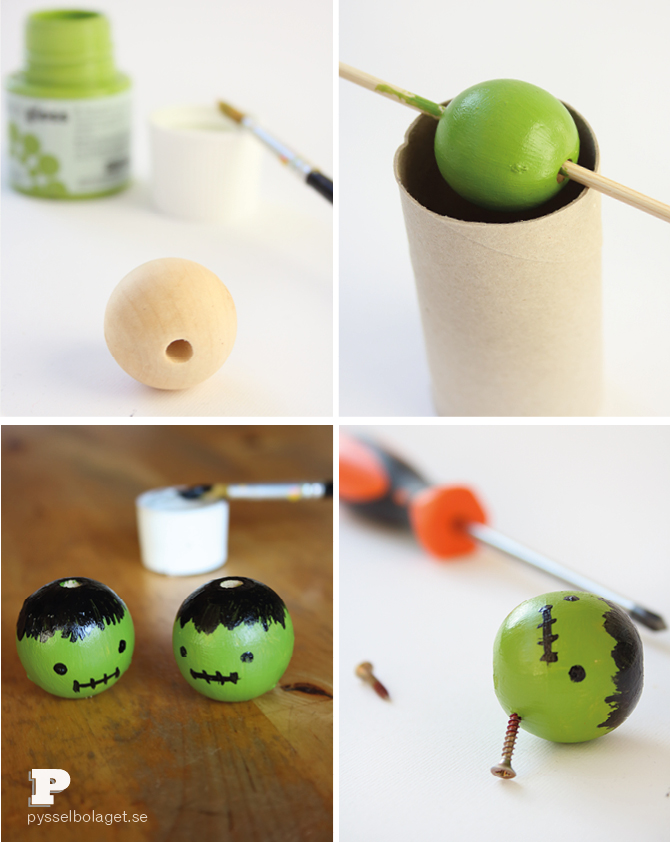 Paint a wooden bead green and let it dry. We usually let our beads to dry on a sticks placed over a toilet roll or a carton. Then paint the hair, eyes and mouth with black paint. Then screw in a couple of thin small screws. Make sure to use thin screws, or the bead will crack. We have used Multi Purpose Screws 2,5×16.
Now is the time to put the bead on a string. Wooden beads tend to have large holes, therefore we add a small bead with wood bead. Make a knot at the bottom and the necklace is done!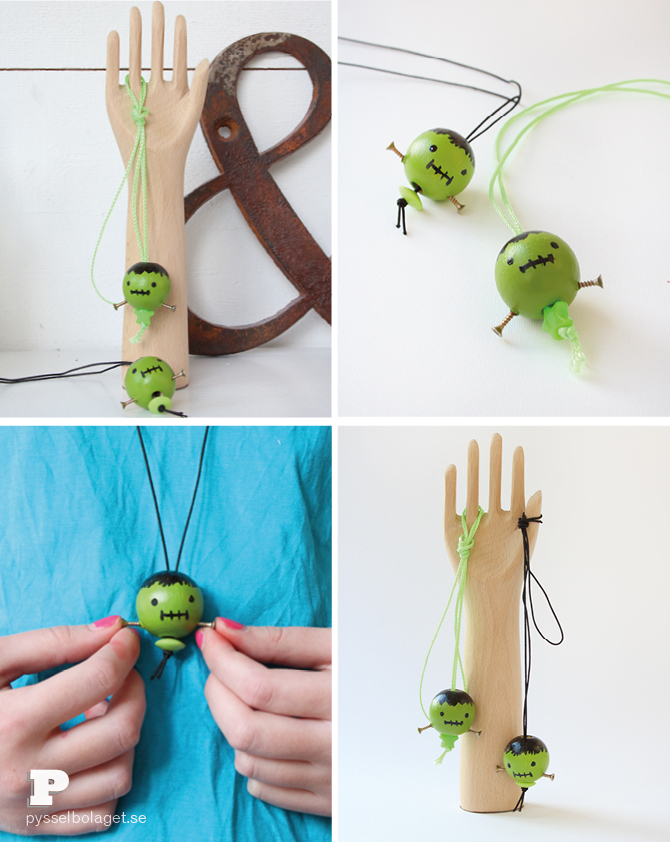 Our Frankenstein necklaces are ready to use! They don't frighten anyone, or what do you think?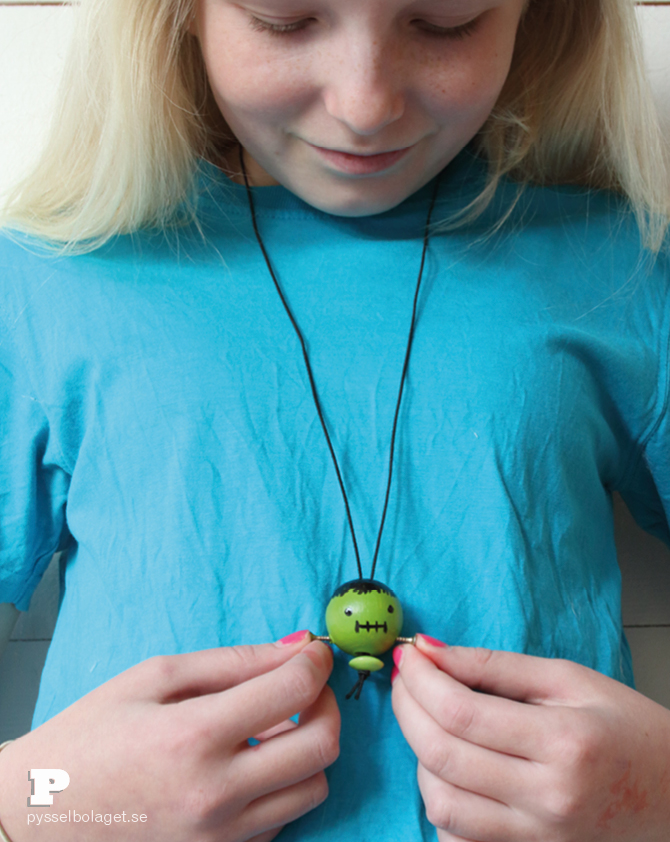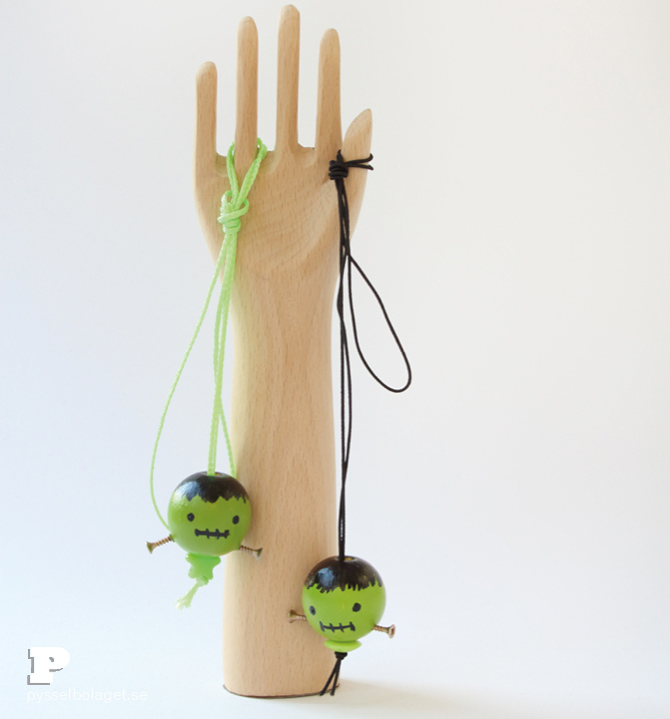 Want to make more necklaces? Check out our doll face necklace we did a while ago.