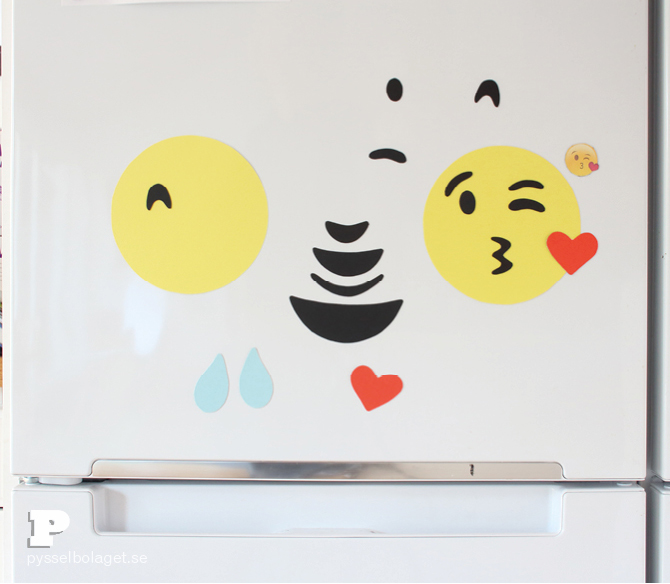 We use Emojis daily to describe how we feel, therefore we decided to make our very own emoji magnets. The Emojis will be placed onto the fridge, so that everyone can access them.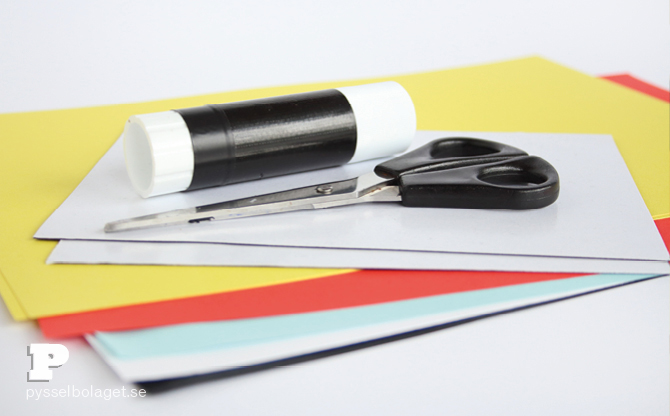 You need colored paper in yellow, red, blue and black. You will also need scissors, glue and magnetic sheets from a hobby shop.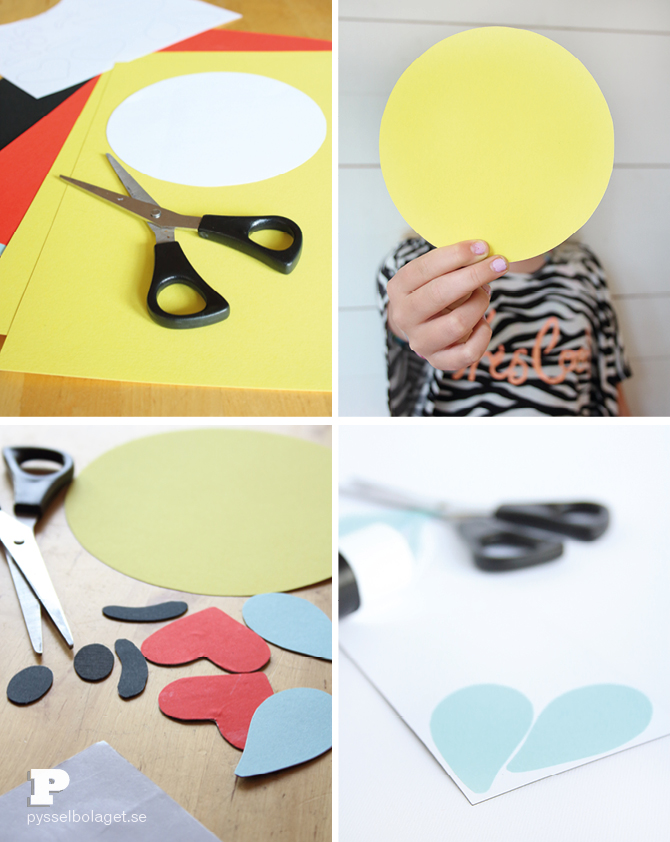 First cut a large circle in yellow paper. Draw your own circle or download our template here. Also, cut out the eyes, mouths, and other attributes in the correct colors. Paste them on the magnetic sheet and cut them out. The yellow face does not need to be glued on the magnetic sheet, the other magnets will keep the face in place.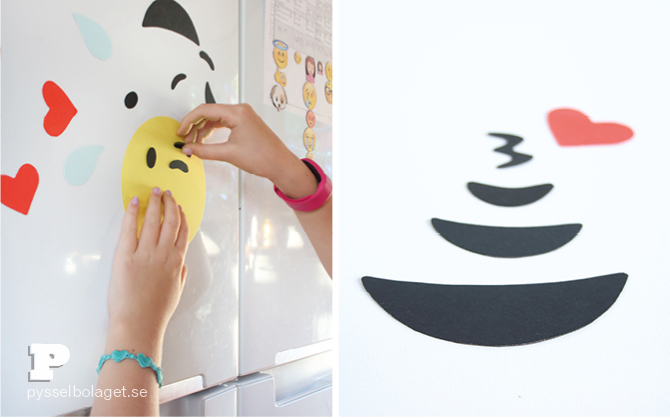 Now it's time to put the magnets on the fridge!
[slideshow_deploy id='5882′]
Hope you are doing well today 😉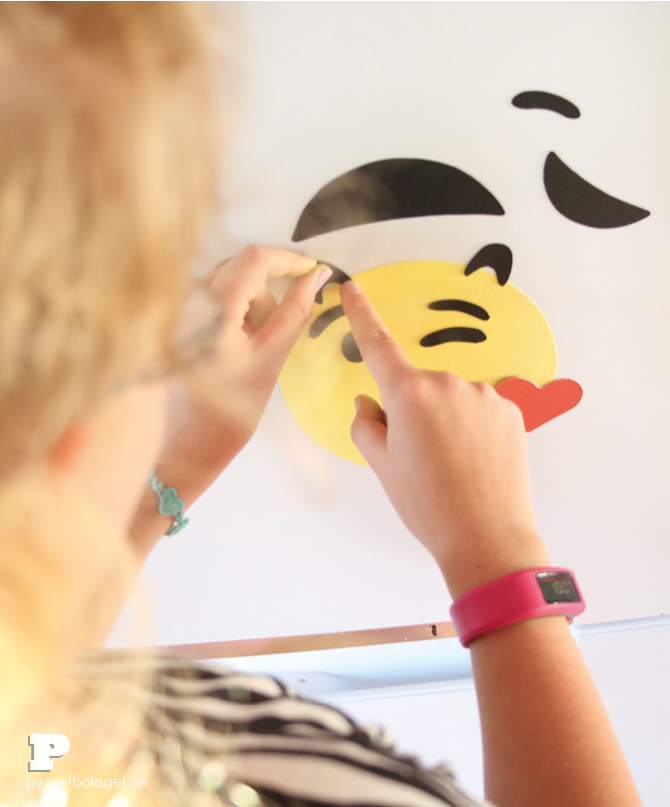 Also check out our Emoji coasters here.