In Sweden we don't have Egg hunts, Easter bunnies or Easter parades for Easter. We paint eggs, dress birch twigs with feathers and, like in many countries, we eat a fair amount candy. The candy is given away in big paper eggs, often hideously decorated with chickens and flowers. Today we're working together with our network The Creative Collective Sweden to bring you fun ideas for Easter. The theme of the day is Candy. Freja and I decided to make an alternative to our traditional Easter eggs – Easter Candy Cracker! Check out #tccspåsk on Instagram for more, much more, Easter inspiration!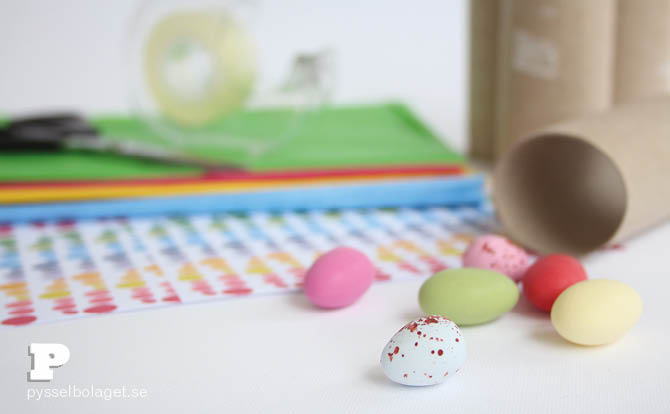 You need toilet rolls, tissue paper, scissors, tape and string. If you like you can print out a copy of our egg pattern. You also need candy to fill the crackers with.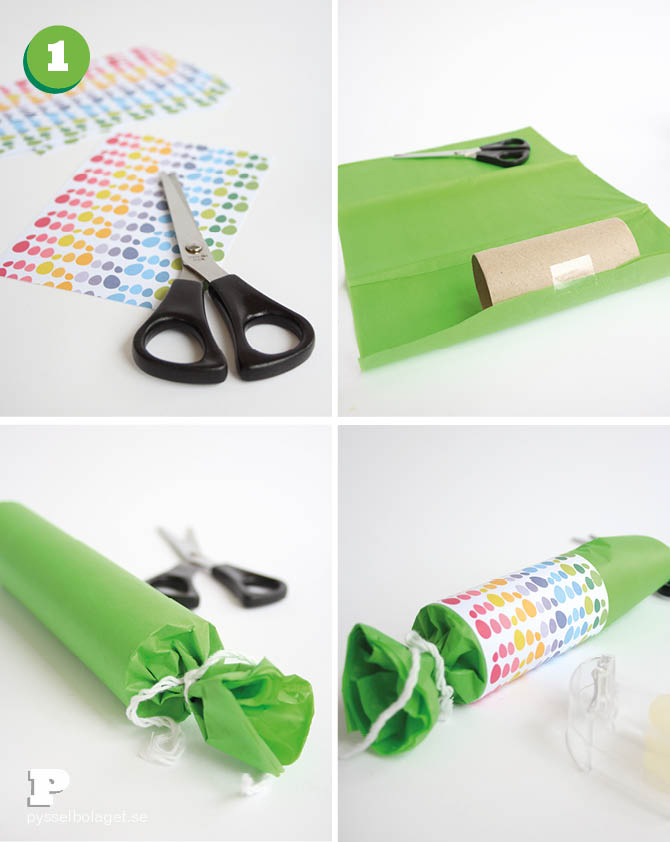 1. Cut the egg print into four squares. Wrap a toilet roll in tissue paper and tie up one end. Next wrap the egg print around the outside of the roll.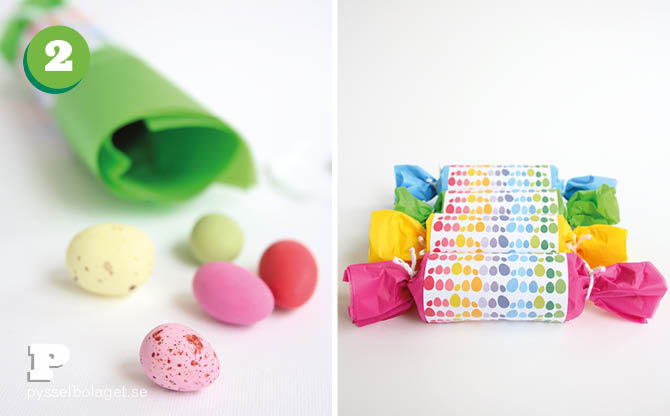 2. Fill the cracker with candy and tie up the other end.
Our Easter Crackers are ready to give away!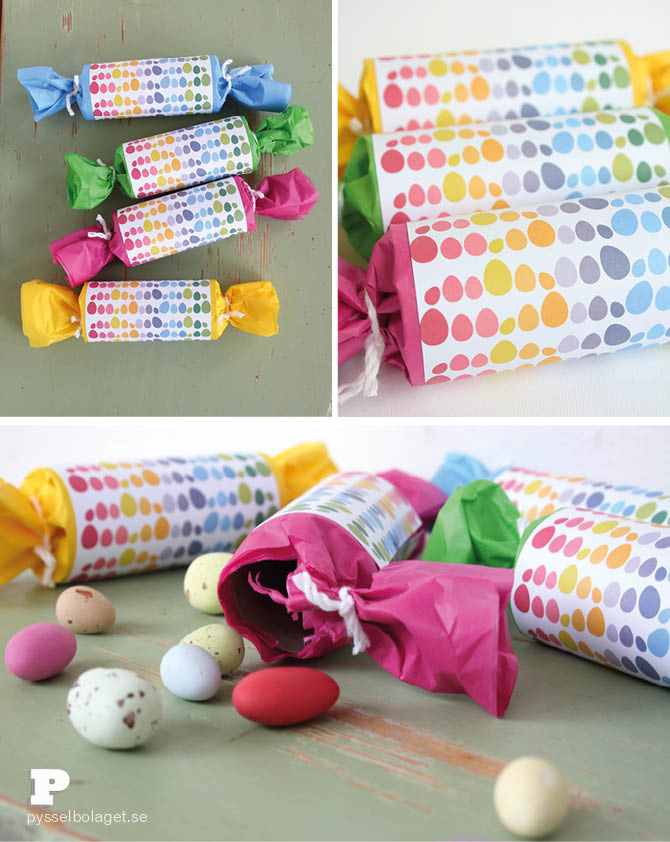 Paper Easter Eggs are great, but sometimes it's fun to do something different. Check out #tccspåsk on Instagram for more ideas on Candy. On Thursday the theme is eggs!