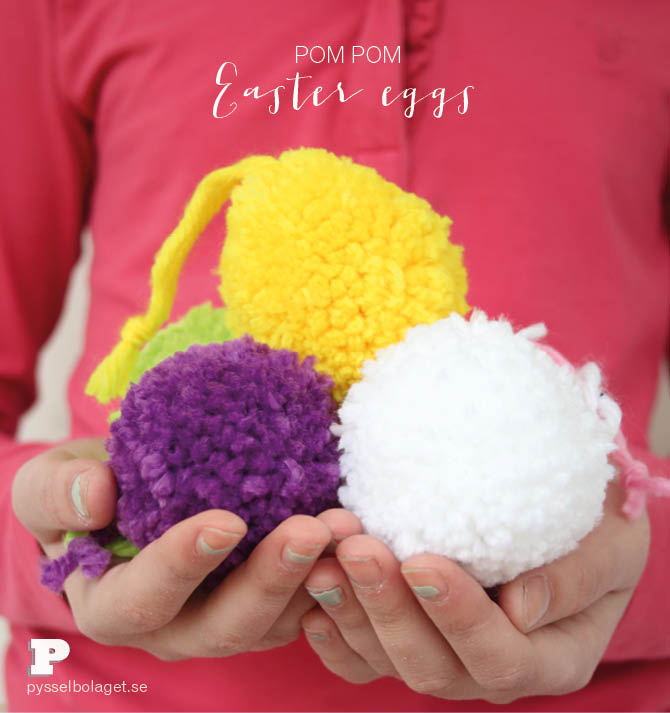 We continue to fill our birch twings for Easter! Did you see our Tissue Paper Feathers? Today we make pom poms in the shape of eggs.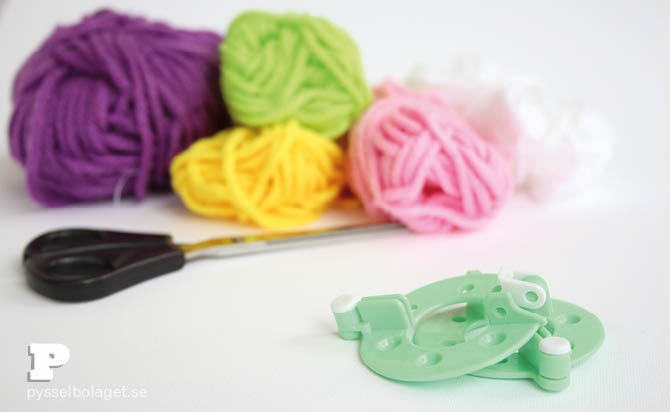 You need yarns of different colors, a Pom Pom Maker and scissors.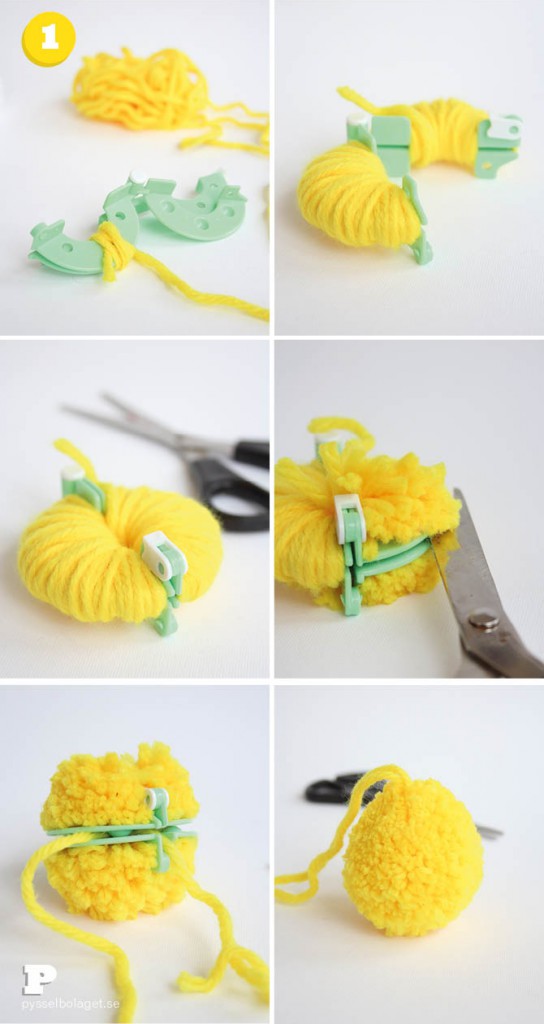 1. Making pom poms with a Pom Pom Maker is quick and easy. If you don't have a Pom Pom Maker can be done in the good old way. A tutorial of a traditional pompom can be found here.
2. When the pom pom is done we trim it with a pair of scissors. It can get quite messy. Trim the pom poms over a tray to avoid some of the mess. Done!
A bird's nest full of pom poms! Also visit Sabine Lemire and Mollie Makes for more delightful Pom Pom Eggs. Have a great weekend!