[slideshow_deploy id='5369′]
In Sweden we have a tradition to decorate birch twings for Easter. Ordinary twigs are dressed in brightly colored feathers and placed in a vase to brighten up our homes. Today we make our own feathers out of tissue paper and wire. Check it out!
You need tissue paper in different colors, thin steel wire, glue stick, scissors and glitter glue.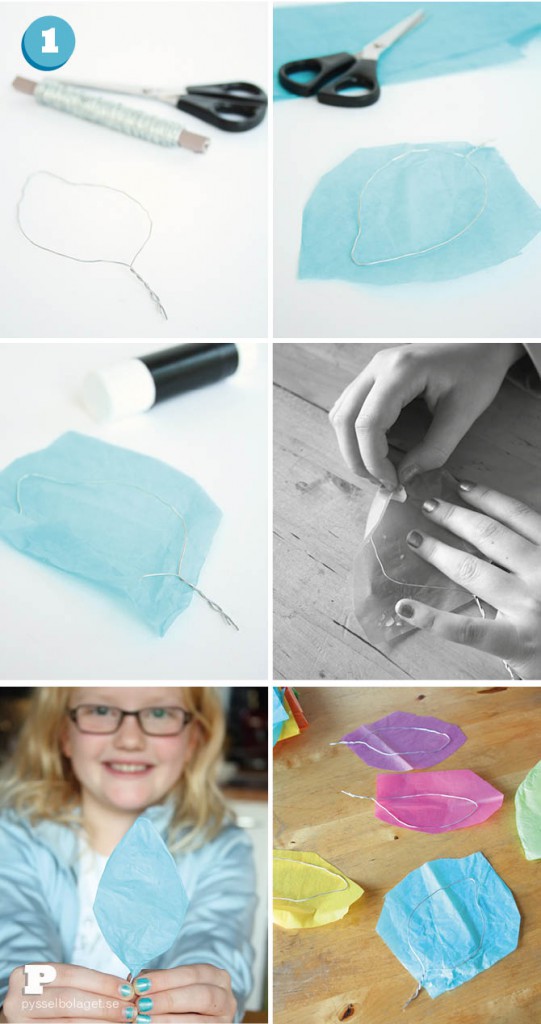 1. Start by bending a leaf out of a piece of wire. Make sure to keep a fairly long stalk, it will be used to attach the finished leaf on the twigs. Cut a piece of tissue paper that is larger than the wire leaf. Put glue on the edges of the tissue paper and fold it over the wire.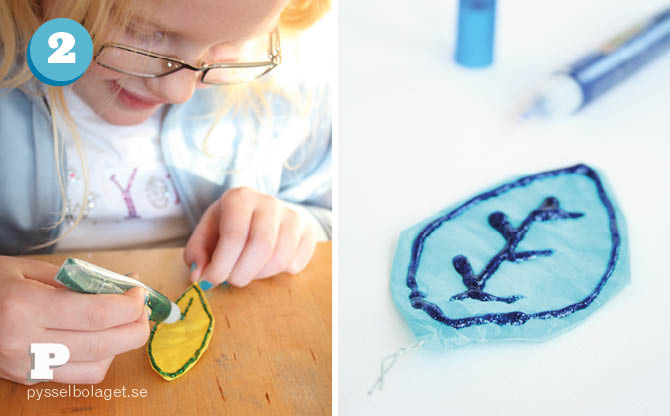 2. Decorate the leaf with glitter glue and let it dry.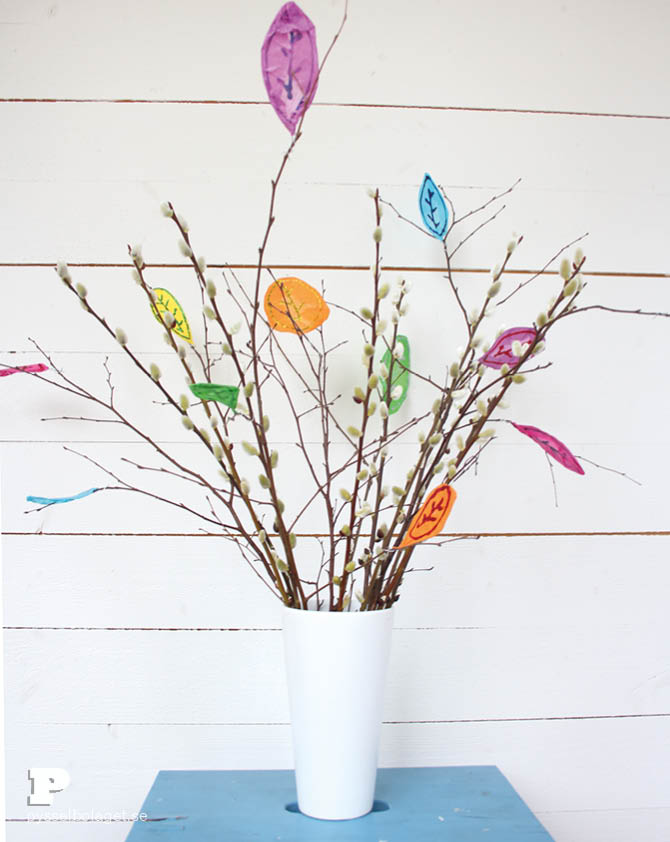 Can you tell Freja likes bright colors? When the glitter glue is dry, it's time to put the feathers on the twigs. Beautiful, colorful and with a forecast of spring.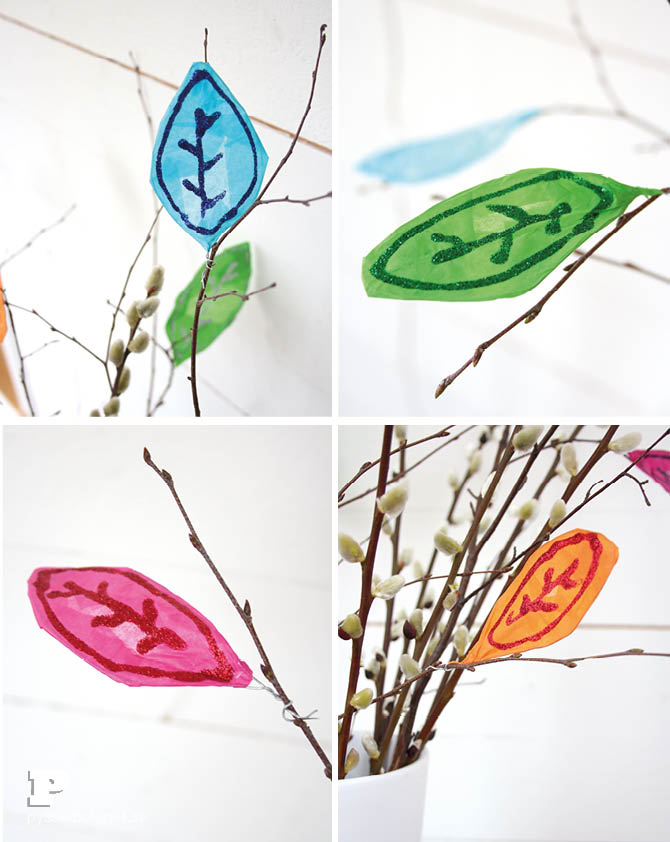 The feathers are delicate and beautiful, especially when the sun shines through them. Lucky for us that the light is coming back to our northern latitudes.