There are so many talented crafter online and we find fun and inventive crafts we want to try on the net all the time. Today we make the artist Beru Betto's fantastic Toilet Roll Pixel Boy and are amazed at the results. Start collecting toilet rolls!
You need 79 (!)toilet rolls, craft paint, paintbrush, glue gun and a pattern from Beru Betto.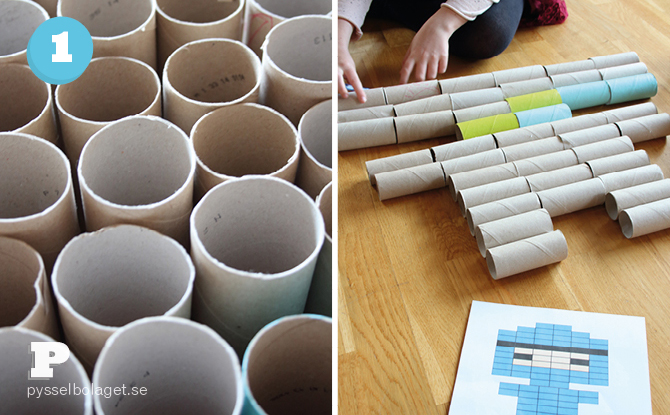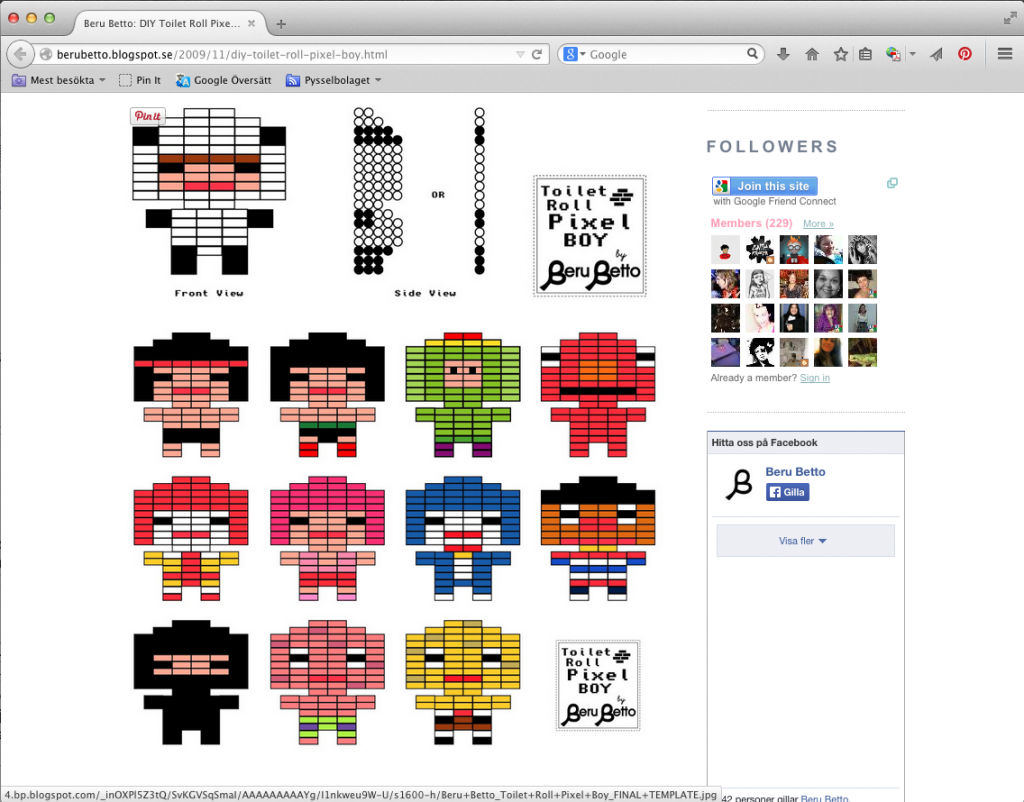 1. We have collected toilet rolls a long time and now we finally got all 79! Freja wanted to make the Pixel Boy in her favorite color, therefore we had to adjust Beru Betto's pattern a bit. Patterns for a whole range of other wonderful characters are available on Beru Bettos page. Before we start painting we test the pattern on the floor and mark up the colors for each toilet roll. Some rolls have been used in previous projects but they will now get new colors.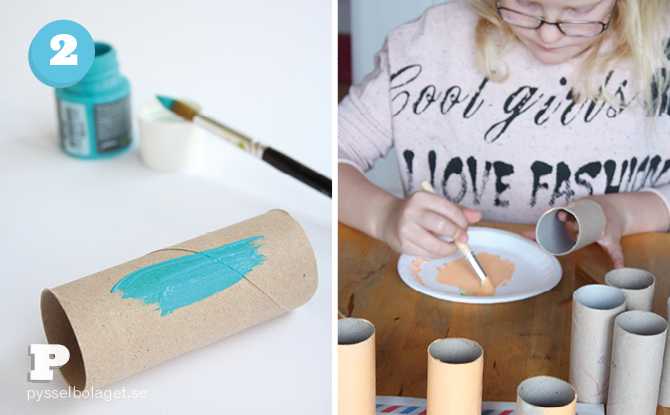 2. Paint the lot. Remember not to use water colors, it will smear off on fingers and clothes. Using acrylic paint instead.
3. When the hobby paint is dry glue the tp rolls together according to the pattern. We use a glue gun. The rolls are first glued together into long tubes. The tubes are then glued together. Our tp rolls were uneven in size and our pixel boy didn't turn out as smooth as Beru Betto's. But it doesn't matter – we are very pleased with the results.
Start saving toilet rolls and do not forget to check out all the great characters of Beru Betto.