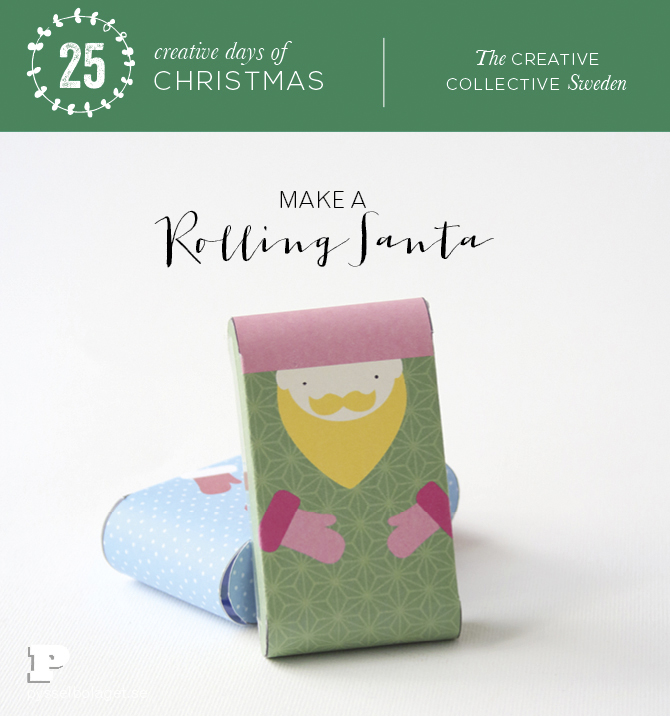 Today is Christmas Eve and, according to some children, the longest day of the year. In Sweden Santa Claus arrives this evening to personally hand out the gifts to children. I think it must have something to do with the fact that we live really close to the polar circle. Patience, candy and entertainment is the only way to live through a day like this. Big craft projects can be difficult to manage, but a tiny craft might do the trick.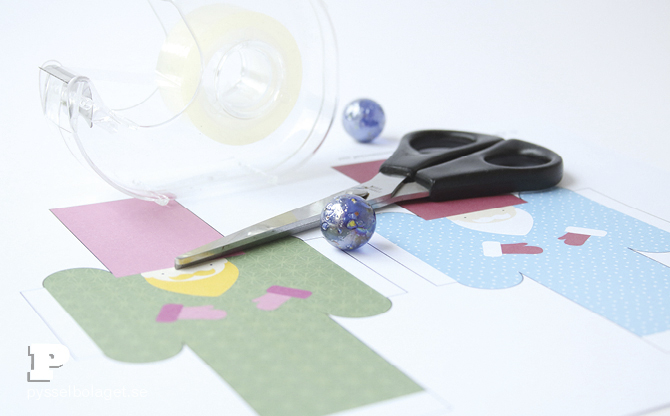 You need to download the templates here. You also need scissors, marbles and tape.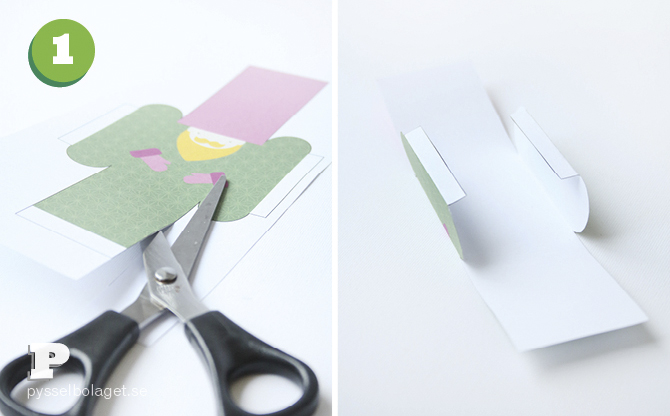 1. First cut out the template and fold it according to the picture.
2. Fold the body and fix it with tape. Next fix one side with tape. Fill the santa with two marbles and fix the other side with tape as well. Done!
[slideshow_deploy id='4878′]
Place the Santa on a slightly sloping surface and give it a shove. Make sure the surface is not too smooth or the Santa will slide rather than roll down the surface.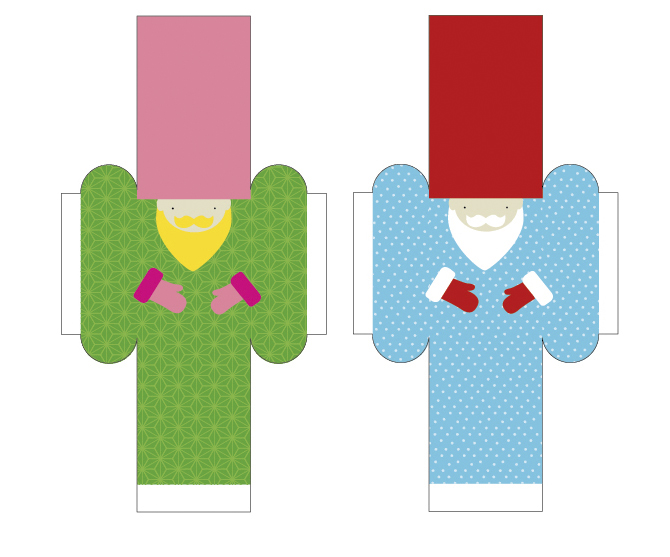 The Santa templates are available in two versions. The one with Santas in color is available here.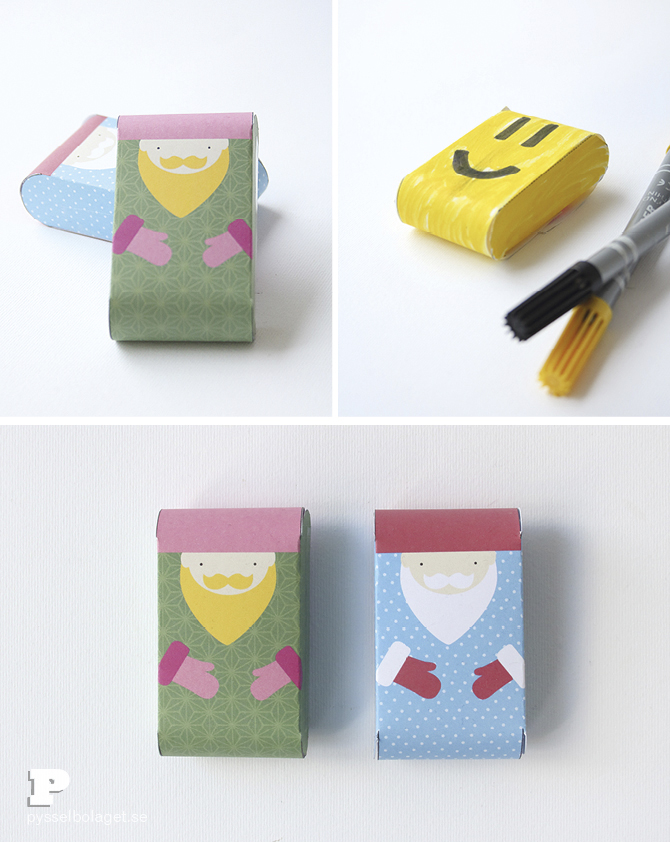 Freja prefered to draw her own, the template with lines only can be downloaded  here.

This is our last posts on the "25 creative day" calendar, but calendar makes one final stop tomorrow at Gina on the blog Willowday. Now we are taking time off over the holidays but will be back in the new year with new crafts for kids and parents. Merry Christmas and a Happy New Year! 1 Pysselbolaget.se 2 Mormorsglamour 3 Craft & Creativity 4 Hildas Hem 5 Hemma med Helena 6 Made by Mary 7 Djura Bok & Pappersverkstad 8 Pastill 9 Mormorsglamour 10 Lina by the bay 11 Mini Piccolini 12 Djura Bok & Pappersverkstad 13 Willowday 14 Willowday 15 Hemma med Helena 16 Pastill 17 Hildas Hem 18 Craft & Creativity 19 Made by Mary 20 Lina by the bay 21 Hildas Hem 22 Mini Piccolini 23 Mormorsglamour 24 Pysselbolaget.se 25 Willowday För att ni inte ska missa något har vi dessutom en helt ny facebooksida och en snygg gemensam Pinterest board.