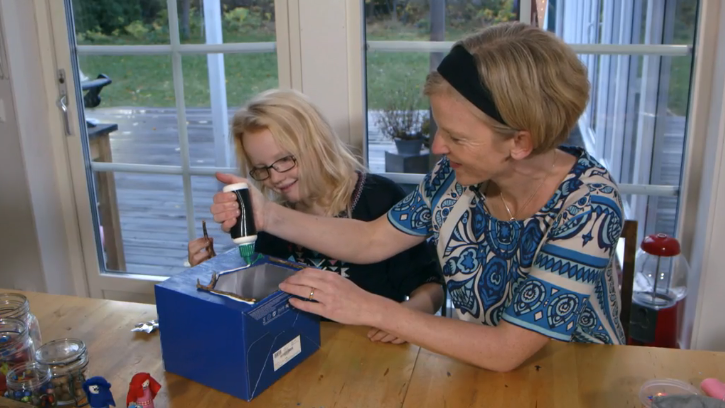 (screenshot from "Julstök med Lasse Kronér", SVT)
Yesterday it was time again – our second appearance on Swedish television! I part 2 of "Julstök med Lasse Kronér" we made more crafts for Christmas. The full program can be found here. This time we're 31.50 minutes in to the program.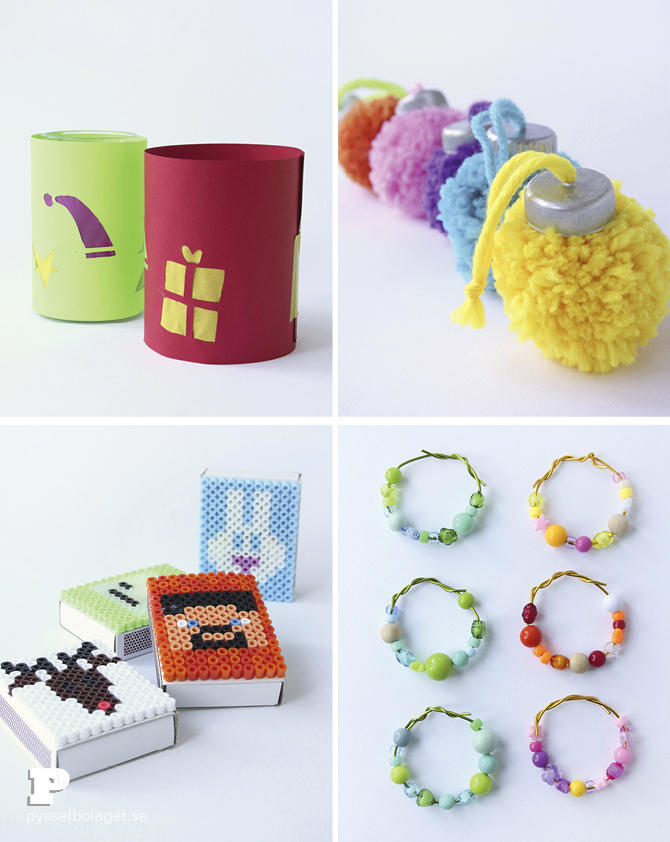 This time we made lanterns, yarn baubles, matchbox makeovers and rings of pearls to hang from the tree. See us again on december 23 , 20.00 on SVT1!