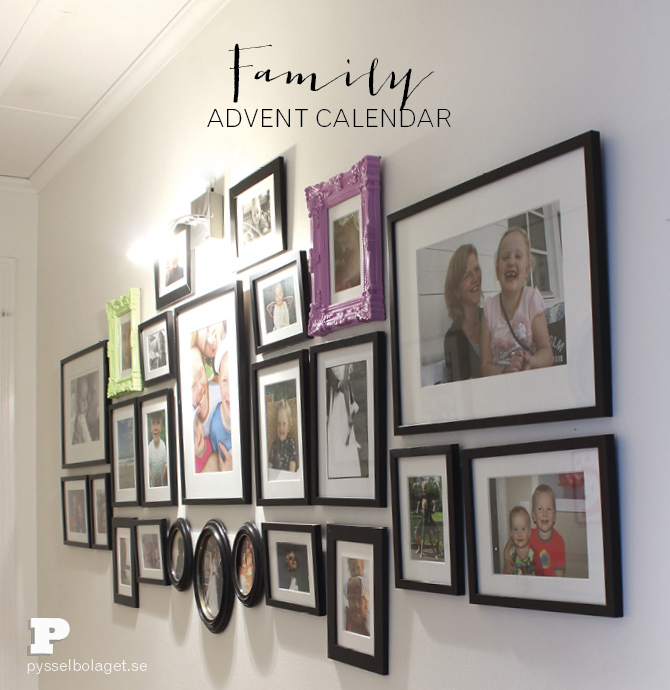 We are approaching Christmas fast. Some of you have probably started to think about advent calendars, some may even be finished. We don't always have advent calendars, it depends a lot on whether I have the energy and time. Last year we did a Santa calendar with toilet rolls on the blog. I also made a calendar for the family, a very different kind of calendar but very appreciated.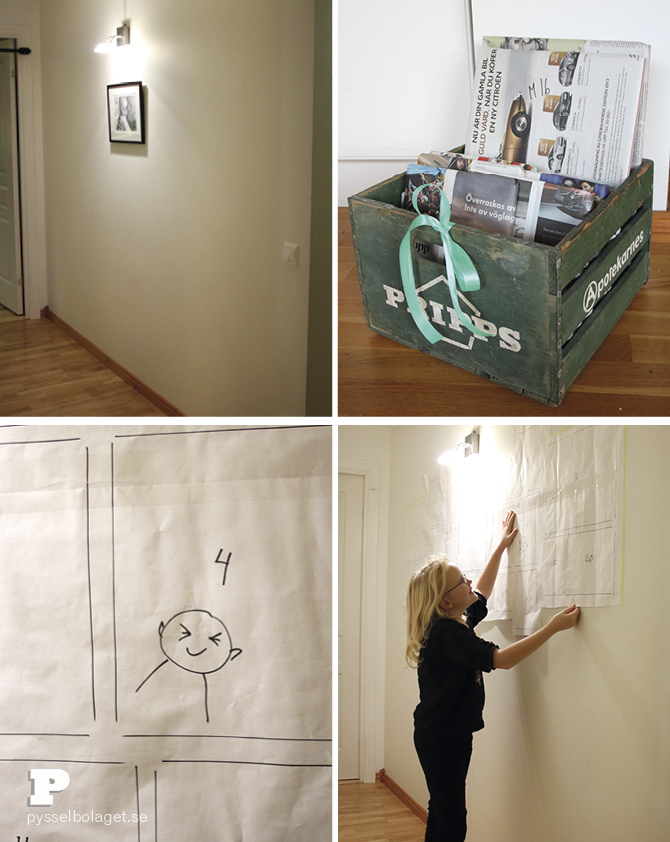 The secrecy was a great before last year's first December. 24 large wrapped gifts were waiting for the family in the morning. Up on the wall was a long paper banner with 24 drawn squares.
Taking turns the family open the gifts, one each day. Each packet contained a photo, and each photo had a spot on the paper banner. The paper banner, which is made of wrapping paper, was cut to the same length as the wall and had multipul functions. First I placed the frames on the banner to get a good overview. I then drew a line around each of them on the paper. That way we knew exactly where the frames should be placed even before we had opened all. Last I wrapped the frames in newspaper paper. When all 24 frames were unpacked and in place, we carefully tore down the paper banner.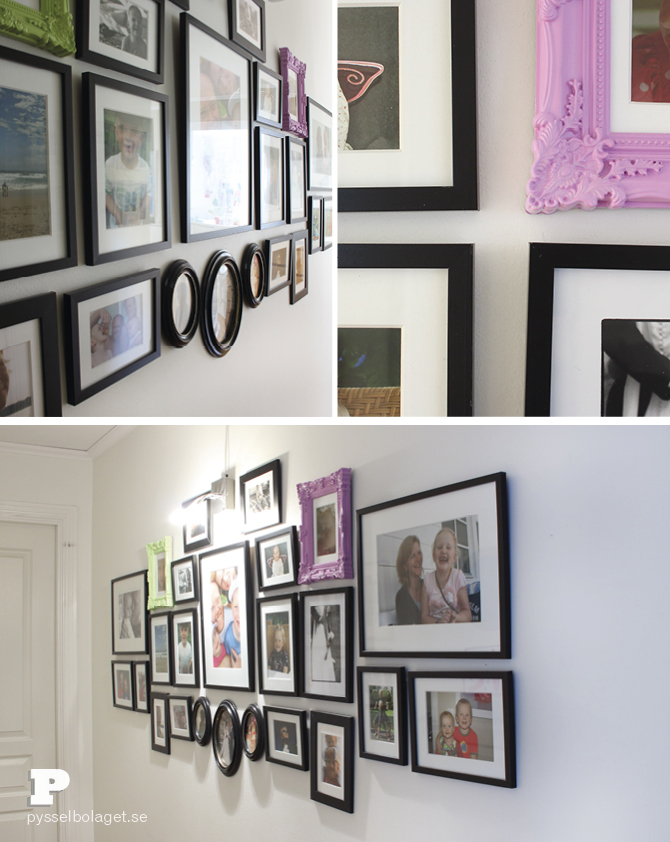 I know there is a lot of work with a calendar like this, but I had planned to make the photo wall anyway. The family thought the calendar was great and every morning was filled with funny pictures and good memories. And the wall is of joy still.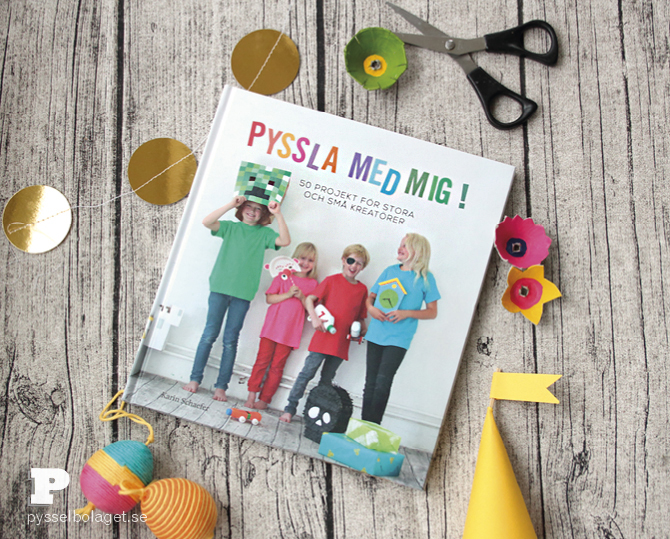 If you are in Sweden you can still enter the competition for our book.  More on that here.