A week ago I and I Freja got hang to with Slöjdklubben (a craft club for kids) at a family party in Hågelbyparken in Botkyrka. During the day you could ride on ponies, meet firefighters, listen to Sean Banan and Panetoz, dance, do graffiti and much, much more.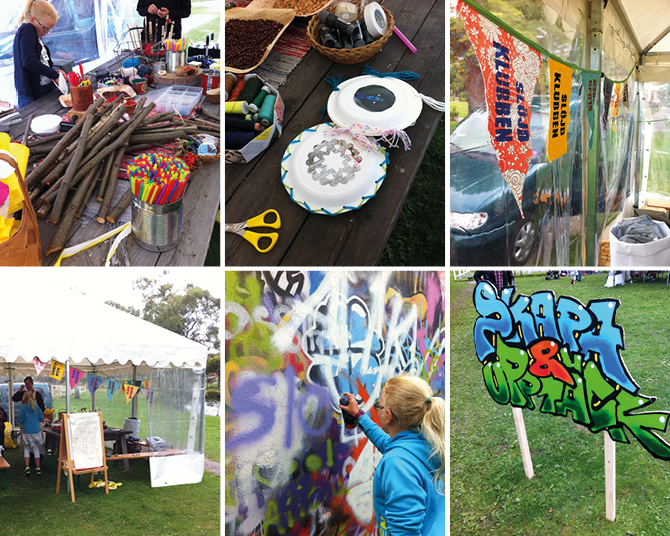 In our tent the table was set for a crafting feast and all the children got to do things that rattle and flutter, which is useful when listening to Sean Banan and Panetoz. One of the things we did was a maracas out of paper plates. It's so easy to make and so fun to use that Freja and her friends decided to do a few more when we got home. Check it out!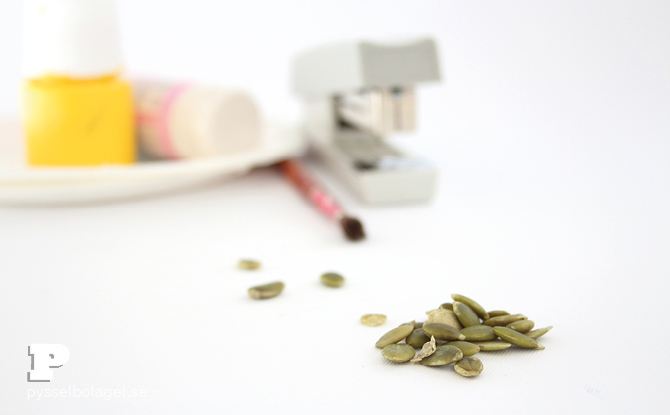 You need paper plates, acrylic paint and a brush or other things to decorate with, a stapler and something to fill you with maracas. We have used pumpkin seeds, but rice or dried beans works as well. We have also used a hole punch and scraps of yarn.
1. Start by decorating your maracas. Each maracas need two plates and the girls paint theirs using acrylic paint.
2. Let the paint dry.
3. Once the paint has dried staple the plates together using the stapler. Do not forget to fill your maracas before closing it completely. You can also make holes around the plates with a punch. Then tie on scraps of yarn for extra flutter!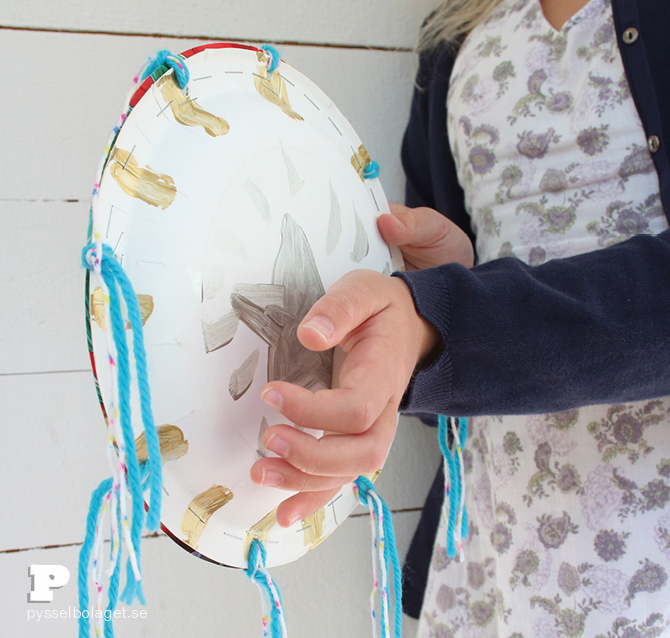 And now – turn on the music and the dancing! Have fun!