We're almost done with the little L's room, but before we show you the finished result we would like to tell about one more easy thing to make; a hot air balloon lamp.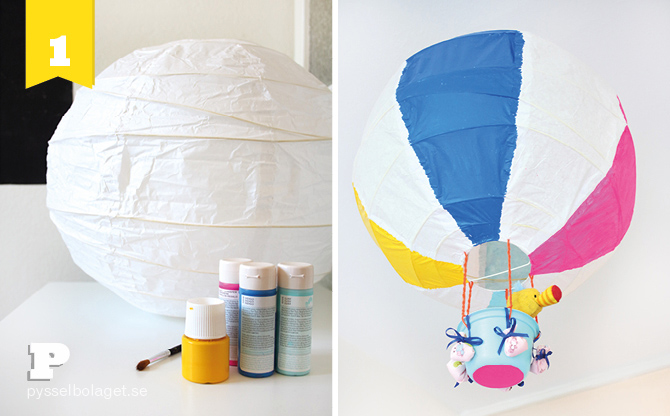 Mom S painted the panels on the lamp using acrylic paint. One must be careful when painting, the rice paper rip easily. The little basket is made of a yogurt jar in plastic saved from our recycling. It also got painted with acrylic paint and received small sand bags in fabric. Then it's off to foreign lands. Piece of cake and a cheap way to liven up a kid's room!
Want more? Check out Helenas here and a pink one here. Next week we promise to show up the whole room. Have a nice Midsummer!