Remember our map party? We have one more map party craft to share with you; an inexpensive, fun and easy craft suitable for all ages – a straw garland!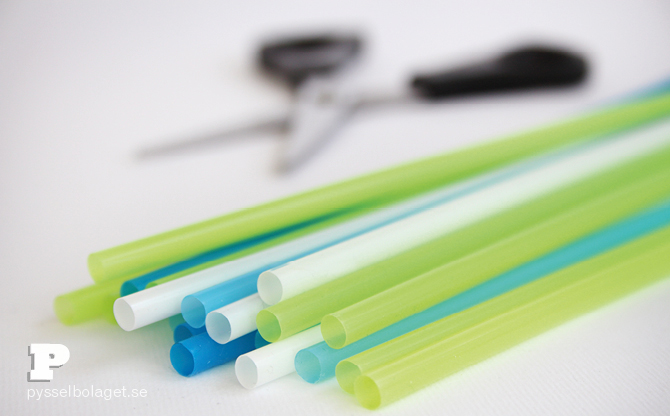 You need straws, scissors, a string of yarn and a big but sharp needle.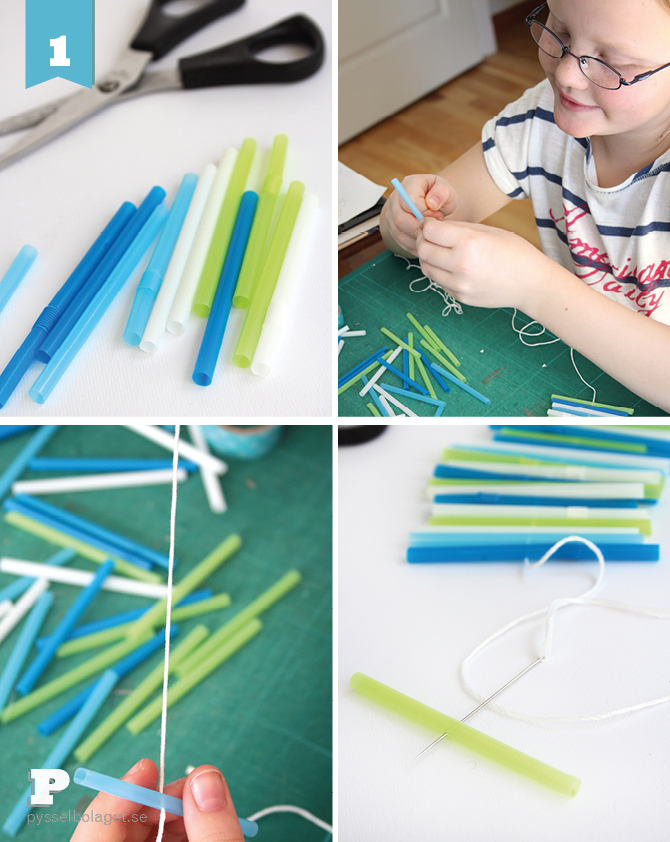 This tutorial is going to be short. Cut the straws into pieces, they don't need to be exactly the same length, and string them on the yarn. Done! The straws are soft and easy to work with which makes this a great craft for kids. Freja had no problem fixing this herself, but I stayed around to keep track of scissors, needles and fingers.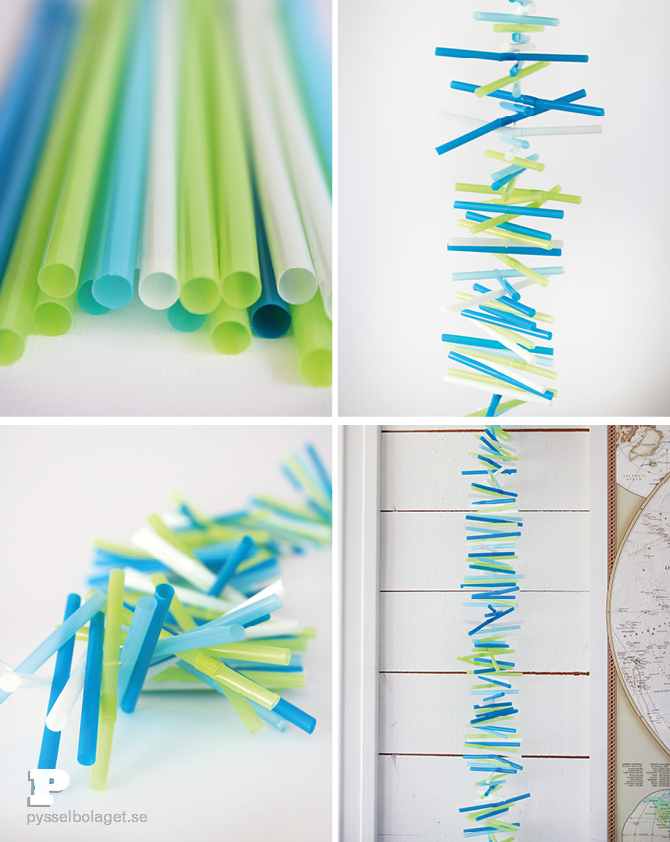 We use plastic straws to our straw garland, but paper straws work fine as well! Have a great weekend!