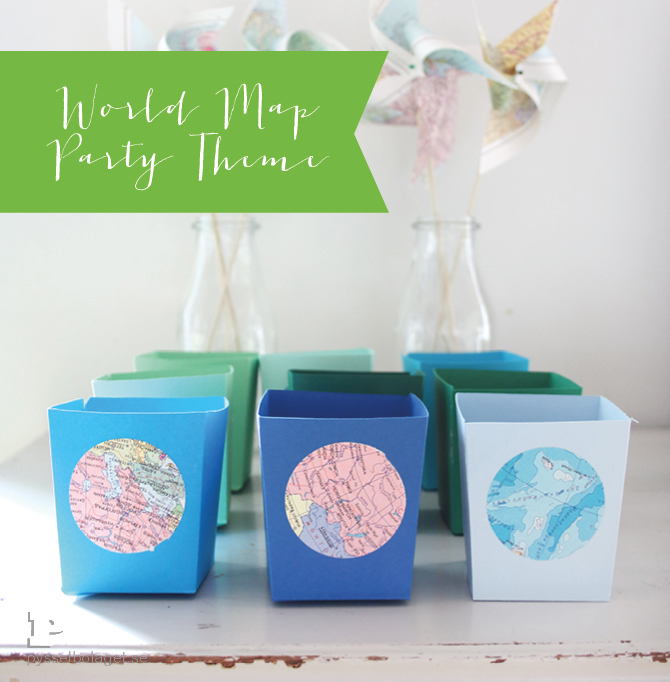 We continue our World Map Party Theme. Today it's time for popcorn boxes!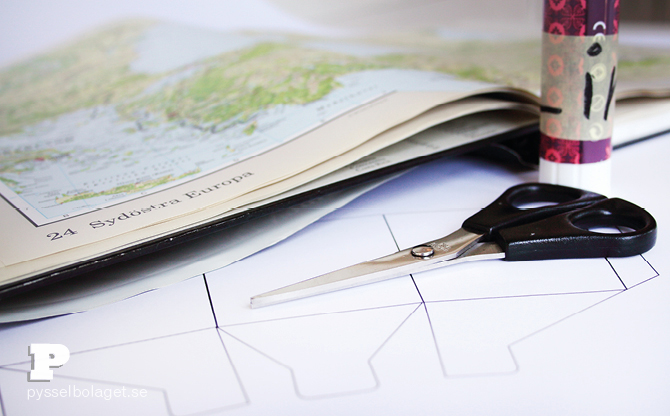 You need heavy weight paper or maps, scissors, glue and our template.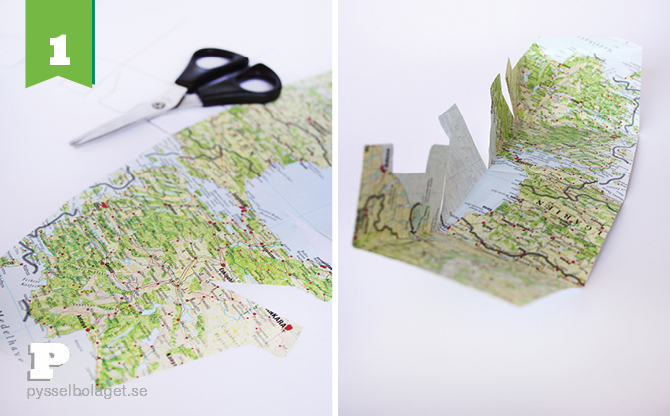 1. Print out our template and trace the template on to the heavy weight paper or map. Then fold according to the lines on the template.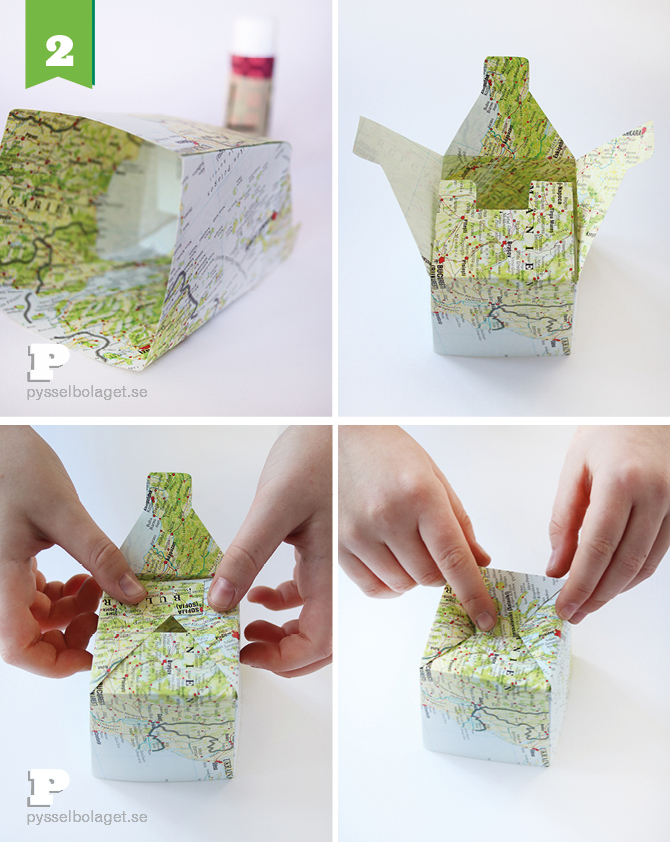 2. Glue the sides of the box together and then fold the tabs like on the pictures.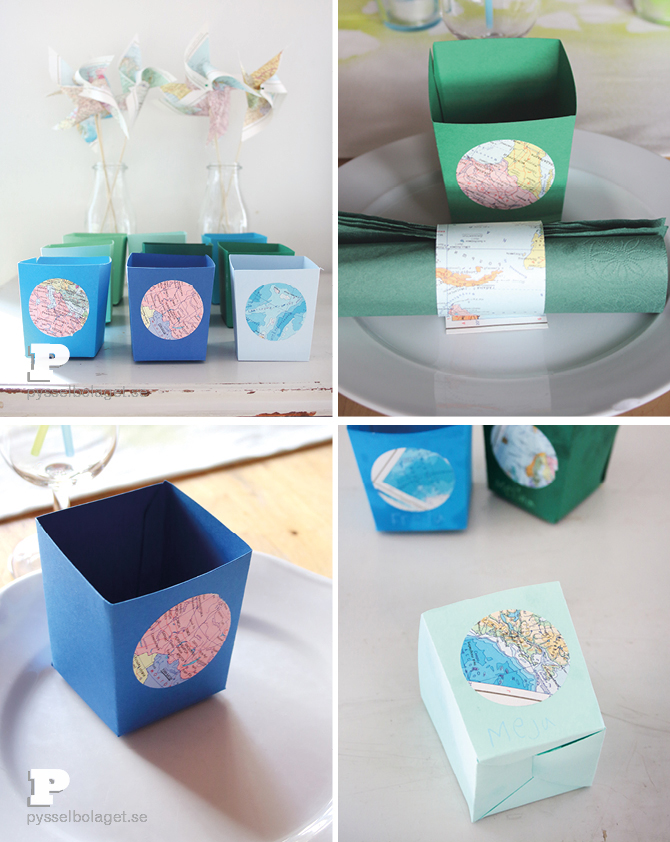 Our popcorn boxes are done,  waiting to be filled with goodies.
Also check out our invitations, napkin rings and lanterns!