This time of year is party time in our house. My little inspirer and craft companion is turning a year older again! This year we decided to use old atlases to make the party decorations. The maps are long outdated, but the patterns and colors are so pretty that it's hard to throw them away. We begin with an invitation!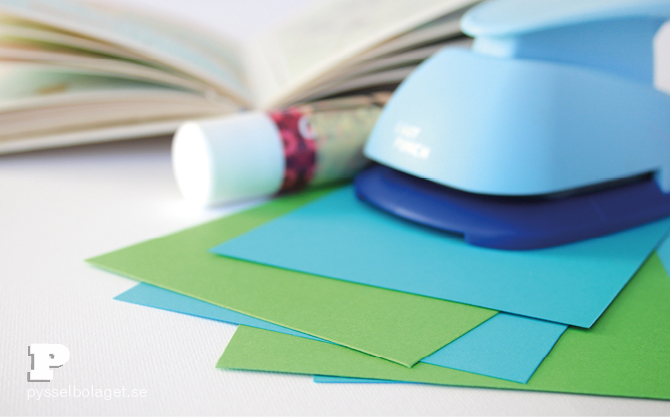 You need maps from an old atlas, colored paper, glue, pens or stamps and, if you have, a circle punch.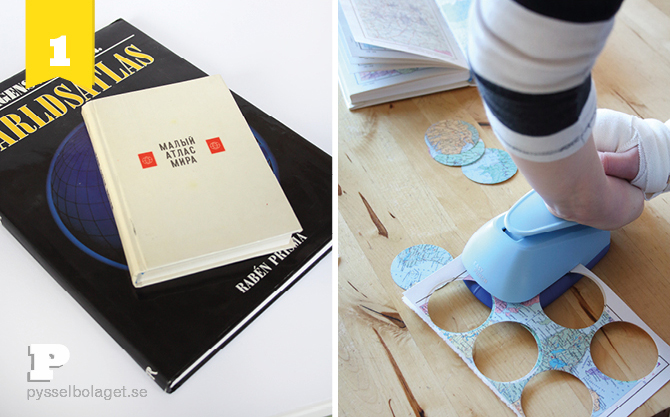 1. The first thing we do is to punch out the circles. If you don't have access to a circle punch you can cut out the circles with scissors.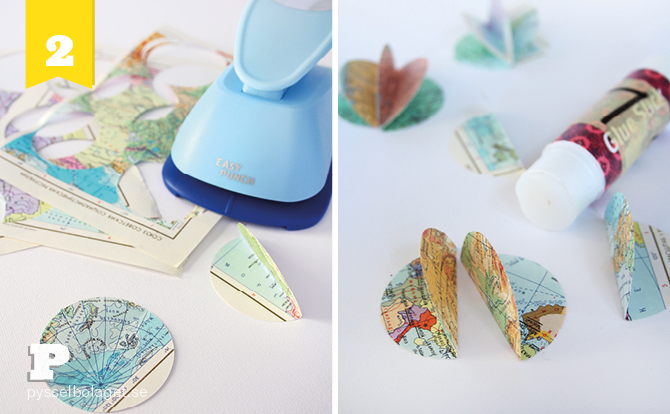 2. Each card requires four circles. Fold the circles in half and then paste it together like a fan.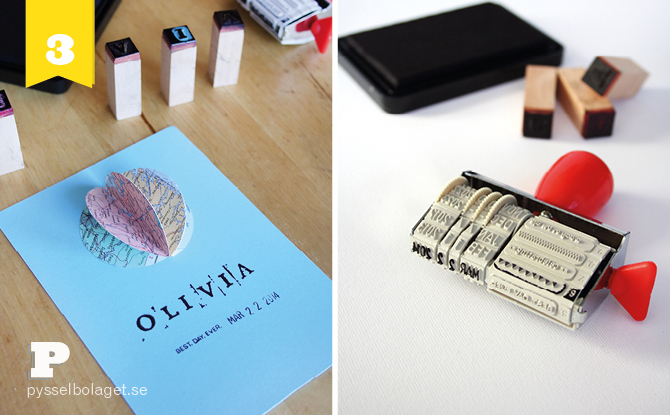 3. Attach the circles on the colored paper and write or stamp the name and date. Our neat stamp from Make & Create can write the text "The best day ever ." Appropriate, don't you think!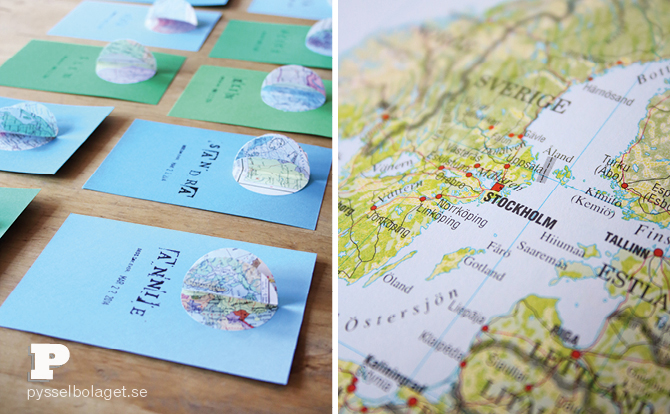 The old maps came in use and the invitations are ready to be sent out. The next few weeks we will show all our party decorations made ​​of maps. Having a party soon? Get your old books out. Comic books and picture books are also good to use. Don't throw away – find new use!