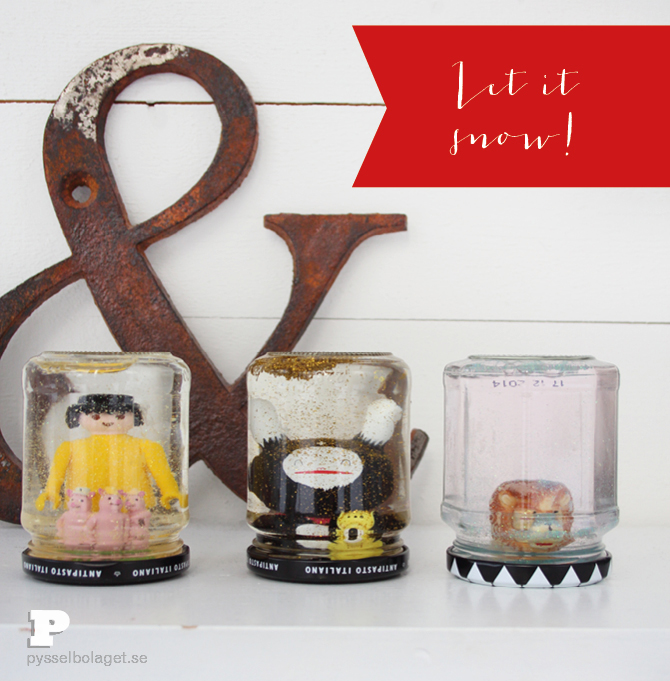 We've made Snow Globes before – perhaps you've also made it before, but let's make it again! Small cute snowy jars are fun and easy to do. Check it out!
You need clean glass jars with lids, water, glitter, glycerol, waterproof glue and toys small enough to fit in the jars.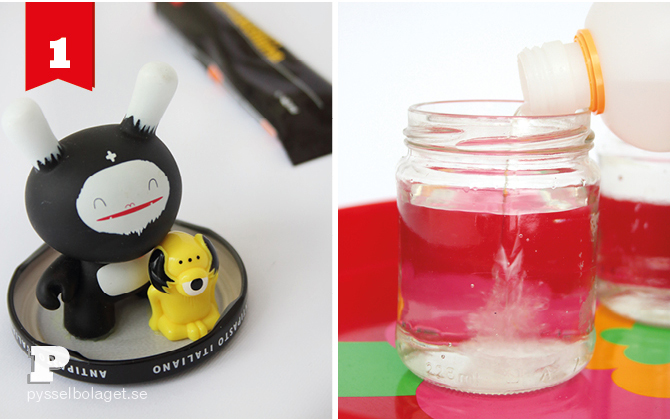 1. It is important to make sure the jars are completely clean. Check that the toys fit in the jar and then paste them into the lids. Let the glue dry. Pour water and a dash of glycerol in a glass jar.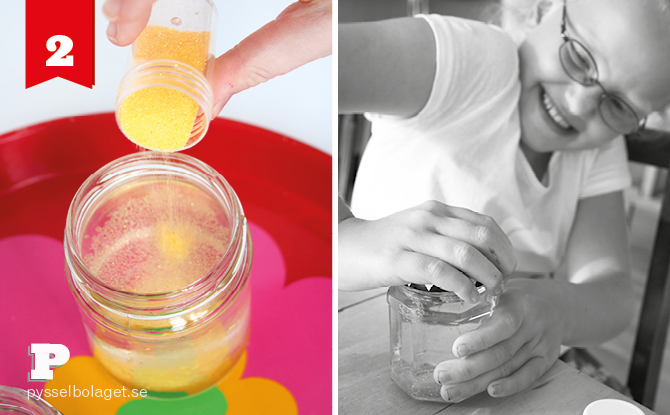 2. Then pour on the glitter – and do not be stingy! Finally, screw the lid on tightly!
Shake the jar and let it snow! Magical, isn't it!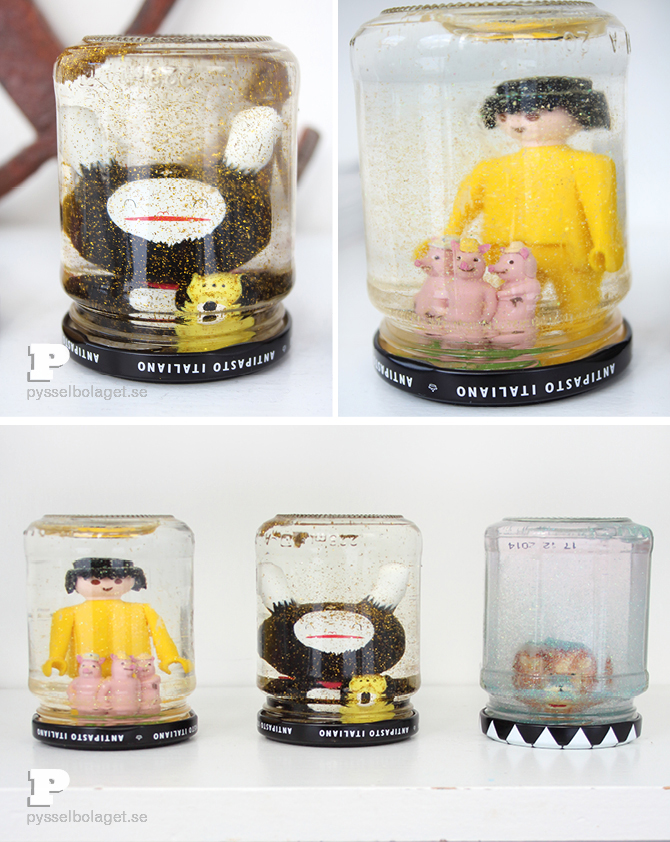 All our jars are lined up and when the weather is dull we take turns in shaking them.