Valentine's Day is a great opportunity to show appreciation to the people we love and making your own gifts can be easy. Today we decorate paper cups, using potato stamps, to fill with treats for loved ones.

2. If the potato stamp feels wet, you can wipe it off a little before you start printing. Then dip the stamp in glue and push it into the paper cup.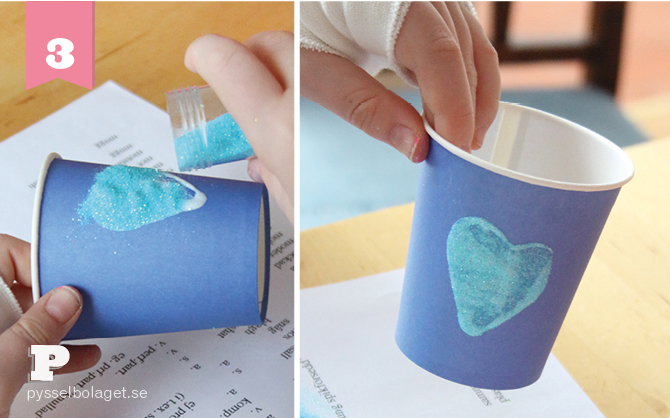 3. Next, hold the paper cup over a piece of paper and pour glitter on the glue. Pour on generously with glitter and then tap the cup gently to remove the excess glitter. Put the cup away to dry. Fold the paper, now full of glitter, in half and poured it back in the container.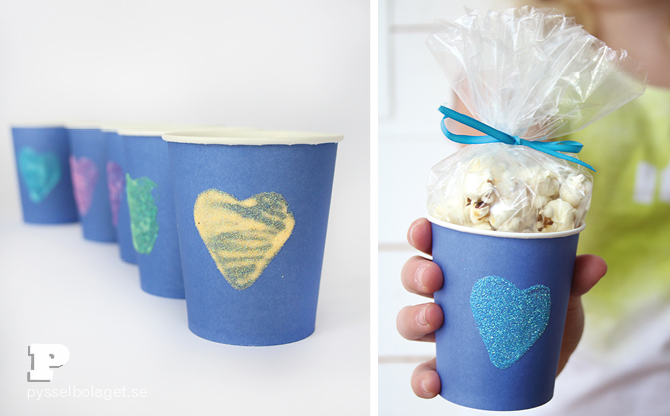 I admit – we have glitter all over the house now, but the finished cups, filled with popcorn, will please dear friends and family immensely. It's worth it – don't you think !