Sverige är kallt och vackert och vi åker hellre skridskor än att pyssla. I väntan på våren och ljuset vill vi visa er en enkel mobil i form av ett moln. Häng med!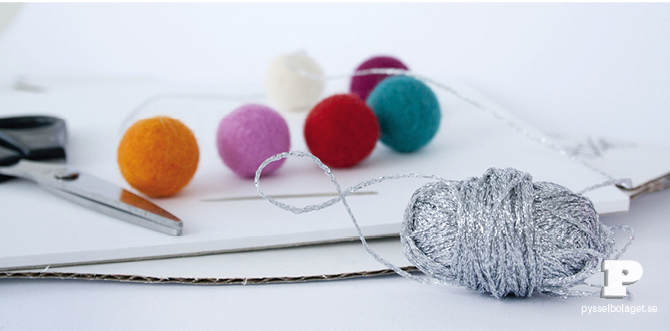 Ni behöver vitt papper och kartong, broderitråd eller tunt garn, nål och sax. Ni behöver också klister, håltång och ullpärlor. Vi har köpt våra ullpärlor på en resa. Helenas butik Make&Create har liknande.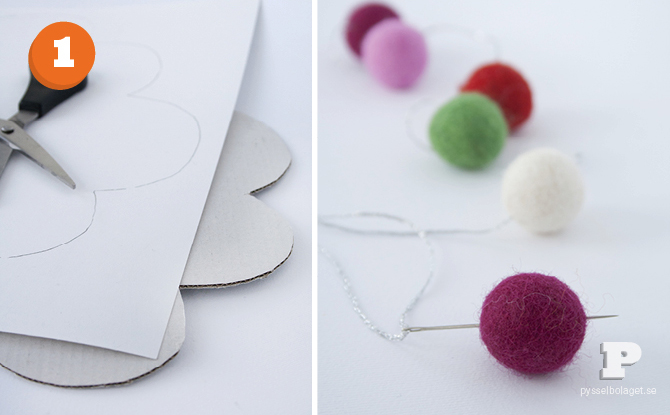 1. Börja med att rita ut ett moln på ett papper. Klipp sedan ut molnet i kartong och papper och klistra pappret på kartongen. Medan klistret torkar, trä ullpärlorna på tråden med lite mellanrum.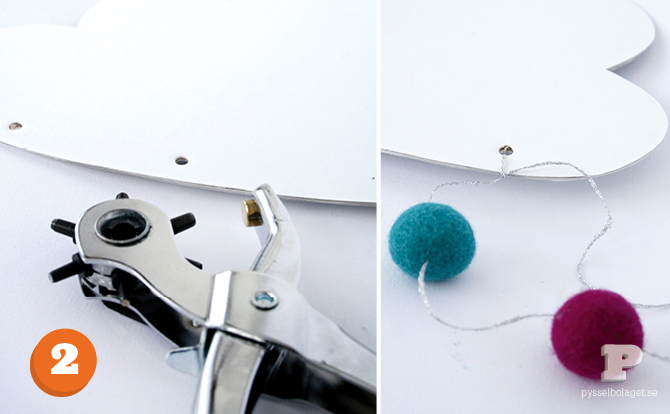 2. Gör hål för ullgirlanderna med en sax eller håltång och knyt fast dem vid molnet.
Då var det klart! Färgglatt och enkelt!
Sweden is cold and beautiful and we rather go skating than making crafts. While waiting for spring and the light we want to show you a simple mobile in the shape of a cloud. Come along!
You need white paper and cardboard, embroidery thread or thin yarn, needle and scissors. You will also need glue, a hole punch and wool beads. We bought our wool beads on a trip. Helena's shop Make & Create has similar.
1. Start by drawing out a cloud on paper. Then cut out the cloud in cardboard and paper and paste paper on the cardboard. While the glue dries, string the wool beads on the thread with some intervals.
2. Make holes for the wool strings with scissors or hole punch and tie them on to the cloud.
That's it! Colourful and easy!