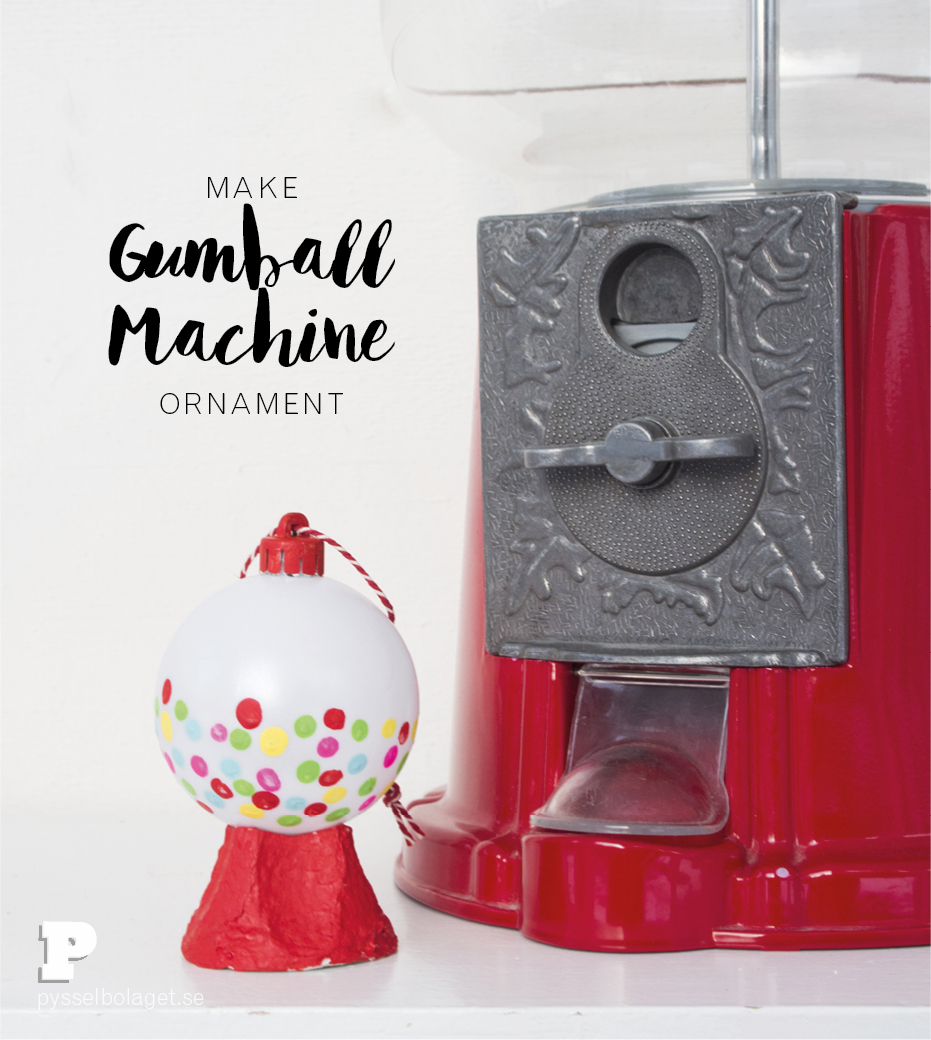 This time of year I see many good ideas on how to recycle Christmas ornaments. To recycle old Christmas ornaments is not only good for the economy, it is also good for the environment. Today we turn a couple of dull white ornaments into sweet gumball machine ornaments. Check it out!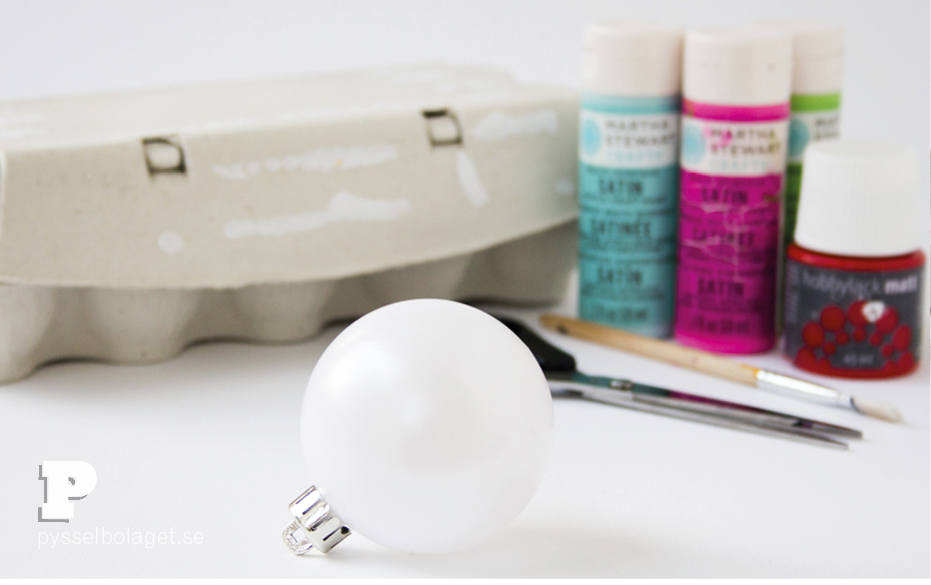 We use old white Christmas ornaments, an egg carton, scissors, acrylic paint and a brush. We also use glue and Q-tips. Yes, you heard it – Q-tips.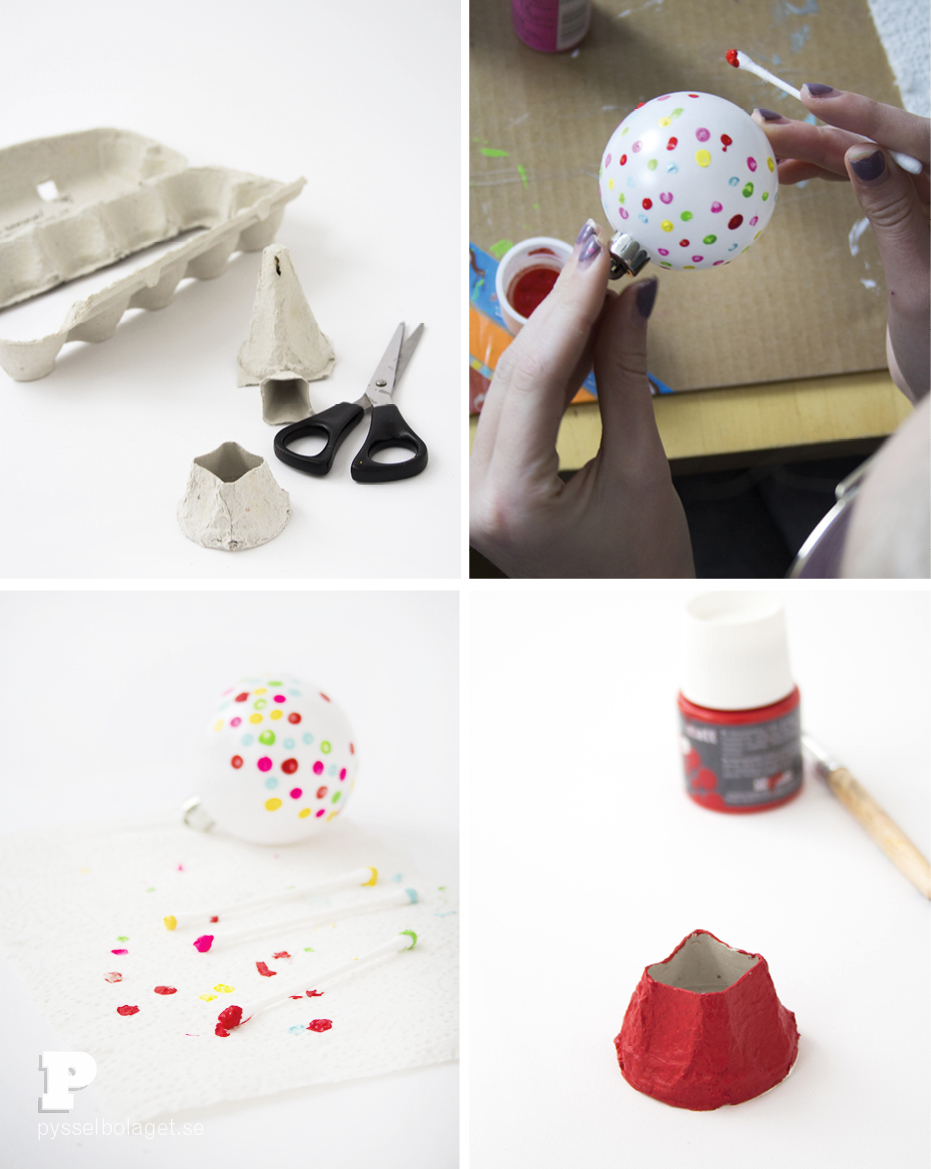 The base for gumball machine we cut out of an egg carton. We use the middle section of the egg carton and cut it to the right height.
Our Christmas ornaments are white, but if you have ornaments in other colors you might want to paint them white first. Then we paint gumballs in various colors using Q-tips. Q-tips are fun to paint with and they make perfect size circles for our gumballs.
We also paint the base with acrylic paint.
Last, we paint the top of the Christmas ornament in the same color as the base and glue the ornament and egg carton base together.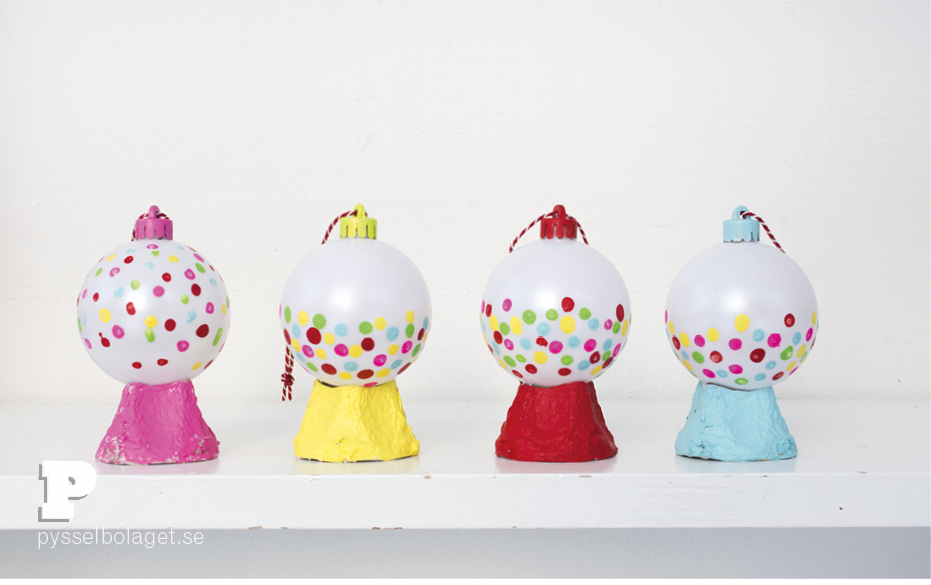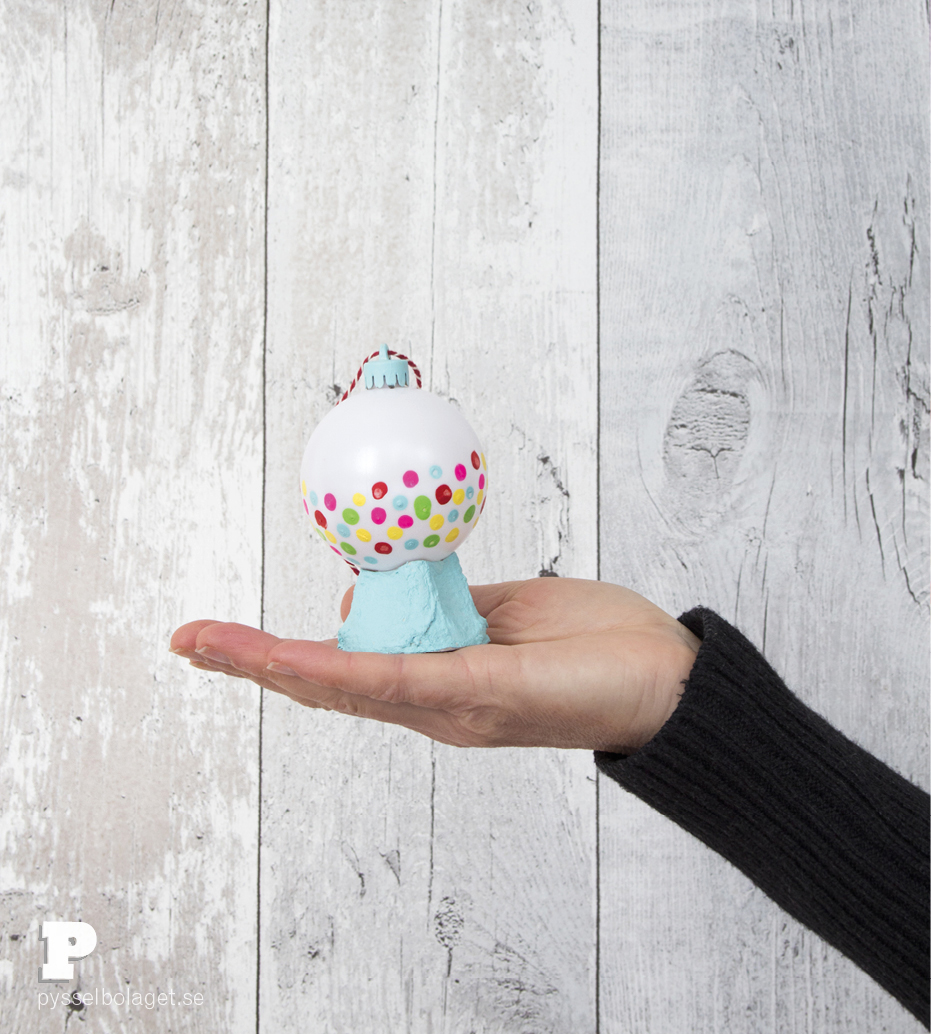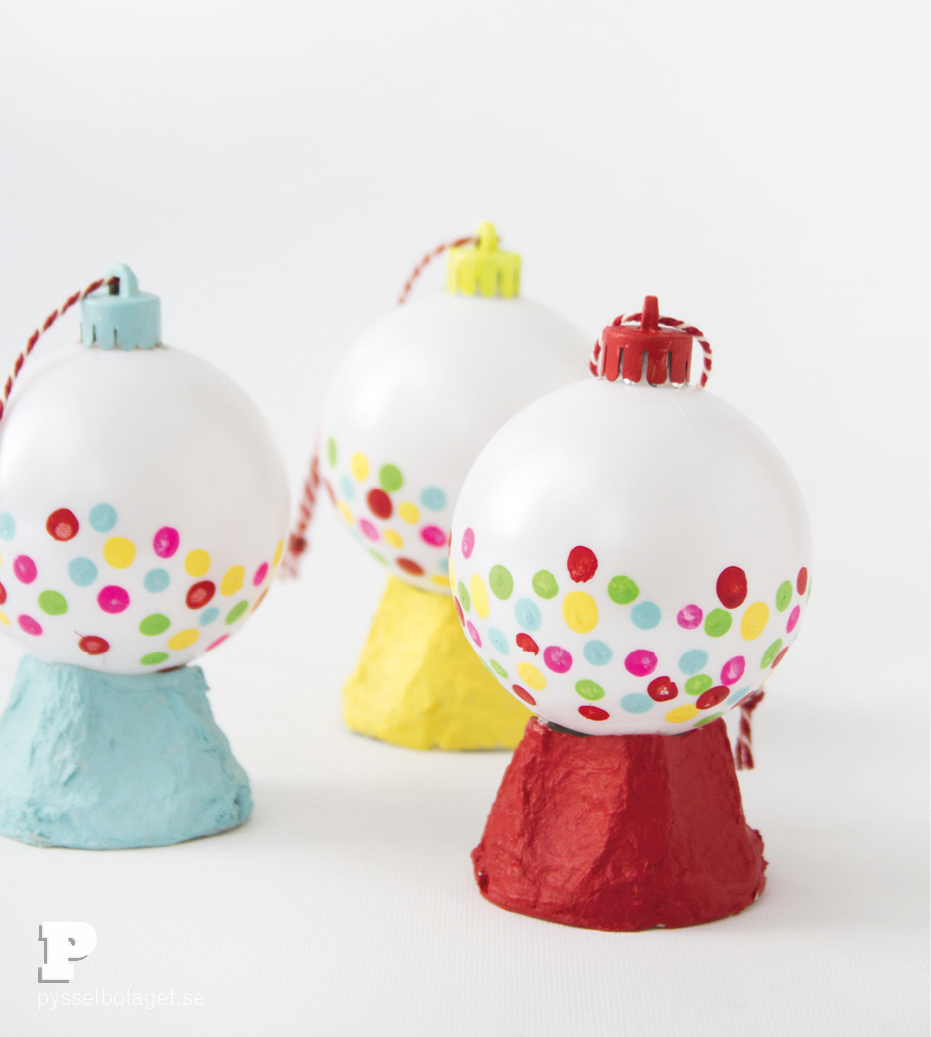 That's it! Our old Christmas ornaments are now sweet gumball machines to decorate the Christmas tree. Do you have any good ideas on how to recycle Christmas ornaments, please let us know! It's so much fun to hear from you.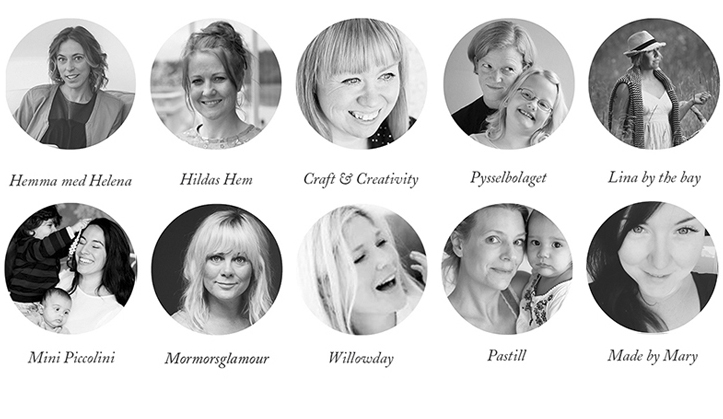 I also again want to welcome you to the Creative Collective Sweden's creative advent calendar. Every day in December a new inspiring project is presented – something to create, bake or just do in preparation for a brilliant creative Christmas. The calendar moves from blog to blog and we will do everything to make sure it's easy to keep up with it.
Today you find the calendar at Sofia på hildas.se, a true recycle artist!
You can find a full list of bloggers and date here.
Also follow us on