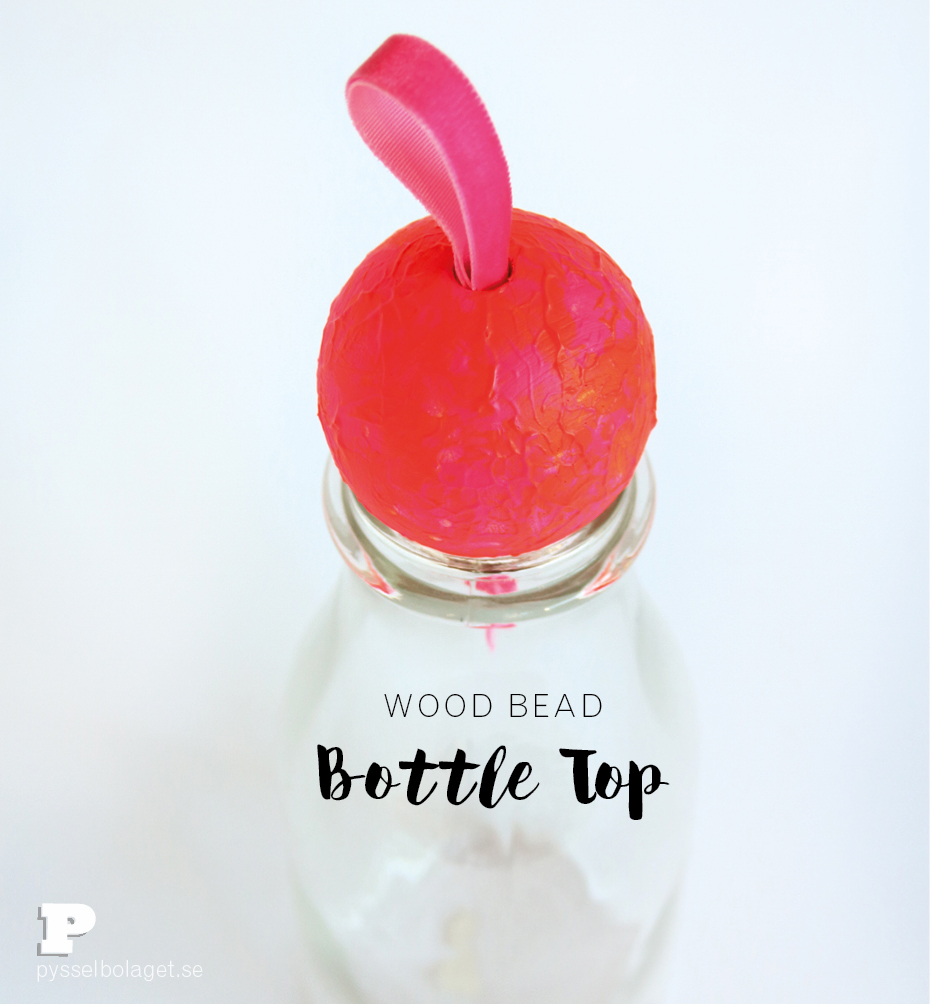 I often find beautiful crafts projects made by talented creators that I want to try myself. Today I'll show you one of those projects. Amazing Melissa on the blog Mama Miss has a post on how she rolls wooden beads in paint. The result is amazing and we just had to try it. Visit her post, but first – check out our result.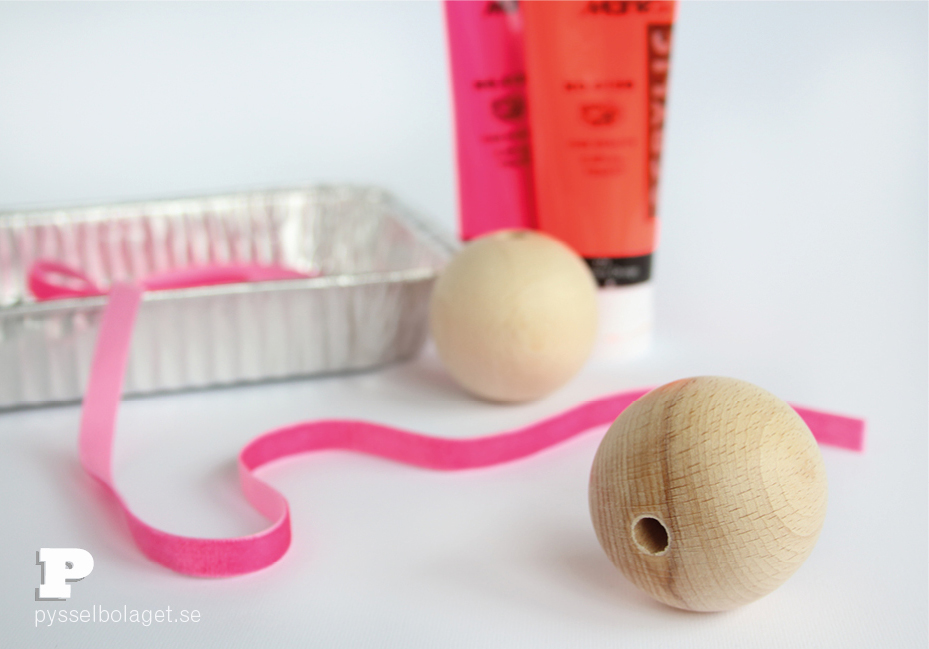 We use large wooden beads, acrylic paint, an aluminum tray and pretty ribbon.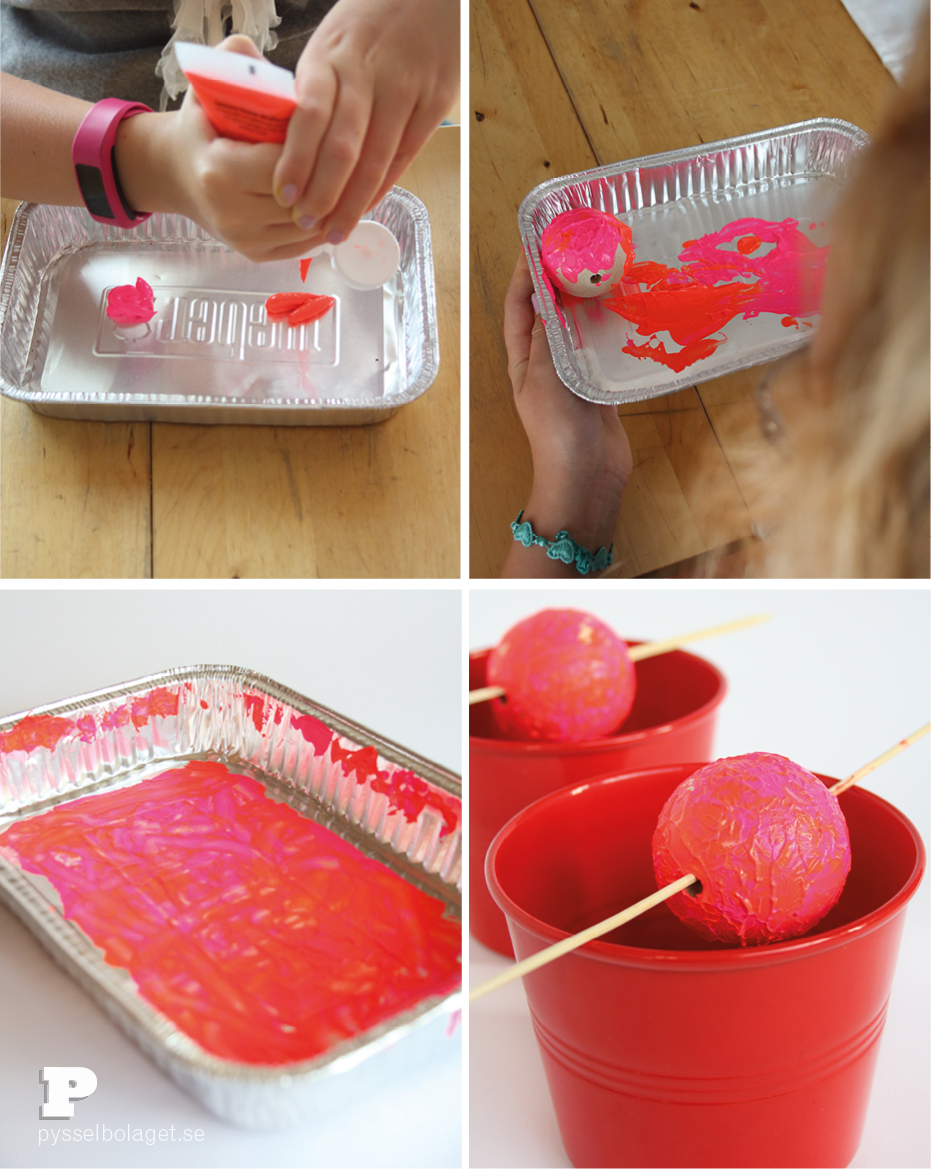 First we pour out some paint in the aluminum tray. Then we put the bead in the tray and roll it around! This way the paint is mixed in a beautiful and rough way around the bead. It is a fun process and the result is amazing. We chose two quite similar colors, but you can mix any colors.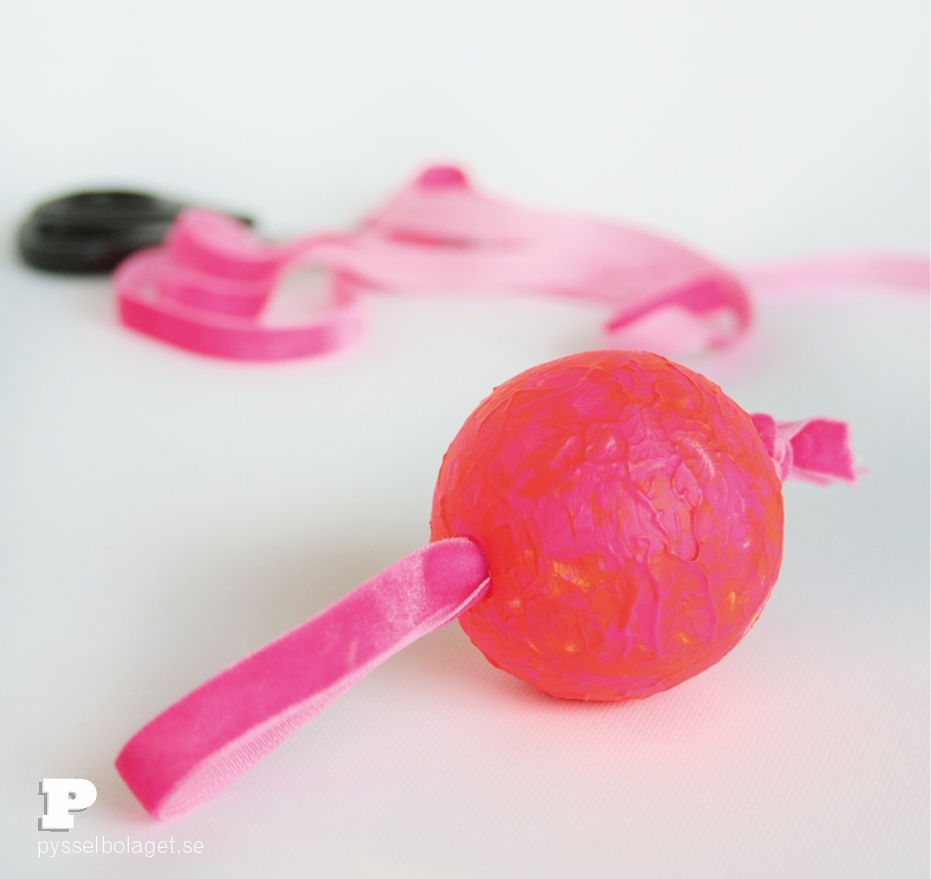 Melissa used their beads to make necklaces. We have a different idea of ​​what to use our beads for. We tread a looped ribbon through the bead …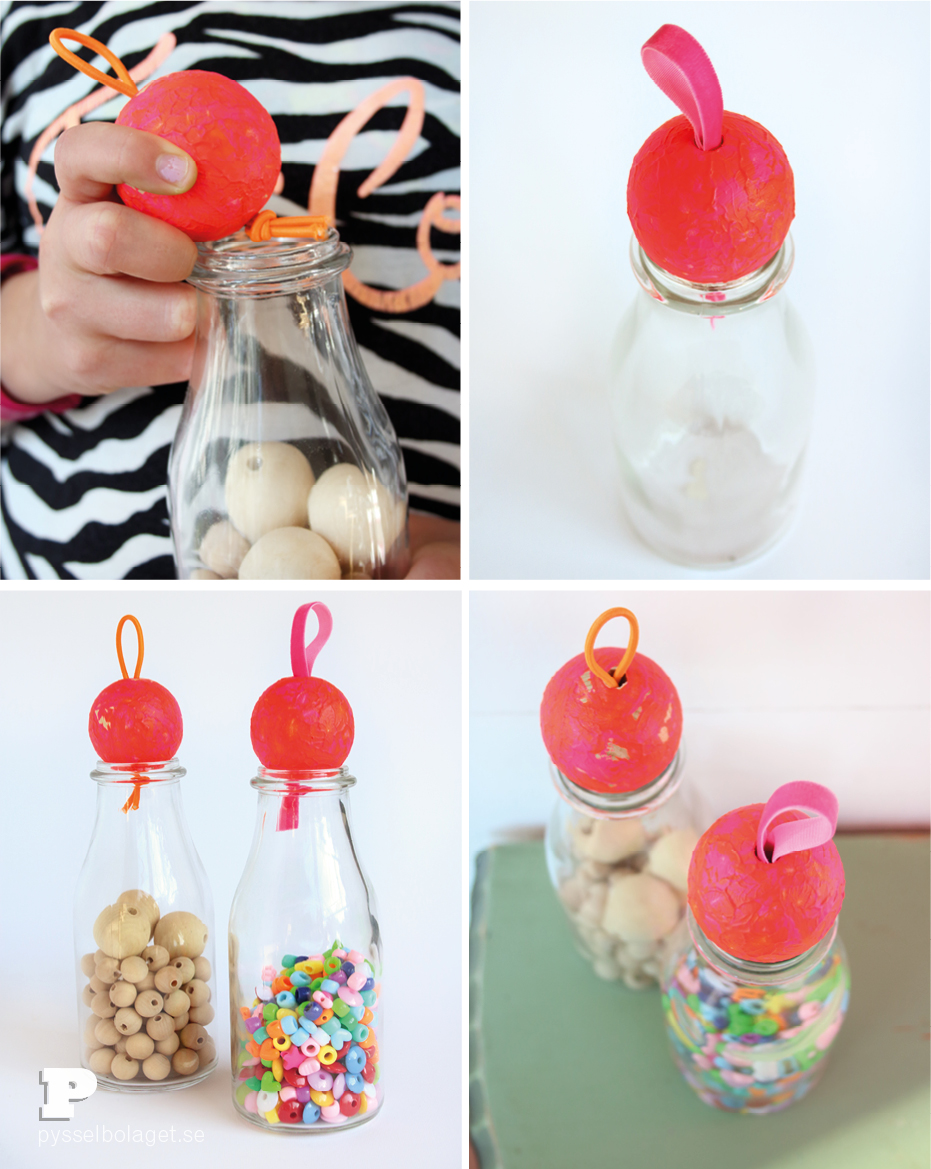 … and use it as a bottle top for the glass bottles we store plastic beads in. Smart, don't you think!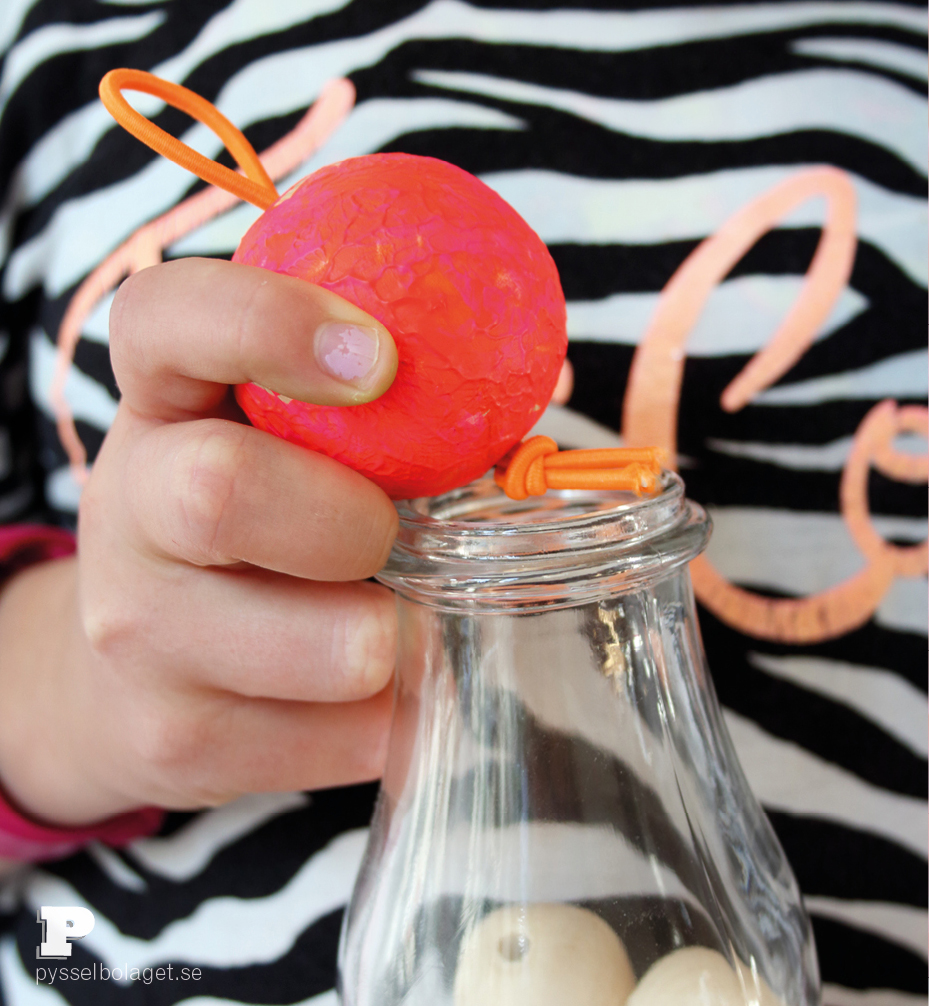 The bottles are from Ikea and accommodates our pearl treasures. We keep them visible on a shelf because they are pretty, but now it's extra fun to have them on dispaly.