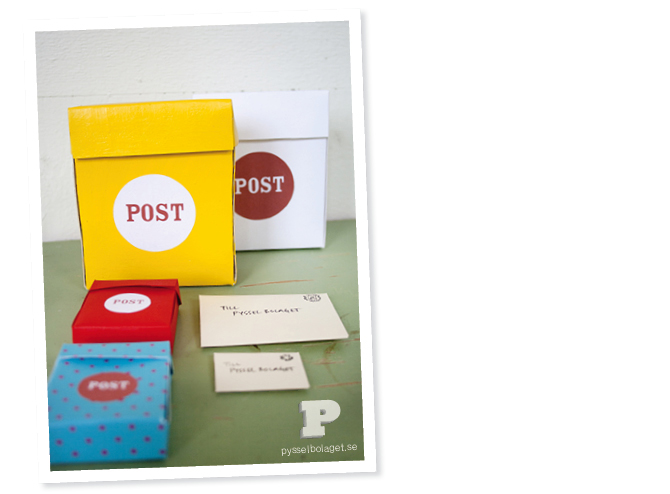 Everyone likes to get mail but not all have their own mailbox. We will remedy today. Even though the cabinet will get him a crate. Come along!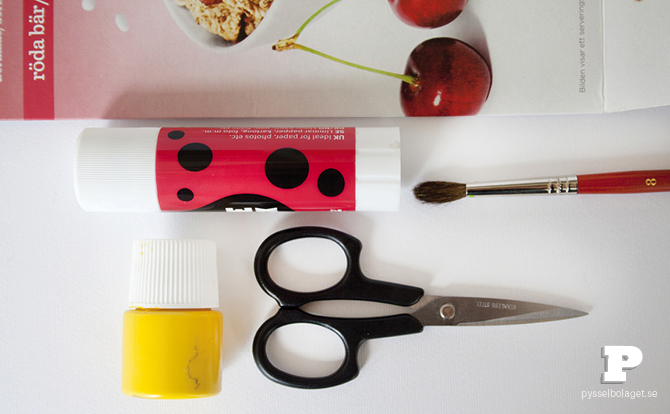 You need thin cardboard, we have used old cereal packs, scissors, glue, acrylic paint and brush. You need templates for mailboxes. These are available here .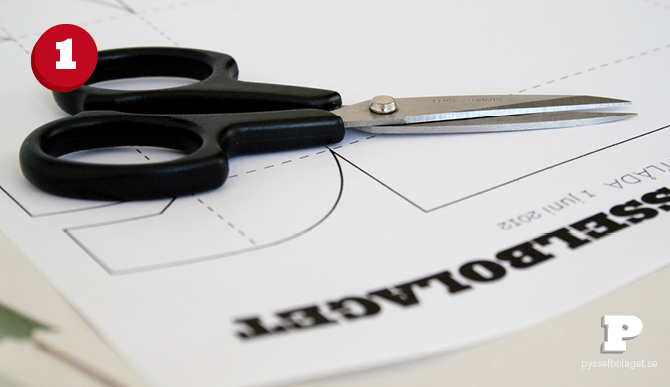 1. Start by writing out the template, the big box template found on page 1 of the pdf. Cut out the template and trace it on the box.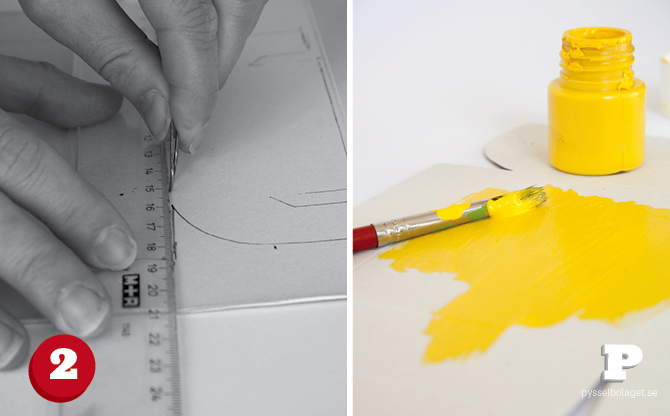 2nd To carton will be easier to fold, one can draw the fold lines with a thin but blunt. We have used a paper clip and we pull over to the side of the carton to be outside. Do not use sharp objects, the box will not be scratched but scored. Cut out and then paint the mailbox.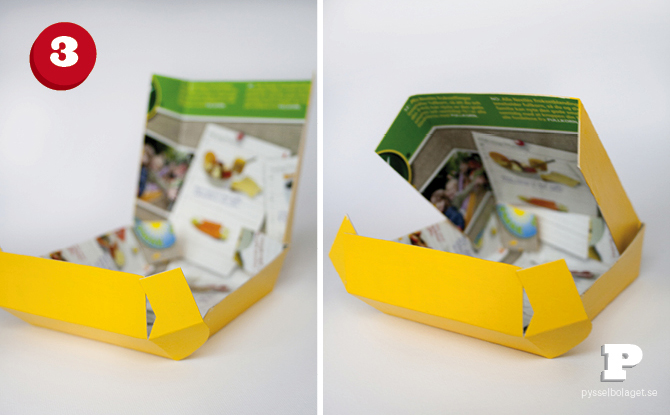 3rd When the box is dry, gently fold you all edges and pasting them together.
The big box is ready. The small boxes, found on page 2 of the pdf, are made of heavy paper, not cardboard.
We have also laid out templates for envelopes, they are on page 2 of the pdf. Time to write letters ...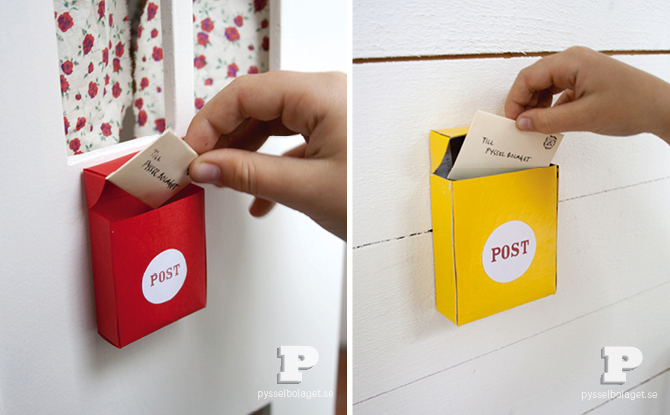 ... And post.
Dockskåpet have mail! It is certainly a good letter day today!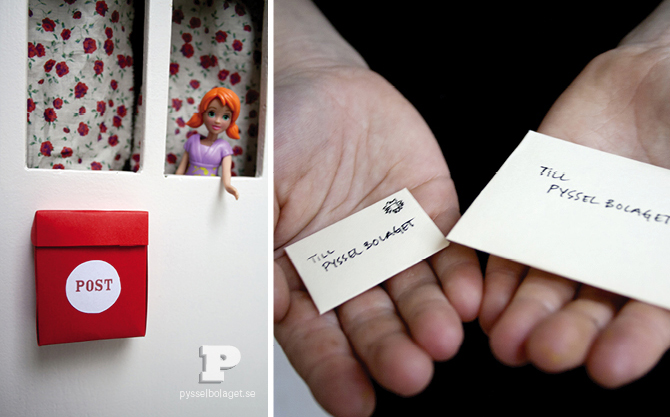 Craft Company

That tweaking is fun but it can sometimes cumbersome to figure out what to do. This page will Crafts Company regularly provide you with inspiring, fun and not too difficult puzzles. Crafts Company is comprised of Freya, who is 9 years old, and Freya's mother Karin, who is in his prime.

Many parents like to do crafts with theirchildren but They find it hard to know where to start. Our aim is to show fun and easy crafts for parents and kids That does not Require too much knowledge, equipment or time. We are Freya, 8 years old, and Freya's mum Karin.