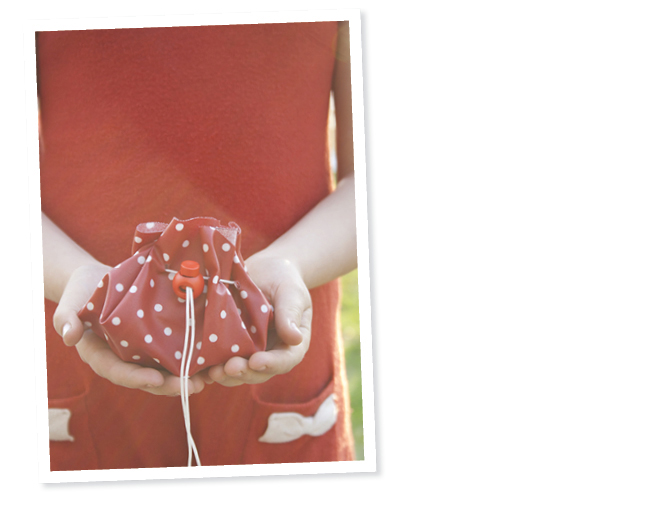 Summer is fast approaching and we are starting to look forward to lazy days on the beach. But even though it is the beach we long for, we know that there can be short periods of boredom - even on the beach, so we are doing today is a small smooth noughts and crosses!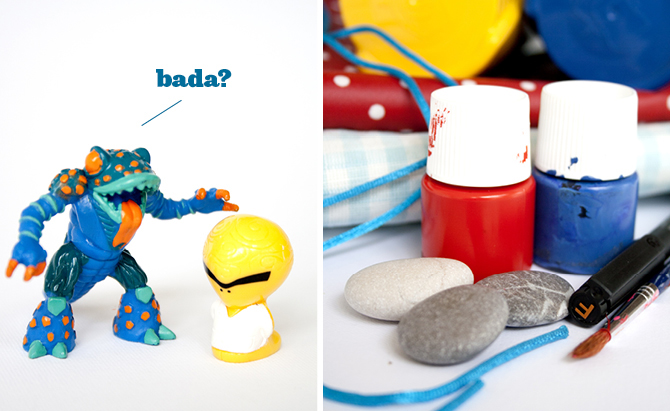 You need six pieces of leftover (and beach goers!) Small toys, oil cloth, string, pencil, scissors and spray paint. Would you rather use other than toys as game pieces do you have interesting content to it.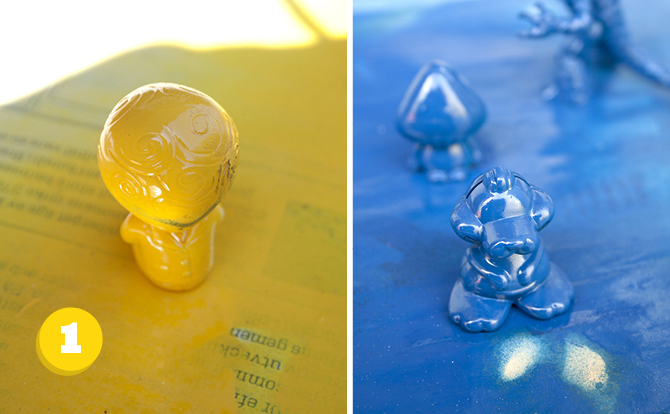 1. Start by spray painting the toys. As usual when using spray paint are a few things you must consider. The color is very difficult to remove so do not spray on surfaces you're afraid of. The paint also smells very strong and the best thing is to stay outdoors when you use it. Read the color of the can instructions before you start.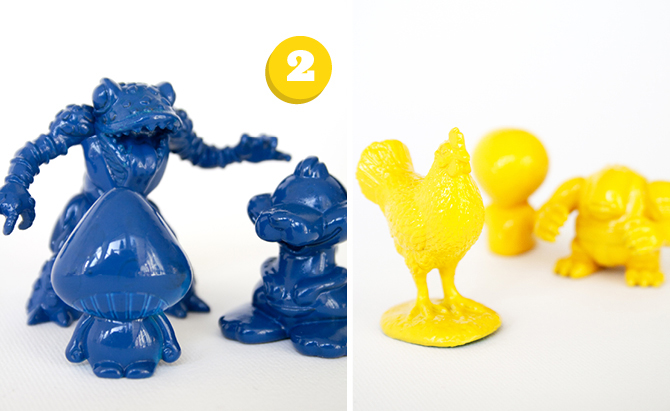 2nd The advantage of spray paint is that it is quick to paint and paint covers well. Freya loves to spray paint and is only outdoors and have comfortable clothing is no problem to let the kids help. Let the figures to dry thoroughly before you use them.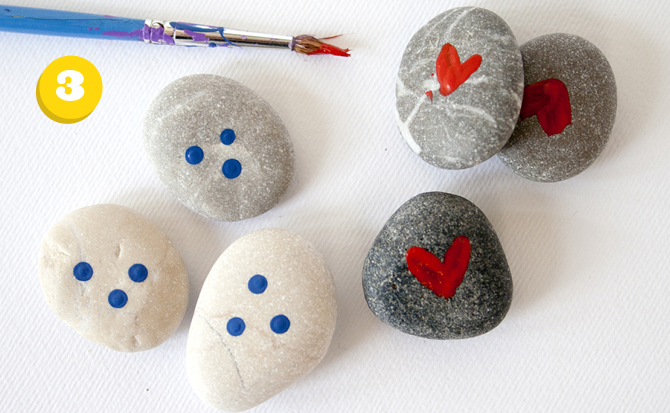 3rd If you have no toys, or do not use them, do not hesitate to use anything else as pawns. Stone works great! We have decorated our red and blue, in order to make it easier to distinguish them.
4th Now over to the court. It will be round and we use a large plate as a template. Cut it out.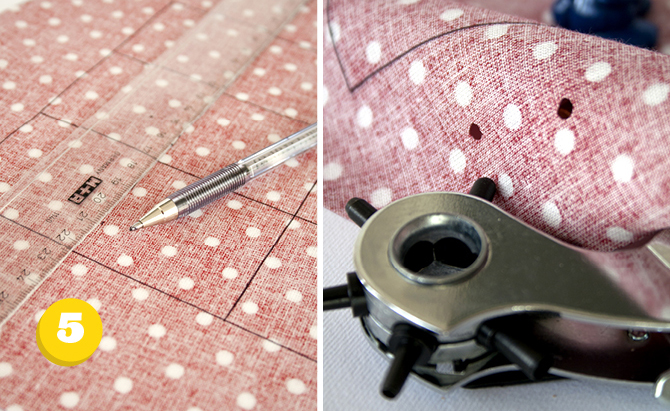 5th Draw the nine squares with a pen that can withstand water. We have used an ordinary ballpoint pen and our boxes are 5 × 5 cm. Then make holes around the circle. One can make the holes with revolving punch or scissors, as we did in the saddle guards here . The holes are located approximately 2.5 cm from the edge and we made 16 pieces.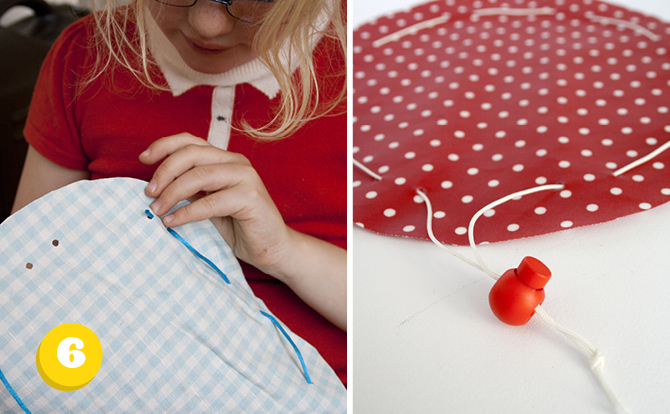 6. Thread the string through the holes. The cord needs to be so far that the playing field can lie flat without the string jumps out of the holes. Complete with lace top or knot.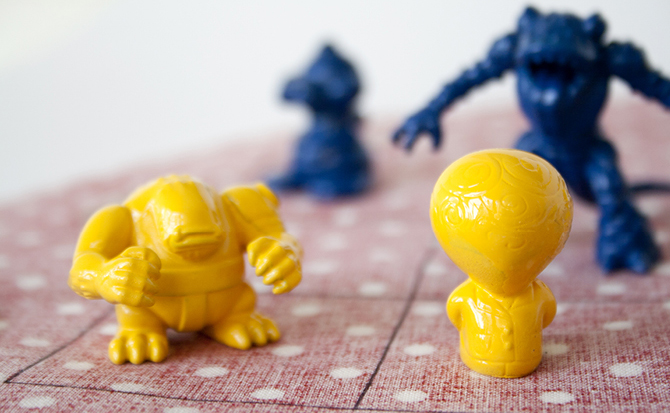 Now the game is ready for testing!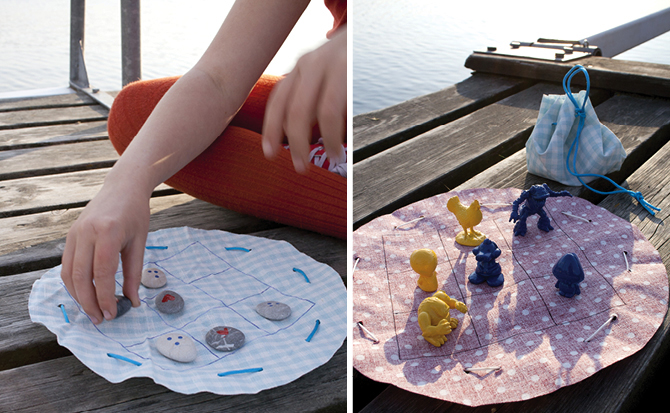 It feels a little early for the beach so the bridge will have to do for our first game. The rules are simple and you can find them here . Do I need to tell you who lost - big, as usual ...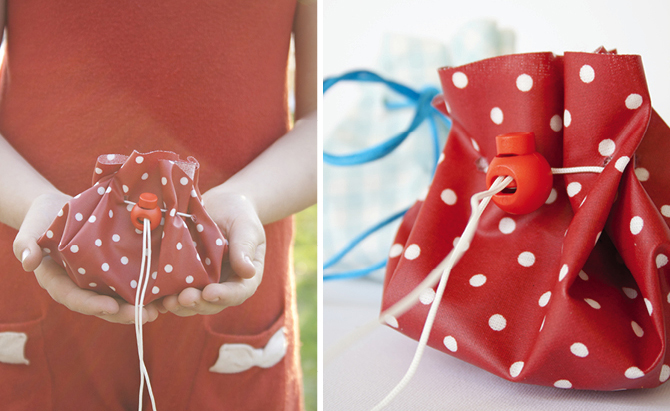 When we tired of the games we draw simply together game board with pieces safely stored inside the bag. We leave the dock and now yearn even more for summer.
Craft Company

Crafting together is fun. Here are simple fun crafts that do not require much knowledge, equipment or time. Crafts Company is comprised of Freya, who is 9 years old, and Freya's mother Karin, who is in his prime. Read more about us here.

-------------

Crafting together is fun. Here you find crafts That do note The require a lot of knowledge, equipment or time That both kids and parent will have great fun creating. We are Freya, 9 years old, and Freya's mom Karin who is in her prime and constantly Improving.

Copyright

Crafts Company cooperates with other blogs and media. You may borrow a few photos to your blog but always reveal the source, link to Pysselbolaget.se and keep our mark on the pictures. We do not allow use of the entire descriptions, linking instead to the blog. If you use our photos please send an email to us (at) crafts company (dot) se.

If you want to use our content for commercial purposes please contact us.

-------------

Crafts Company loves to Collaborate with other blogs and media. You are welcome to use one or two photos, but please always mention the source, link to Pysselbolaget.se and do not remove the watermarks from the pictures. We do not allow Unauthorized use of full tutorials / blog posts, link to the blog instead. If you are using a photo for your blog please notify us by e-mail us (at) crafts company (dot) com.

If you want to use any material commercially contact us prior to use.