For the most part, we try to use the things we have at home when we pysslar but sometimes it's fun to use a bit more expensive bought stuff. Today's crafting tips are more inviting than a tip. Let your little artists painting on real pro stuff sometimes! As you certainly noticed changes children's artistic expression soon as they grow and some things are so wonderful to keep long.
Today we have been using canvas prints on stretcher and hobby paint. Canvas is available in art supply stores, but also Claes Ohlson and Gird has variants that are excellent to use.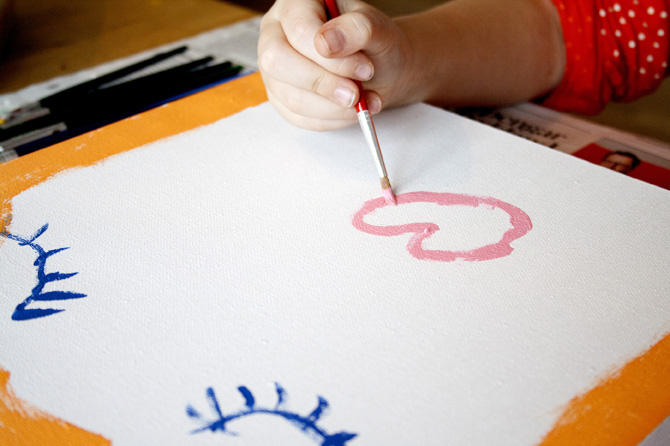 Today's instruction is: add up - but not in - and see what happens. Good Luck!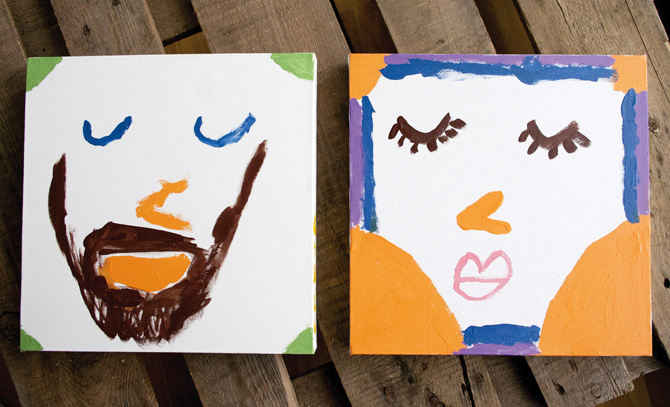 Craft Company

That tweaking is fun but it can sometimes cumbersome to figure out what to do. This page will Crafts Company regularly provide you with inspiring, fun and not too difficult puzzles. Crafts Company is comprised of Freya, who is 9 years old, and Freya's mother Karin, who is in his prime.

Many parents like to do crafts with theirchildren but They find it hard to know where to start. Our aim is to show fun and easy crafts for parents and kids That does not Require too much knowledge, equipment or time. We are Freya, 8 years old, and Freya's mum Karin.