För det mesta försöker vi använda saker vi har hemma när vi pysslar men ibland är det roligt att få använda lite dyrare inköpta grejer. Dagens pysseltips är mer en uppmaning än ett tips. Låt era små konstnärer måla på riktiga proffsgrejer ibland! Som ni säker märkt växlar barnens konstnärliga uttryck fort i takt med att de växer och vissa saker är så underbara att behålla länge.
Vi har idag använt canvasdukar på spännram och hobbyfärg. Canvasdukar finns i konstnärsaffärer, men även Claes Ohlson och Rusta har varianter som är utmärkta att använda.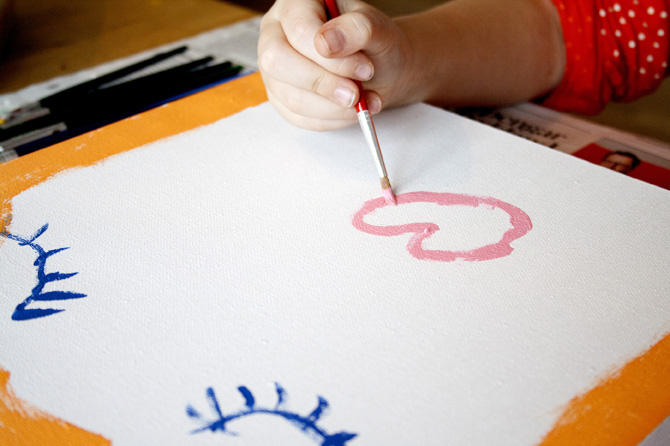 Dagens instruktioner lyder: lägg fram – men inte i – och se vad som händer. Lycka till!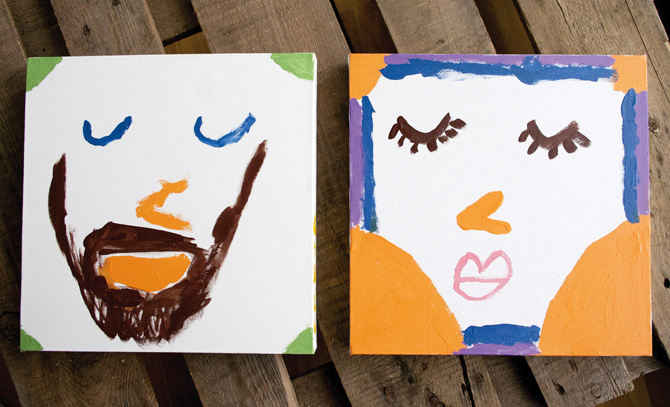 Pysselbolaget

Att pyssla är roligt men det kan ibland var bökigt att komma på vad man ska göra. På den här sidan kommer Pysselbolaget regelbundet förse er med inspirerande, roliga och inte allt för svåra pyssel. Pysselbolaget består av Freja, som är 9 år, och Frejas mamma Karin, som är i sina bästa år.

Many parents like to do crafts with their children but they find it hard to know where to start. Our aim is to show fun and easy crafts for parents and kids that doesn't require too much knowledge, equipment or time. We are Freja, 8 years old, and Frejas mom Karin.