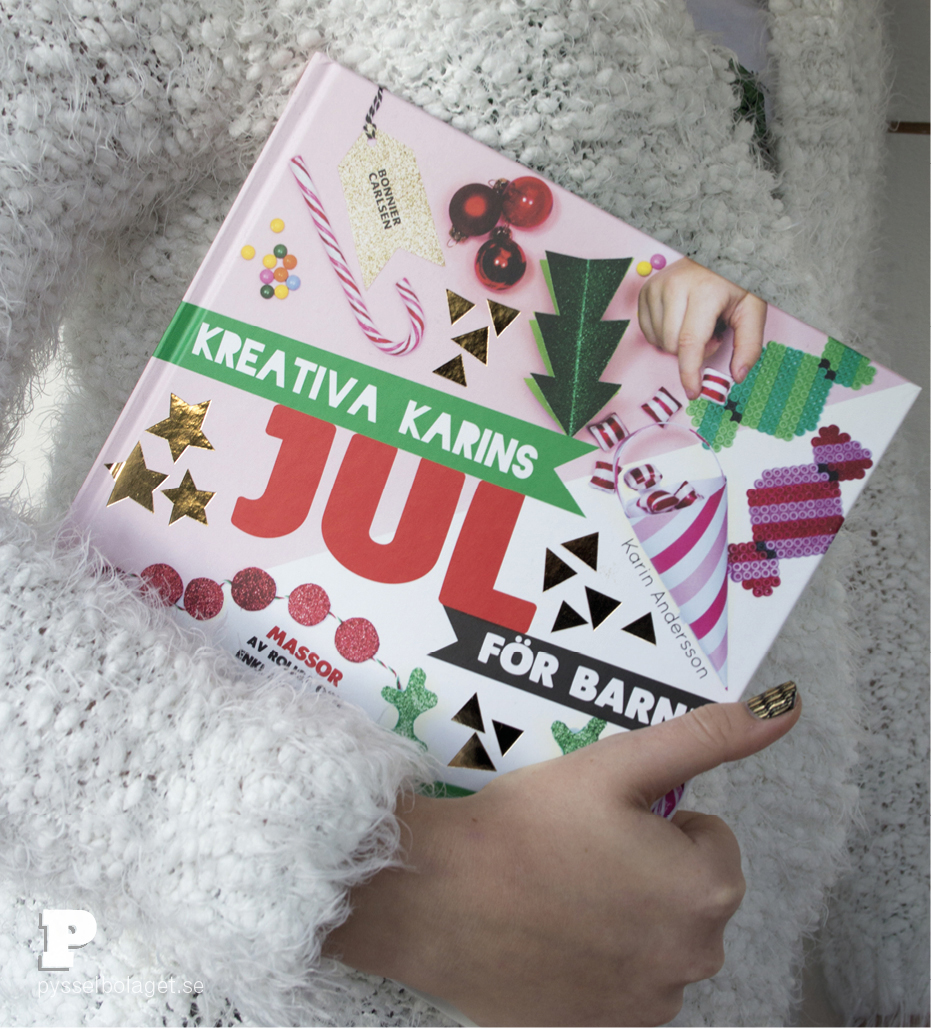 She has done it again – Creative Karin releases another book for crafty kids. This time it's about Christmas. The book is in Swedish but we decided to tell you about it anyhow!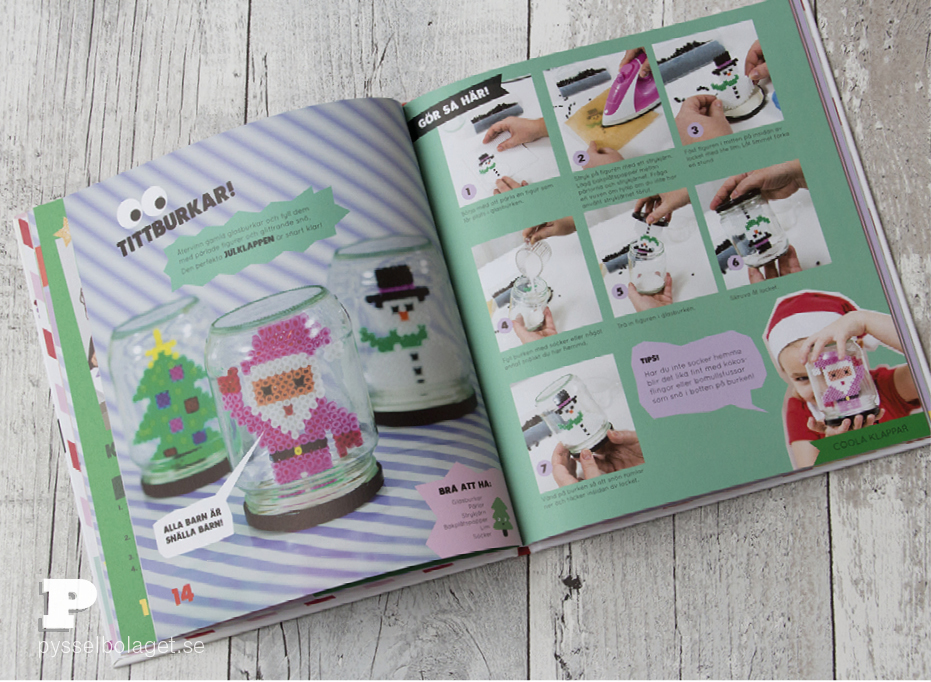 Christmas is a time when most crafters – experienced and inexperienced – take the time to sit down and create great things together. It is tradition in most homes, but if you're looking for traditional Christmas crafts you should probably look for another book. Karin's Christmas crafts are like no others! And I mean that in the best way.
Karin's book contains both sweet things to do and sweet things to eat – all in Karin's playful and colorful style. Make fun snow globes, sweet christmas cards and yummy meringues. The book contains tips on cool gift to make, fun wrappings to do and awesome christmas tree decorations. All projects one can make with things most of us have at home or can find in our lokal supermarket.
Karin has an ability to come up with fun and inspiring projects. They are surprising, inventive and very doable, experienced crafter or not. The book contains  44 pages packed with colorful and fun craft projects. A book suitable before Christmas and perfect as a Christmas gift.
The book is available in Swedish bookstores and online. You can follow Kreativa Karin on Instagram and through her new website. She will also appear as a guest on the Creative Collective Sweden's Christmas Calendar.