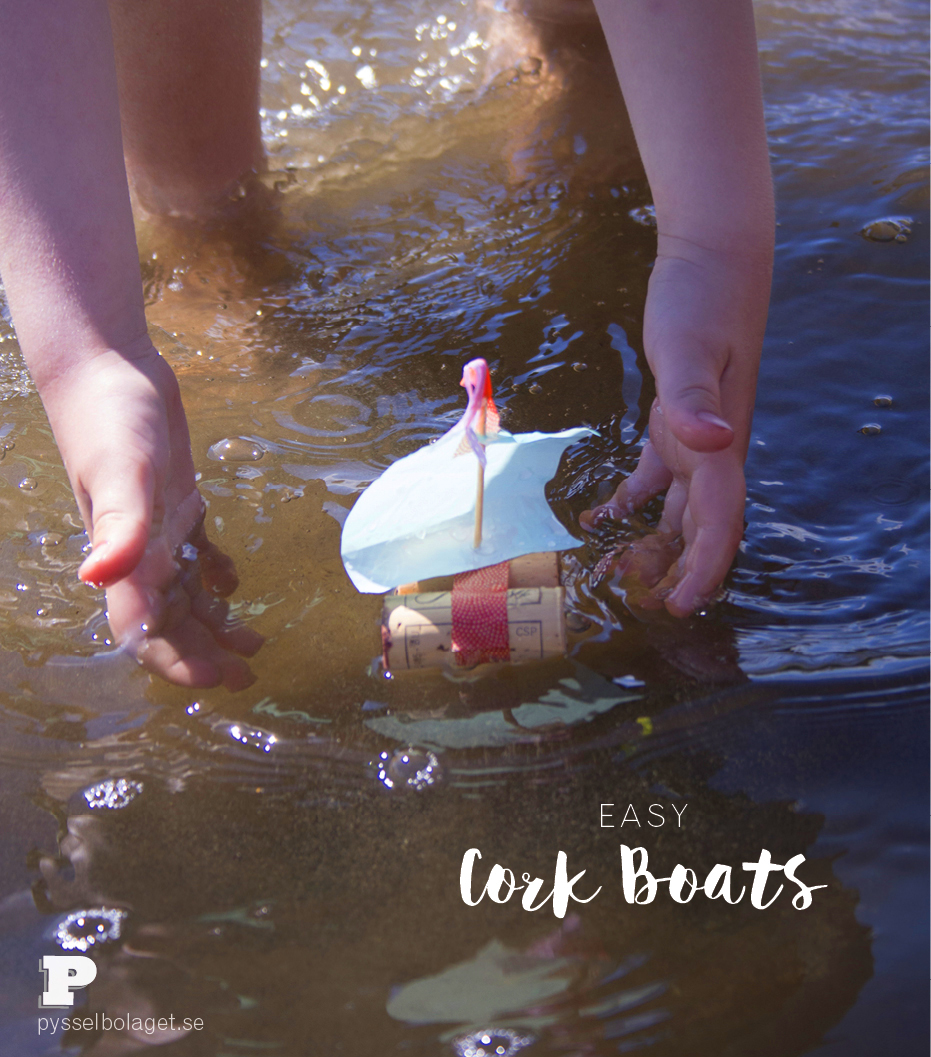 This past summer we finally got the opportunity to test amazing Red Ted Art's cork boats. They have been on our wish list of crafts to do for a long time. We had the best little helpers and we discovered that the boats were easy to make and very fun to play with! A perfect combo.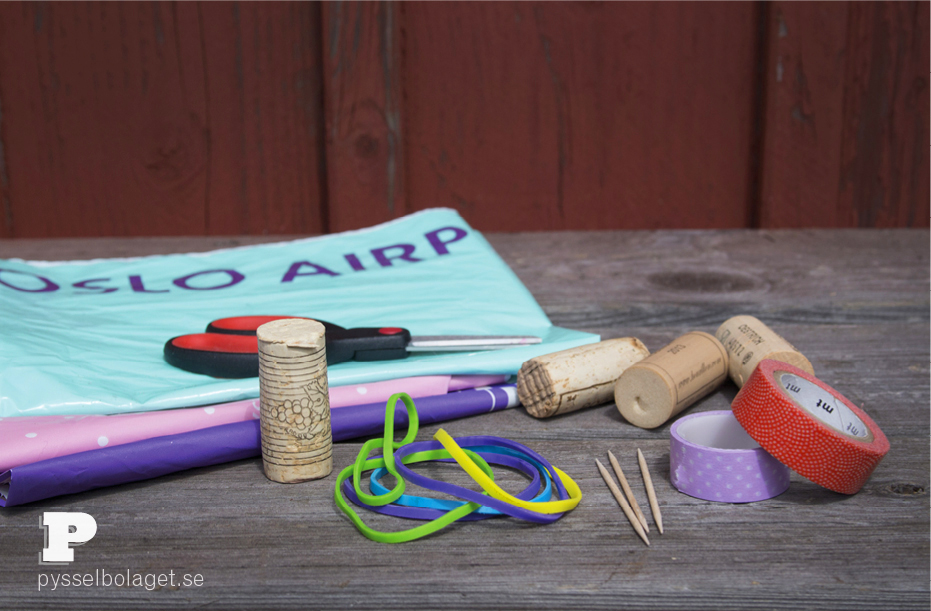 You need wine corks, rubber bands, toothpicks, plastic bags, scissors and colorful tape.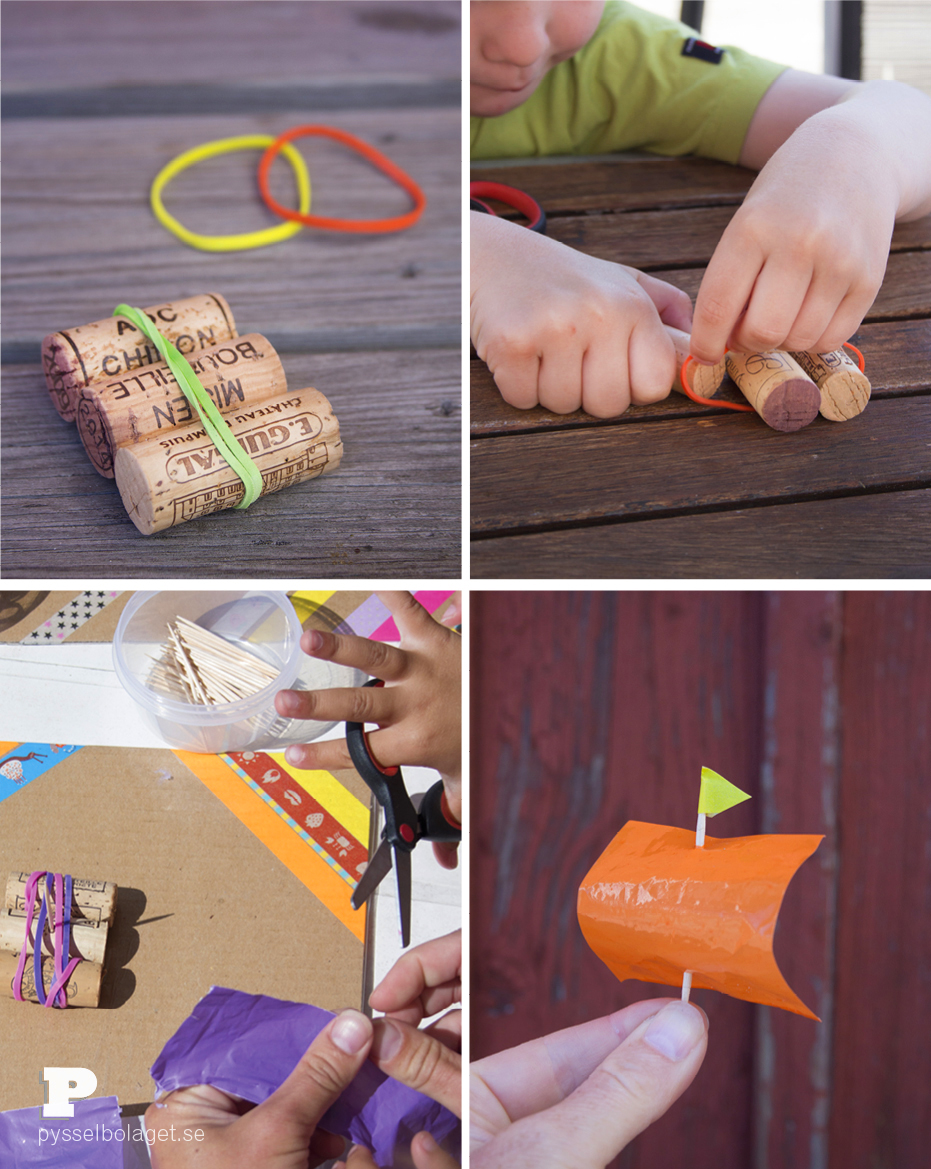 Each boat consists of three wine corks put together with rubber bands. Our little gang of crafters had some different opinions about how many rubber bands needed and we came to the conclusion that anything between 1-3 rubber band works fine. Each boat also gets a piece of a plastic bag for the sail. Carefully press the sail on the toothpick and finish with a flag of tape at the top.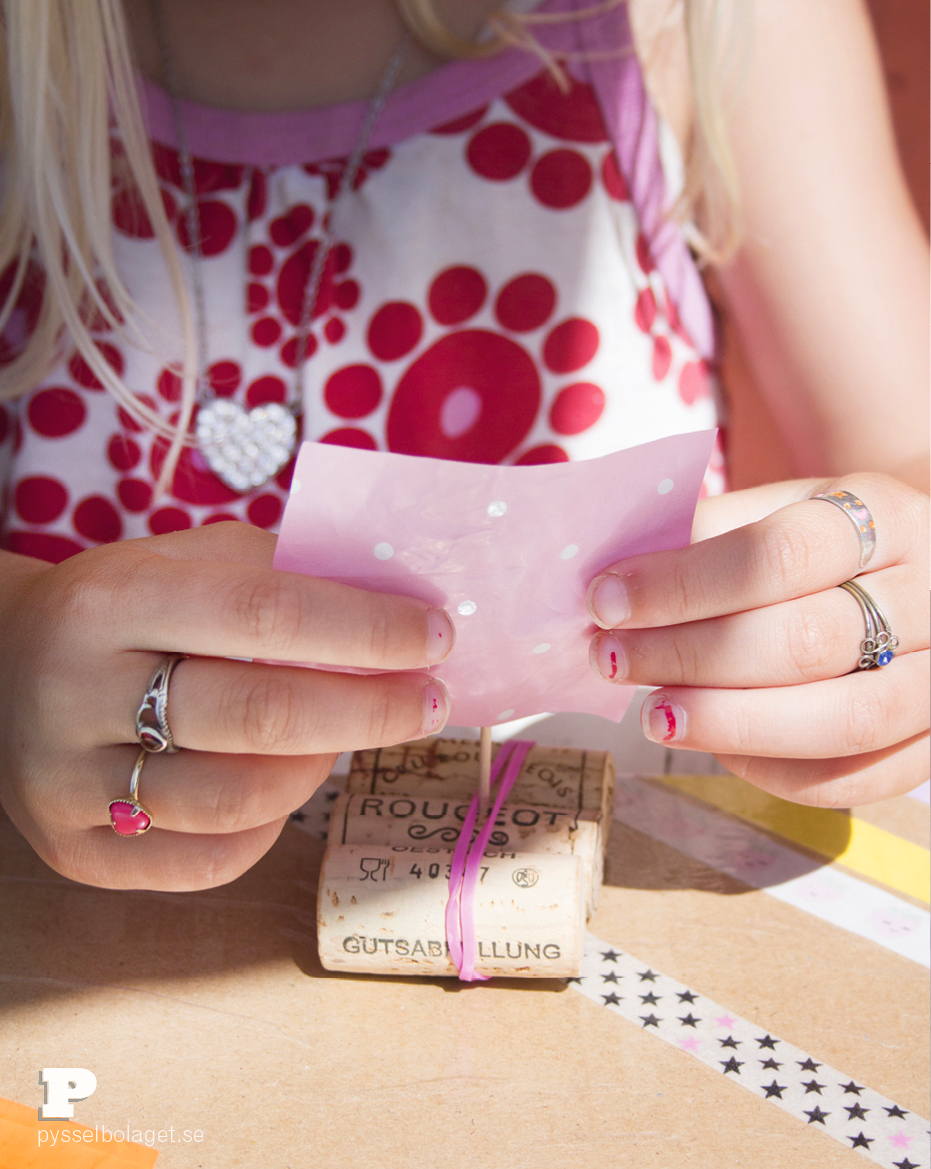 Pressing the sail and toothpicks into the cork can be a bit tricky, but it is not difficult.
Look how great they turned out! Thanks to the happy colored rubber bands from TGR and our colorful collection of plastic bags everyone could make a boat in their own favorite colors.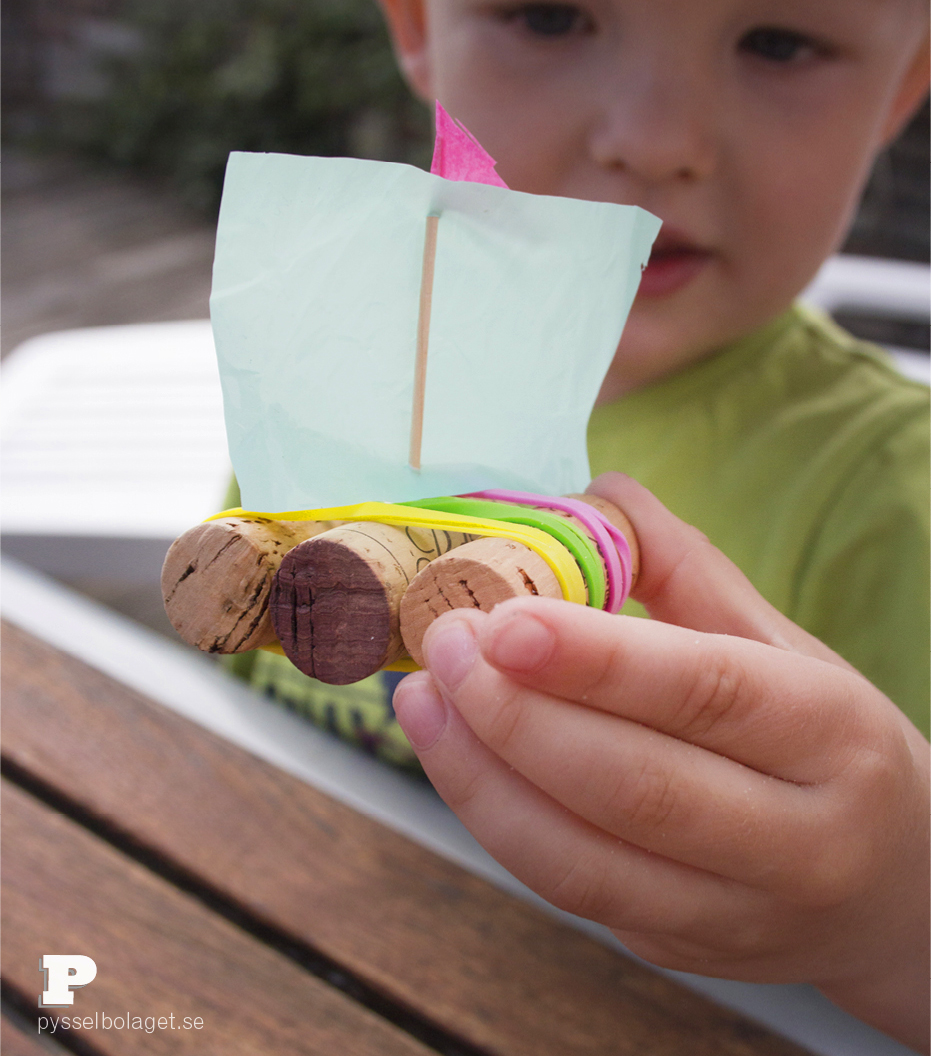 Do you think they float?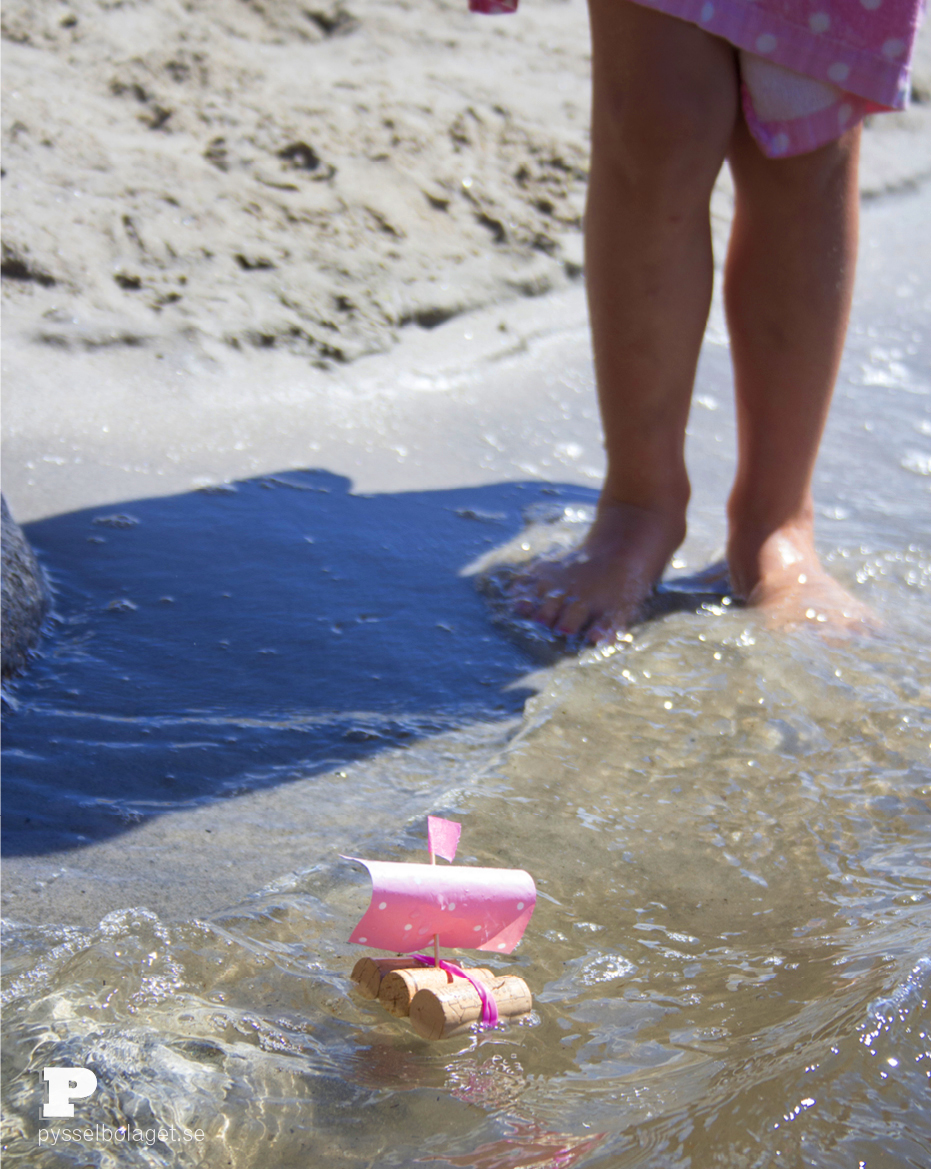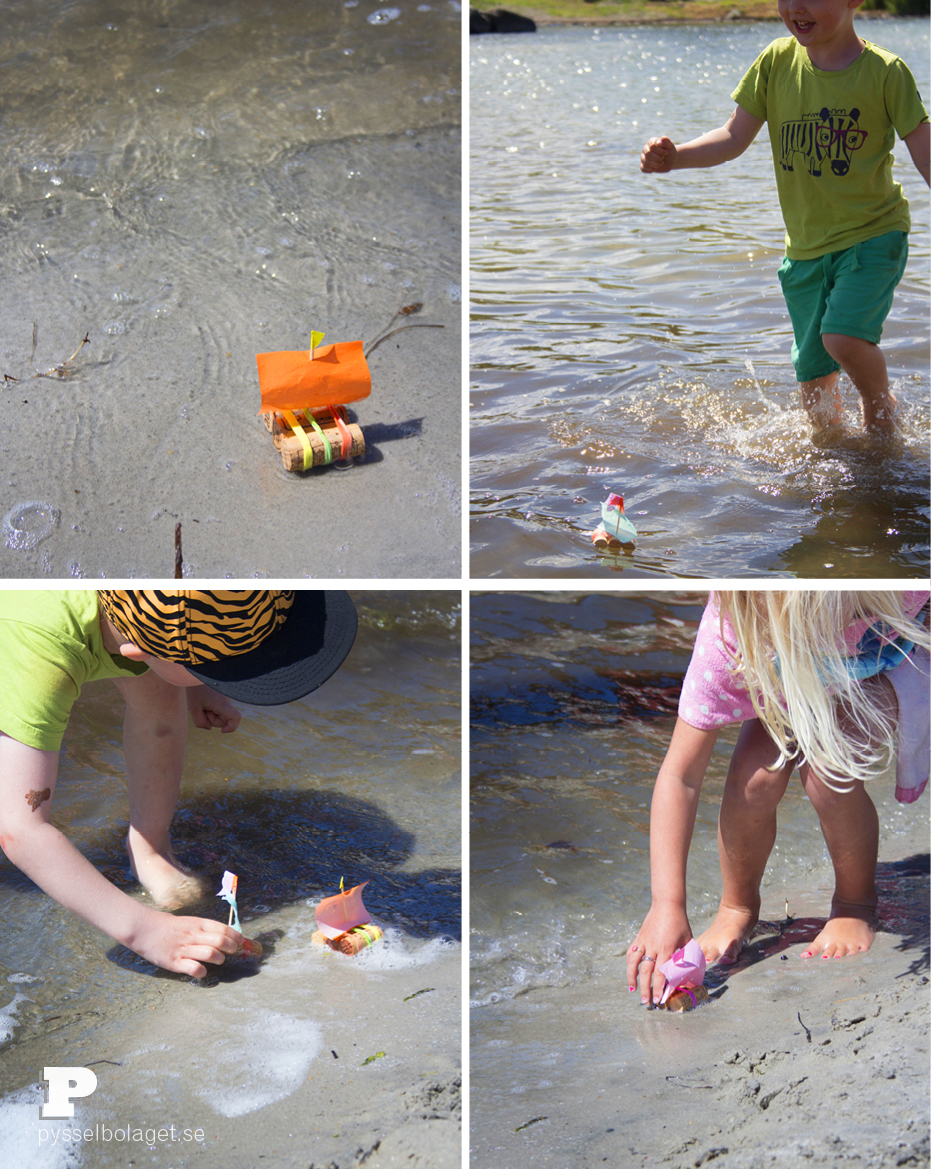 They do! Take good care of them and they keep for many days of play. Just make sure not to leave the boats on the beach when you go home. Rubber bands left in the sun dries and cracks after a few days and plastic is not good for our nature.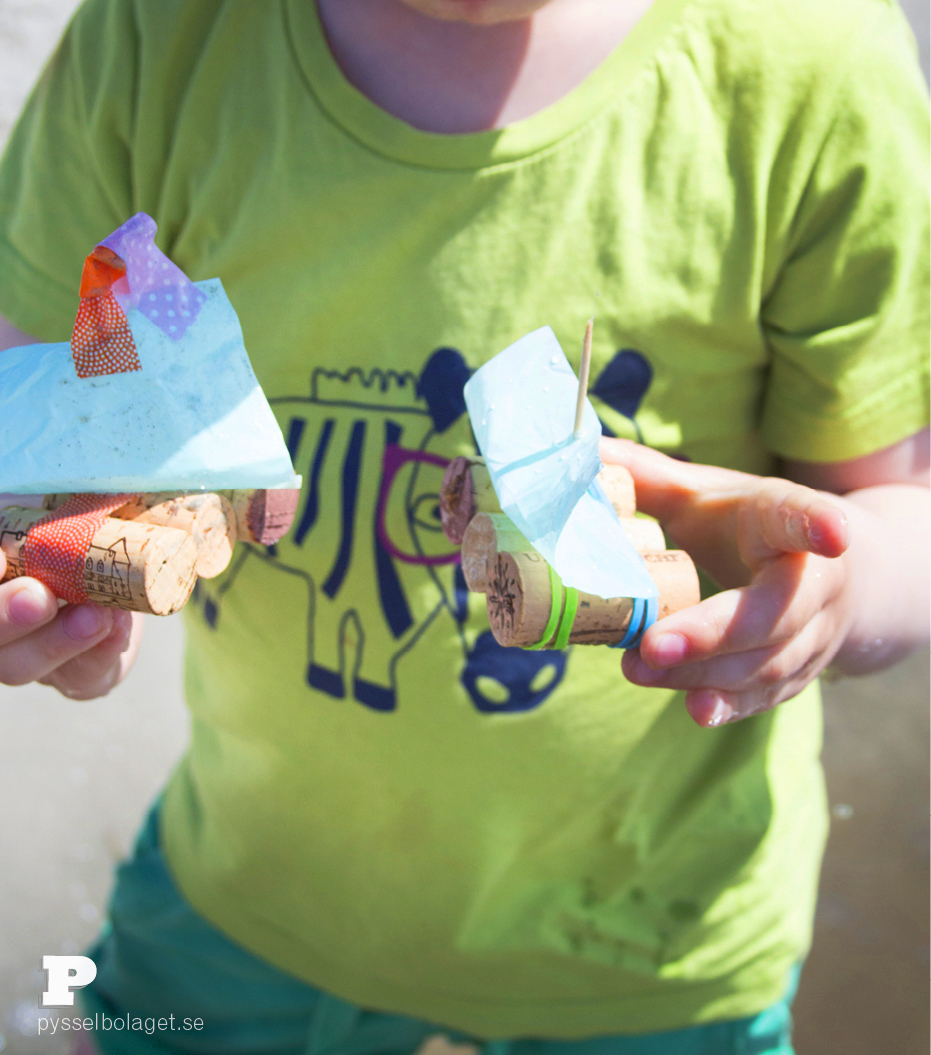 On redtedart.com you can find lots of fun crafts to do for and with children. We also reviewed  Maggie's book Red Ted Art, Cute and easy craft for kids earlier, more on that here.