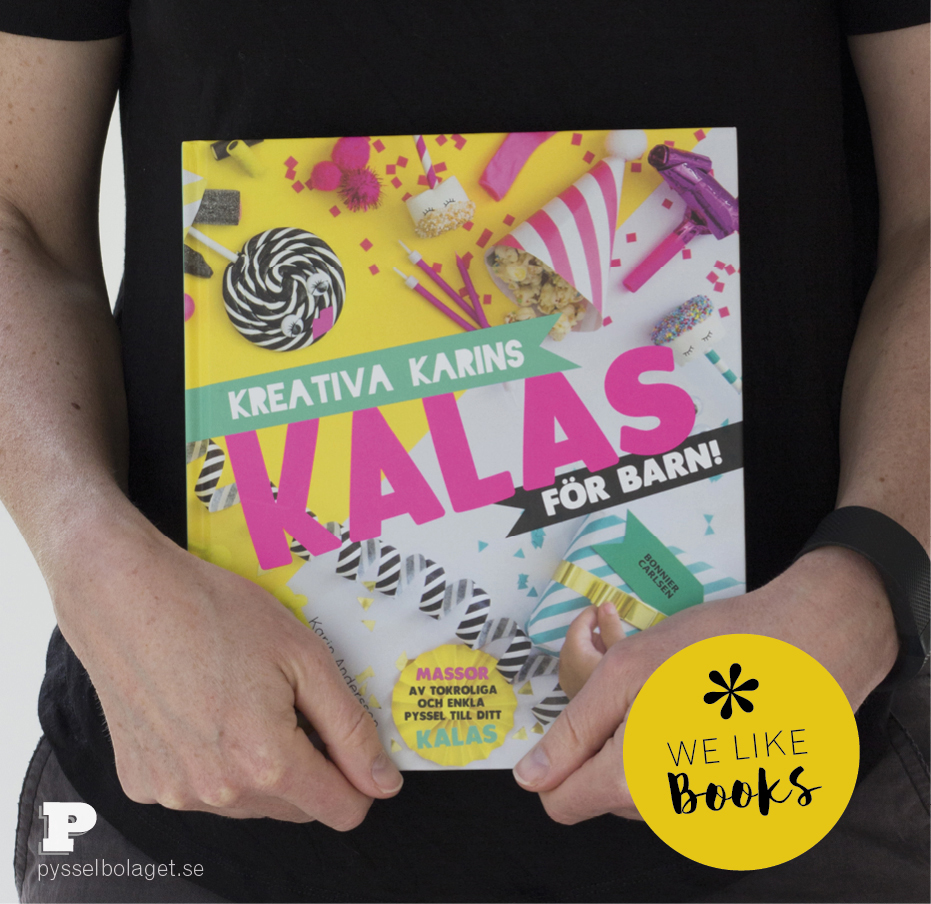 Today's book review is in Swedish, for now, and if you're into party crafts you've probably seen it. This amazing book is called Kreativa Karins kalas för barn; Creative Karin's party for children. Want to know more?
Everyone likes a party, right! But to organize a party can become an overwhelming project, and many of us feel a sort of anxiety creep up when approaching a festive day. Karin (what a great name!) Andersson has the solution: make it together! Let the kids be involved and make it easy – but fun.
The book contains lots of ideas as well as easy instructions. Just be inspired or use the step-by-step instructions for a variety of projects. Make invitations, fun gift wrapping, lovely hats and tasty snacks.
The projects vary in difficulty but it's not difficult to find easy things to make. If you don't believe me, put the book in the hands of your children, you will see. With the book "to make" a party as fun as "to have" a party.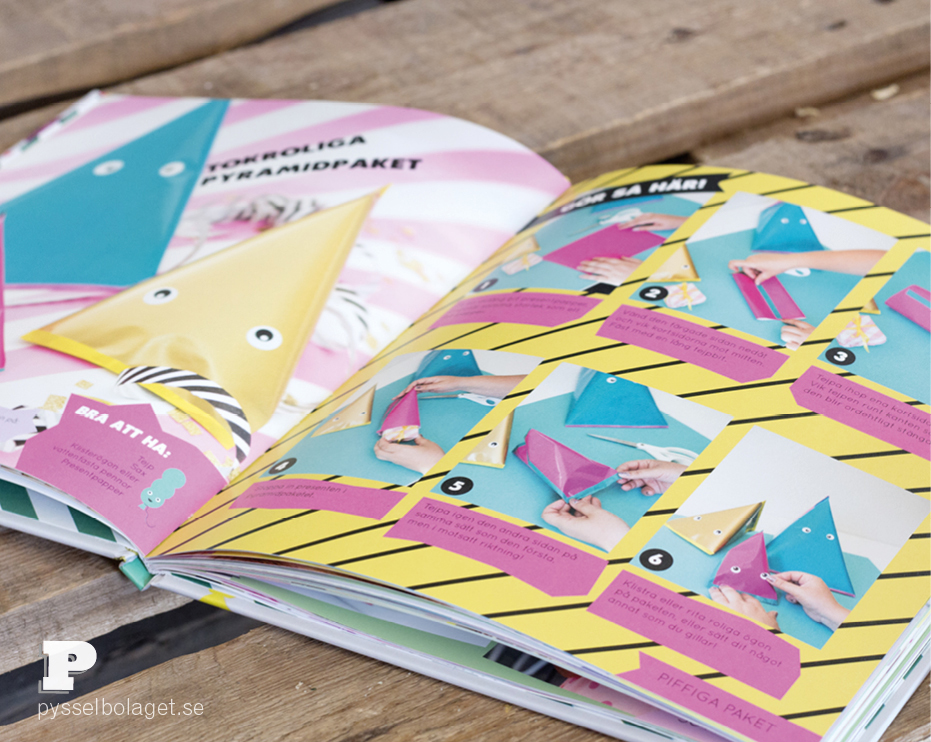 The book is 44 pages packed with party inspiration, craft projects and Karin best tricks. If you like color and celebration, the book is a dream. The pictures are beautiful, the design fun and colorful and the models are adorable. It makes you want to have more parties!
The book is available in bookstores and online bookstore. You can follow Kreativa Karin on Instagram and through her new website.