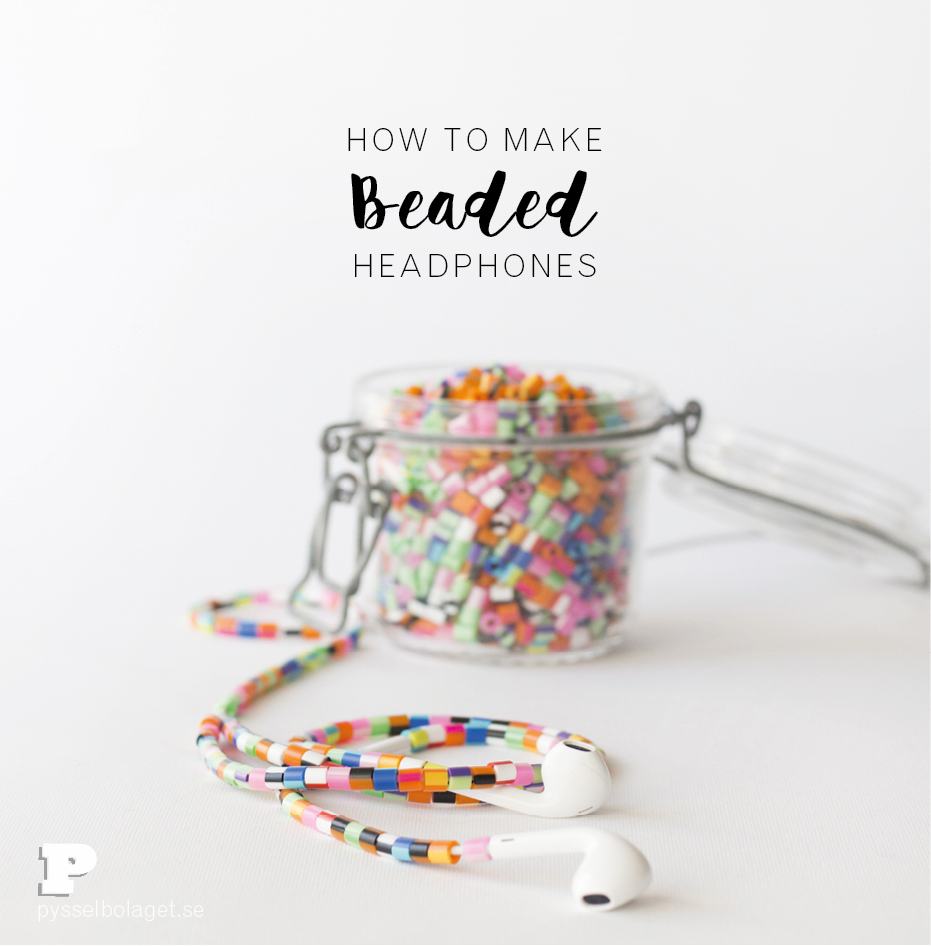 You have probably seen it before, but we'd like to show you again – how to make beaded headphones. We are in love with the striped beads that recently came on the market. The beaded headphones has many functions, it is easy to separate your headphones from others, and it prevents the cord from tangling. It's good looking too!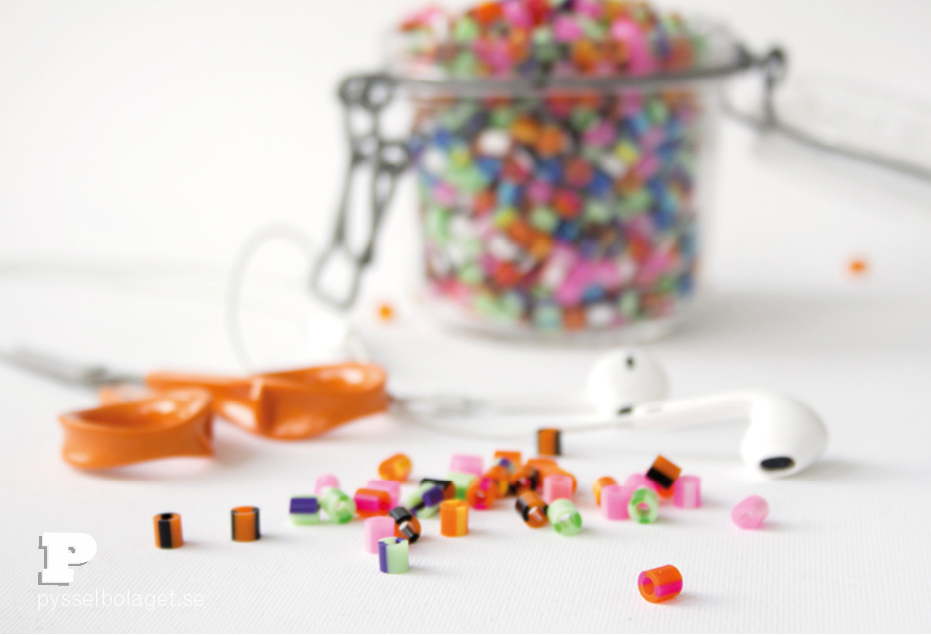 You need Hama beads and a small sharp scissors. You also need some patience.
Yes, you get sore fingers by cutting up the pearls, but it's worth it! I promise!