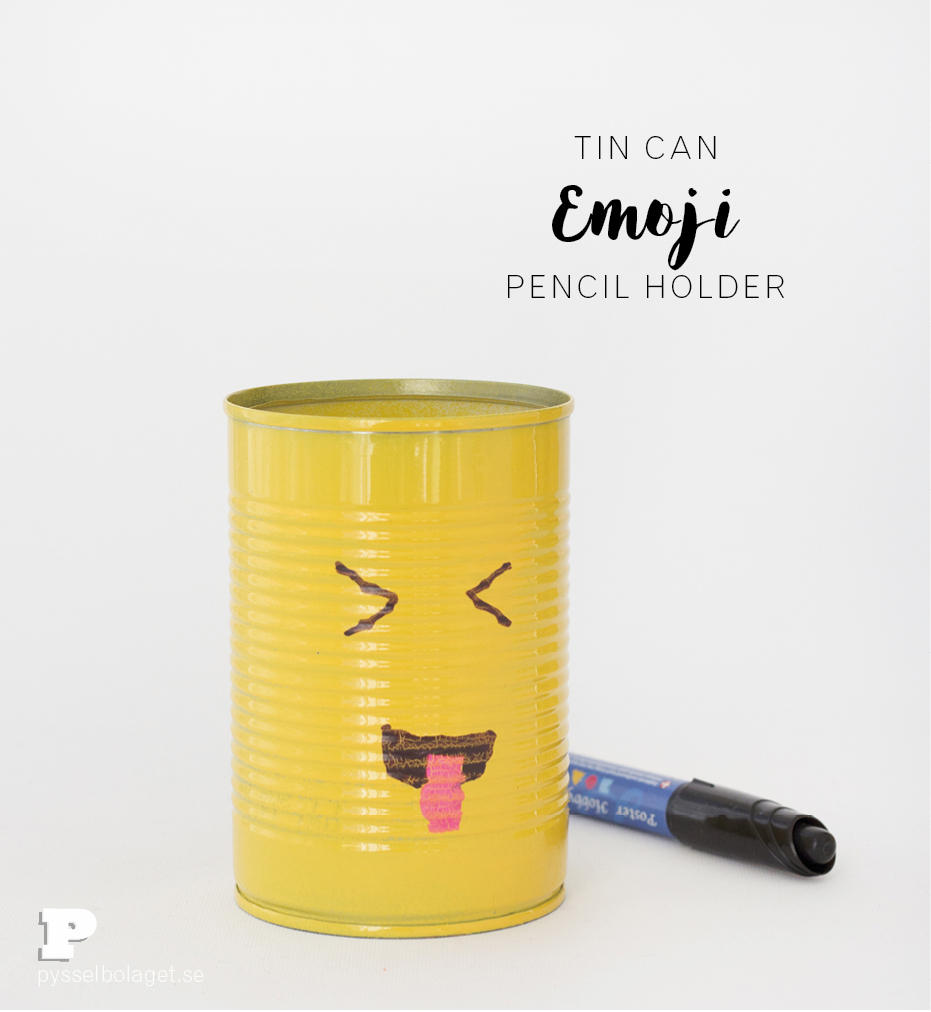 Tin cans are fun to craft with and can be turned into great organizers. Remove the labels, wash out the food residues and you have excellent pencil holders. Today we paint Emoji faces on painted tin cans.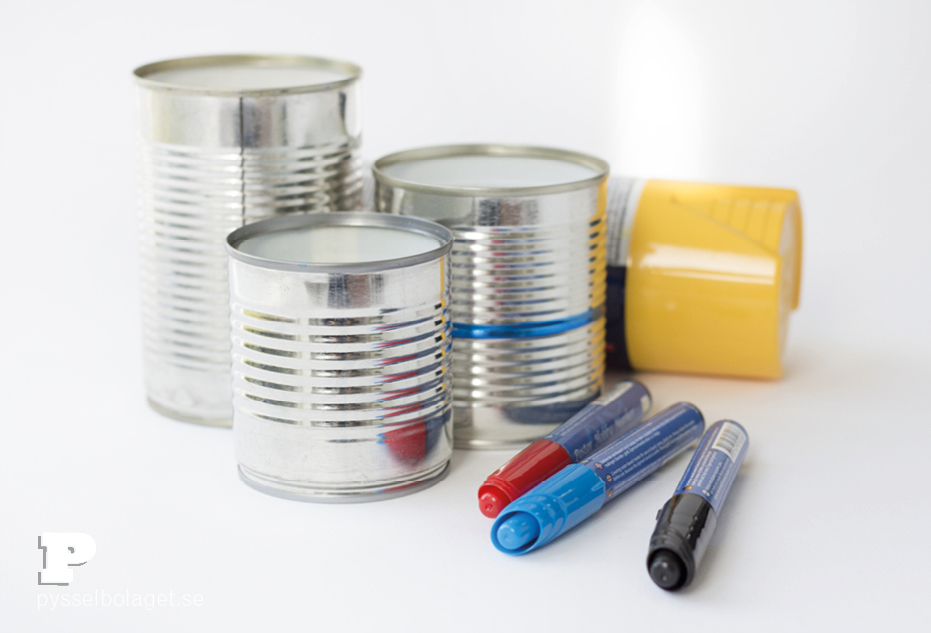 You need to washed and dry tin cans, yellow spray paint and waterproof markers.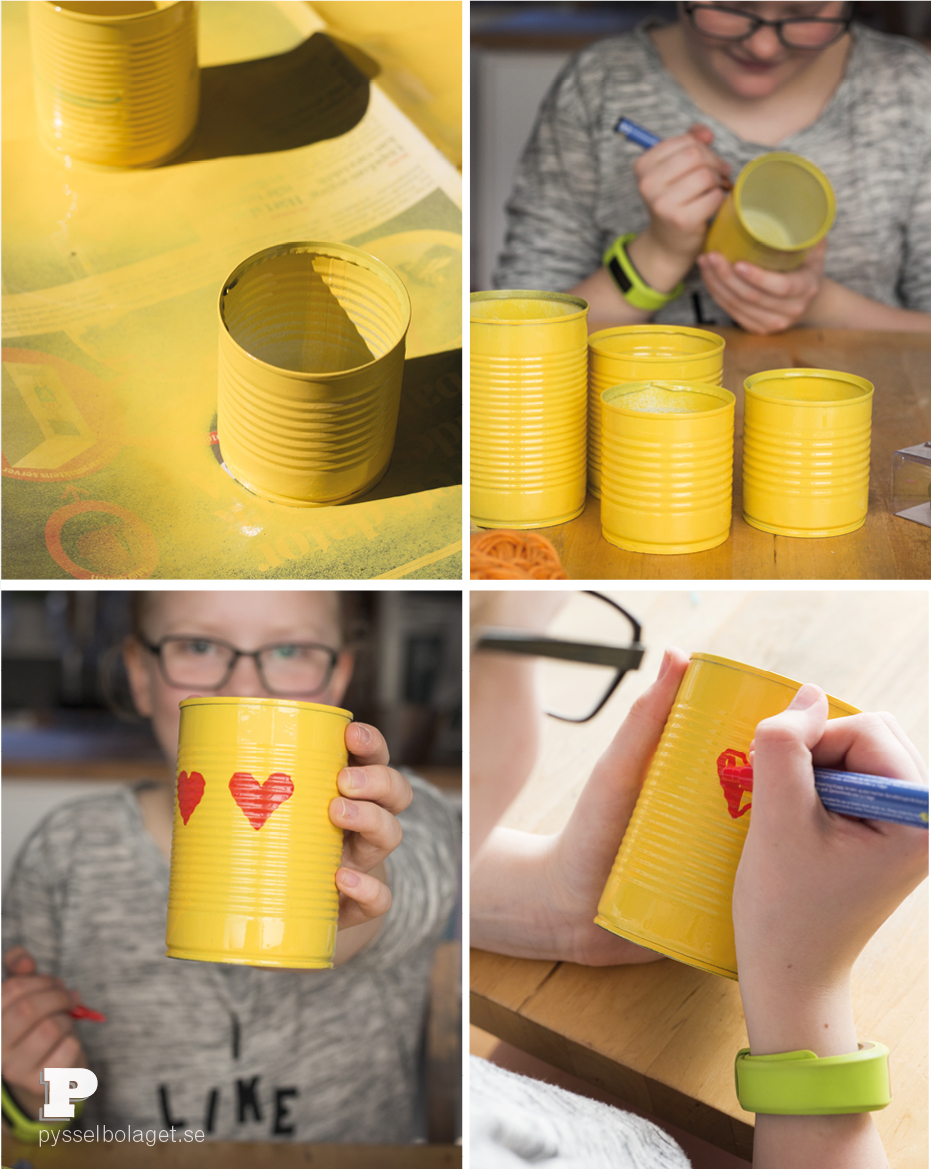 First, spray paint the cans. We use water-based spray paint if we get hold of it. Read more about spray paint and how we use it here. When the spray paint is dry, draw Emoji faces on the cans with waterproof markers.
Emojis are immensely popular, and not only amongst kids. The sweet and funny faces can brighten up anyone, don't you agree? Our pencil holders light up a boring desktop and keep track of pencils and scissors at the same time.