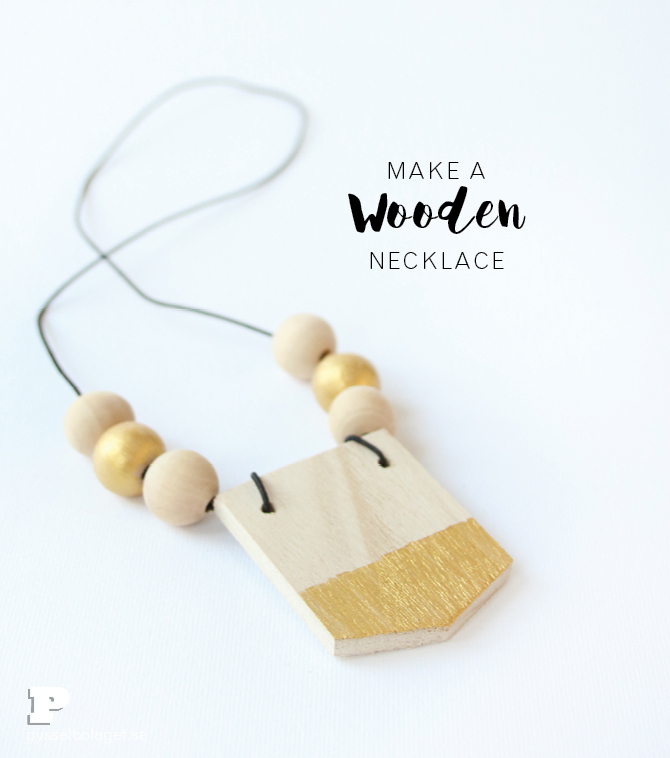 Today we are, for the first time, participating in the Monthly Makers creative challenge. Monthly Makers are twelve amazing bloggers who organizes creative challenges each month for everyone to participate in. This month Sandra from the blog Atilio is hosting the challenge and the theme is wood. Read more about Monthly Makers here, and then check out what we made!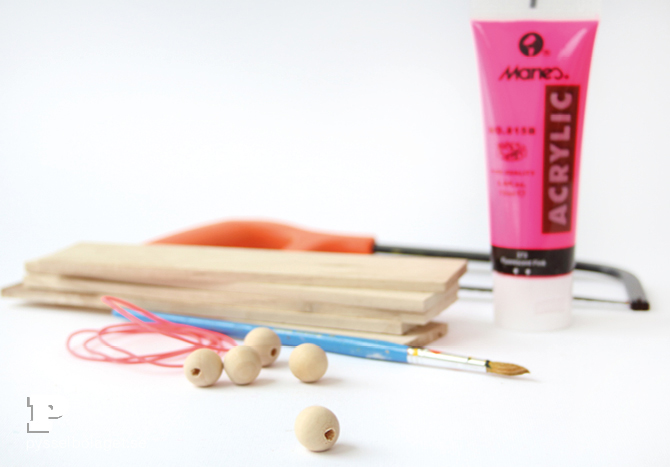 You need wooden strips, our are 4 x 0.5 cm, a saw, beads of wood or plastic, a cord or leather band, acrylic paint and a brush.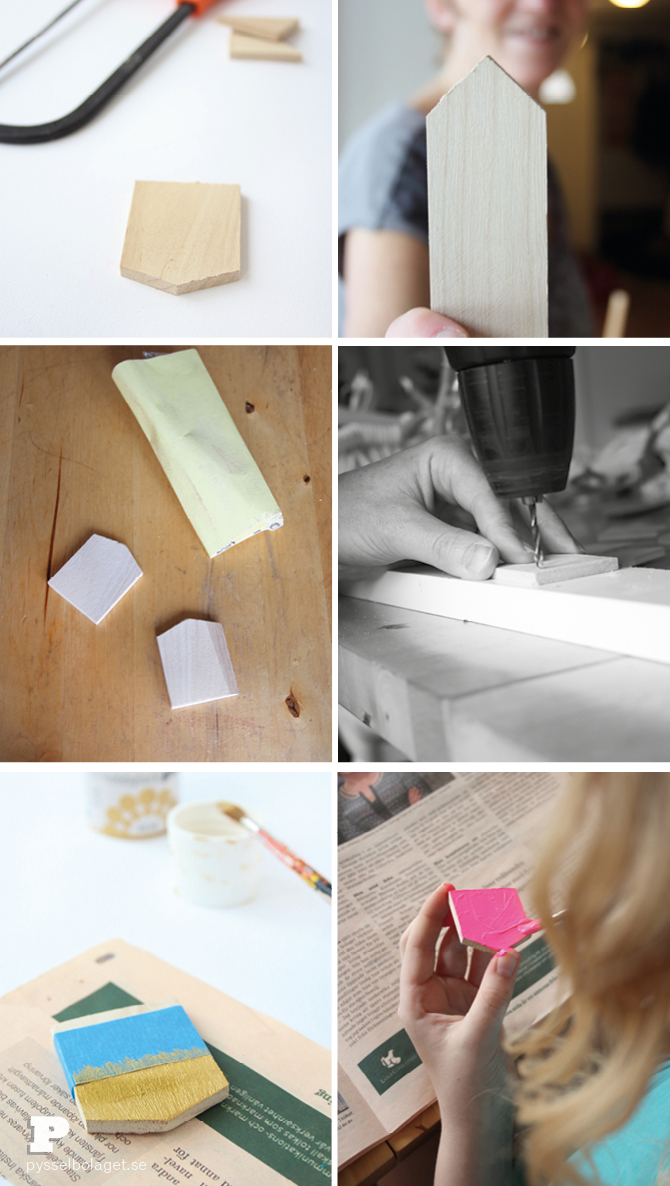 The core of ​Monthly Makers is to challenge yourself and make something you haven't made before. Wood is a material we've worked very little with and therefore it's extra fun to participate in this challange. The wooden strips we use was left over after a puzzle project we did several years ago.
First we sawed a pendant of the wood stripe. The edges needed a bit of sanding. Then we drilled holes for the cord.
The pendants were painted in different colors and patterns and left to dry.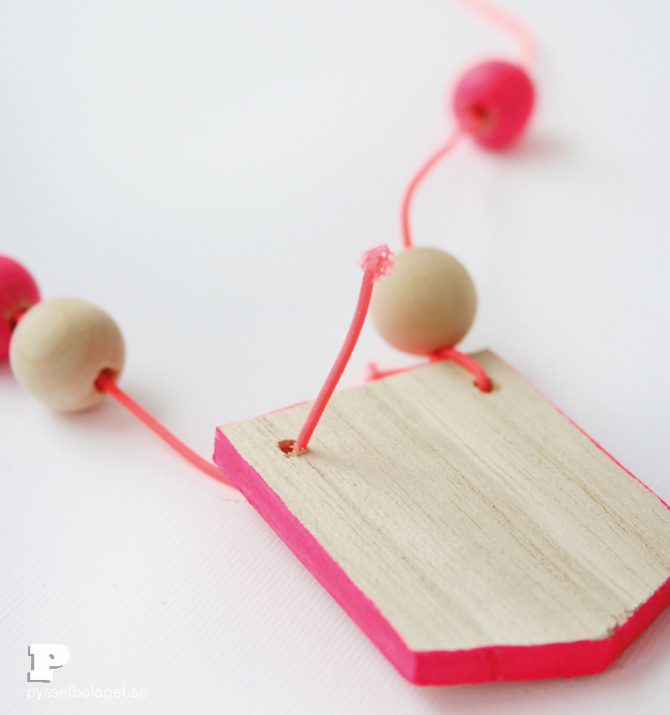 Last, we thread the pearls and the pendant on the cord and tied the endings together. Done!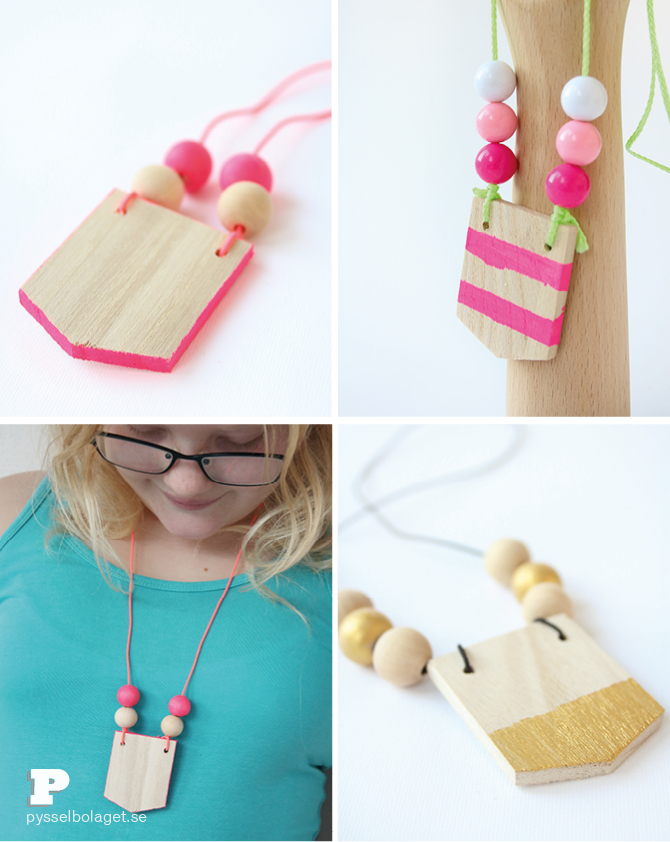 Thanks Monthly Makers of the challenge and the inspiration! We will definitely be back for another challenge!