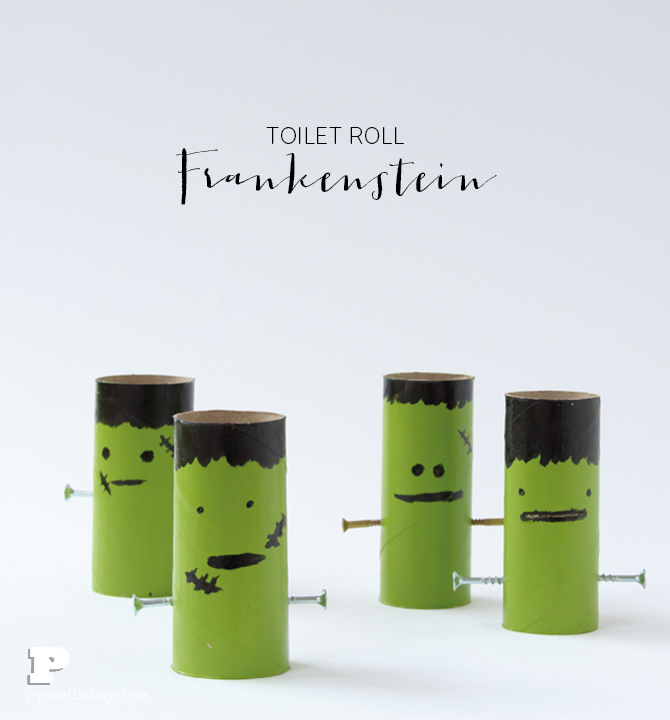 Halloween is around the corner and maybe you've already started the celebrations. We want to show you one last Halloween craft this year, an easy craft in a material you may already have at home. Bring out the toilet rolls and color and craft with us!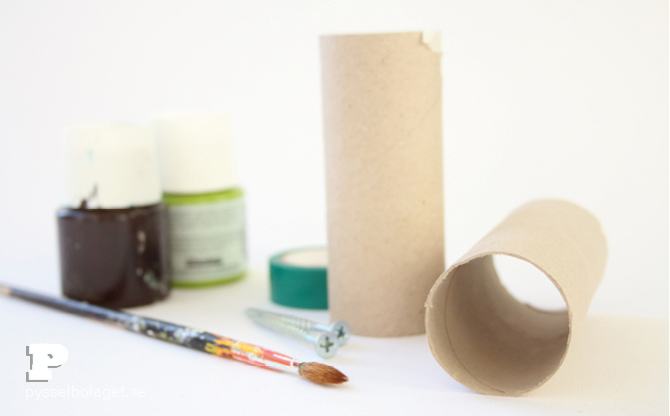 You need toilet rolls, hobby paint, a brush, long screws and tape.
Paint the toilet rolls green. Then paint the hair and faces with black paint.
Frankenstein is supposed to have a bolt through his neck. We use long screws, and carefully screw them into the toilet roll. Tape the screws together on the inside of the tp roll to make them sit properly.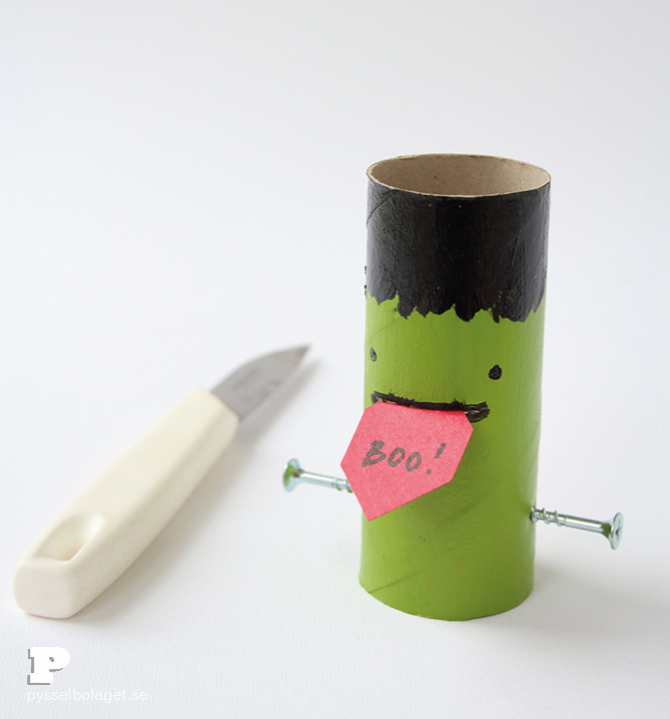 Mr. Frankenstein is done, but we want to take our little monsters a step further. By carefully cutting up the mouth with a sharp knife frightful Mr Frank can leave messages or carry a place card.
Our monsters are done and they have spread themselves in the house! We are ready for a frightful feast.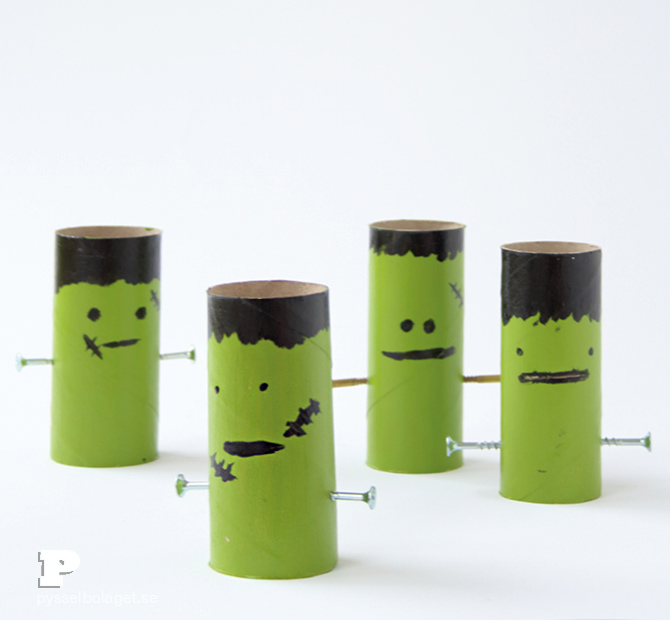 Have a great Halloween!