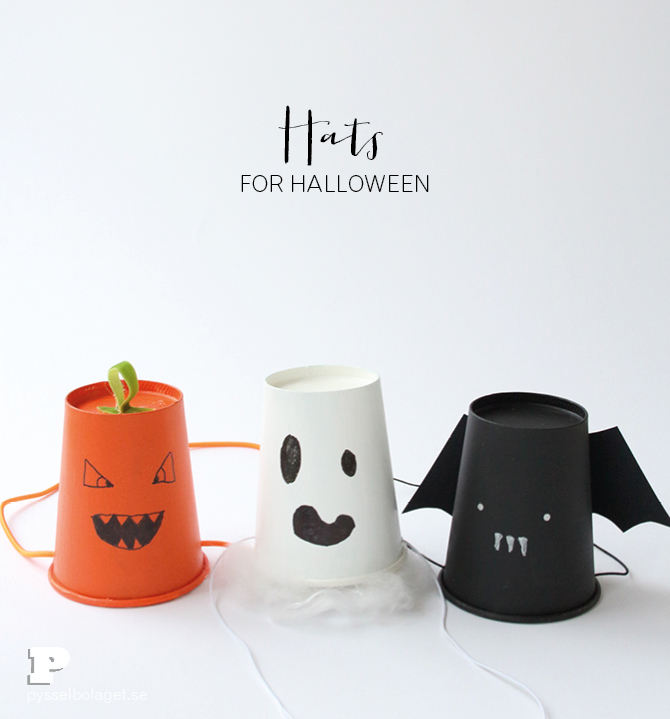 Dressing up for Halloween is fun. Today we make easy hats to wear for the occation. Can you see what they are made of?
You need acrylic paint, brush, scissors, rubber thread and – paper cups! We have also used black paper, cotton wool and a small piece of green ribbon to decorate with.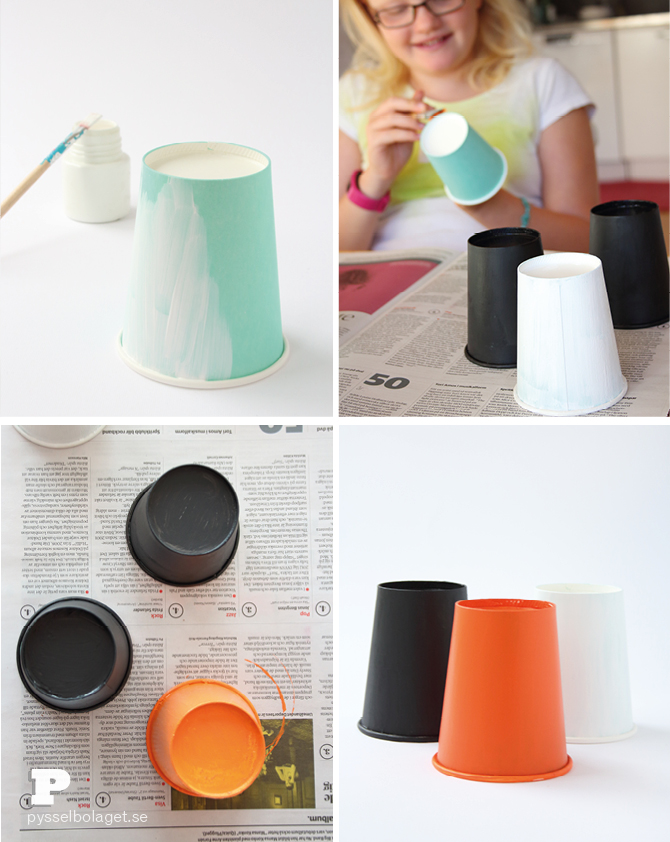 Paint the cups with acrylic paint and let them dry.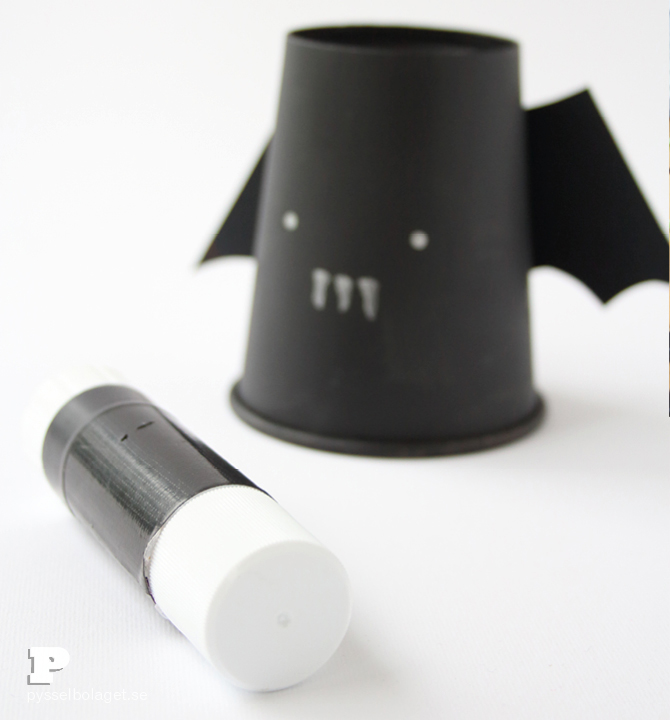 Now it's time to decorate the cups.
I'll let the photos speak for themselves!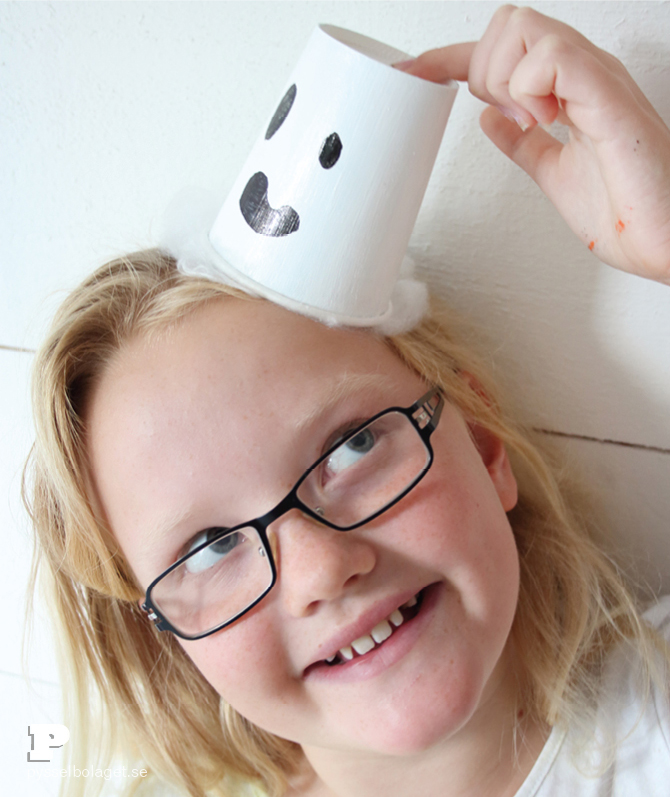 Freja paste cotton wool at the bottom of the ghost to make it to look like it's floating.
Make a small hole in each side of the cup and tie on a rubber thread.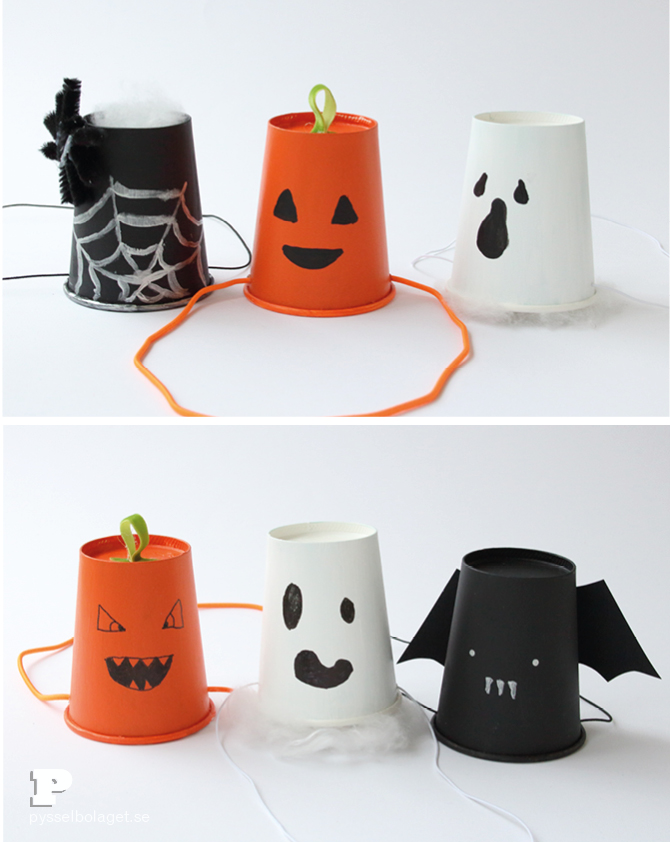 The motifs can be varied. Maybe you'll make a black cat, a skull or a witch!
Enjoy!