Simple crafts are often the best. Today we like to show you binoculars made out of toilet rolls that we made during our holiday. We previously made a pair of binoculars, you can find that post here. TP Roll Binoculars are both fun to make and fun to play with. And they are cool, don't you think!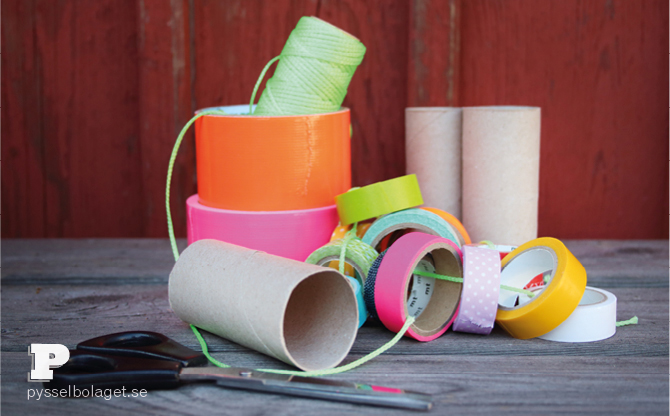 We have used toilet rolls, washi tape, duct tape, scissors and a piece of string.
Piece the rolls together to a pair. Then decorating them with tape.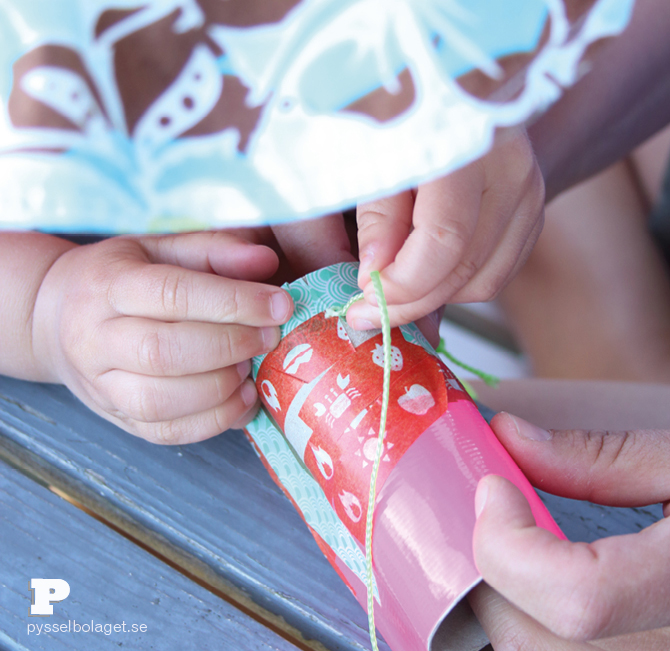 Once the decoration is done it's time to make holes for the string. The holes are can easily be made with the tip of a sharp scissors. Thread in the string into the holes and tie a secure knot.
Little miss F has finished her binoculars! The binoculars can be varied endlessly. Cover them in fabric, aluminum foil or images from glossy magazines. More binocular inspiration can be found in our posts here!