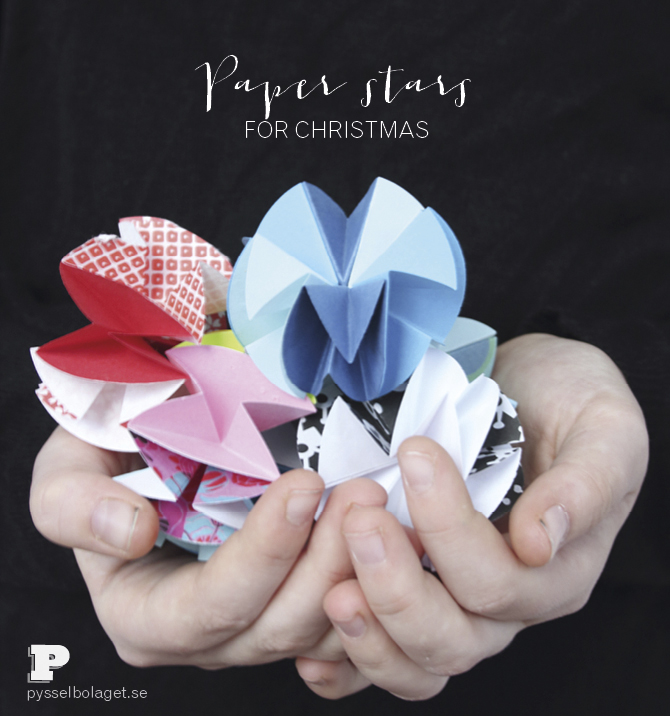 Two years ago Pyselbolaget and Helena from Craft & Creativity showed you how to fold an easy origami star for Christmas. It's still one of our most popular posts. We think you like to fold the stars, and we now have more stars for you to make for Christmas. We show a simple version here and Helena has a little more complicated star on Craft & Creativity today.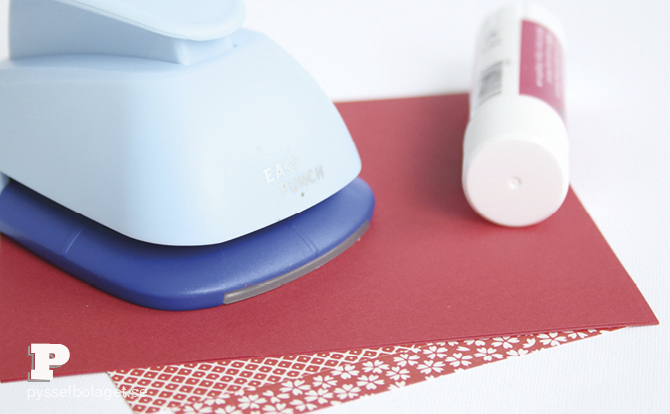 You need nice paper, a hole punch or scissors and glue sticks. 
1. Start by punching or cutting out circles. To each star needed 6 circles and they need to be equal in size.
2. First fold the circle in half vertically. Unfold and fold the circle in half horizontally. Unfold.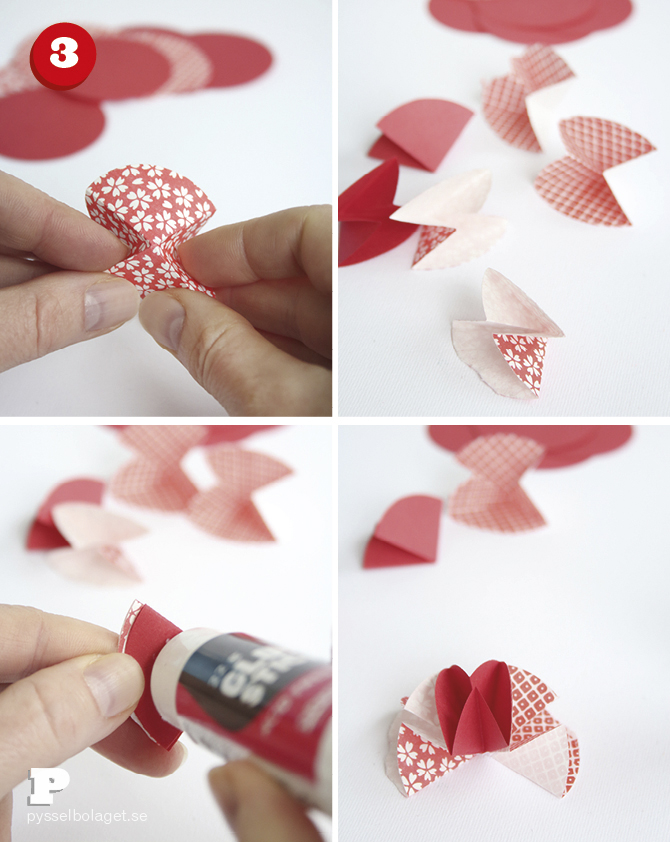 3. Hold the circle so that the fold forms an x and gently fold the sides into the center of the circle. Do the same with all six circles. Finally paste the folded circles together as shown on the picture.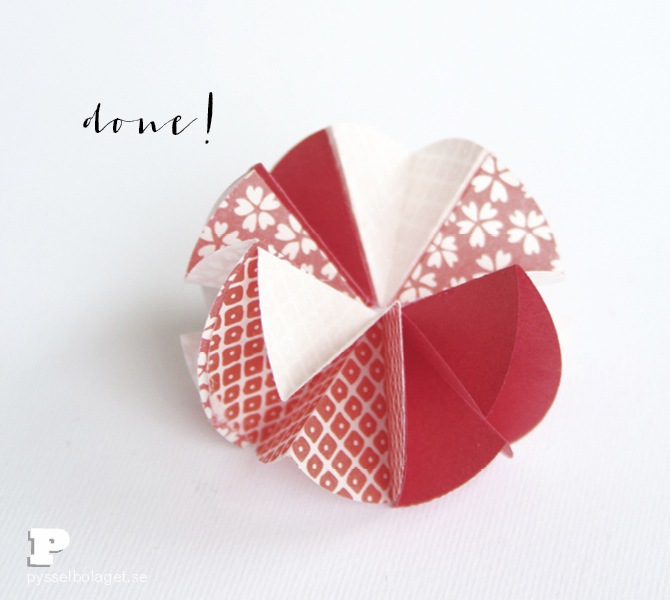 Done! We found a tutorial for this little sweetheart on the blog NotableNest, were you can find lots of pretty varieties. If you crave a more advanced star we think you should visit Craft & Creativity, Helena is also folding stars today.