We continue to show smart and simple solutions for kids rooms. This time we paint a wall with magnetic paint and create a colorful surface for pictures and drawings.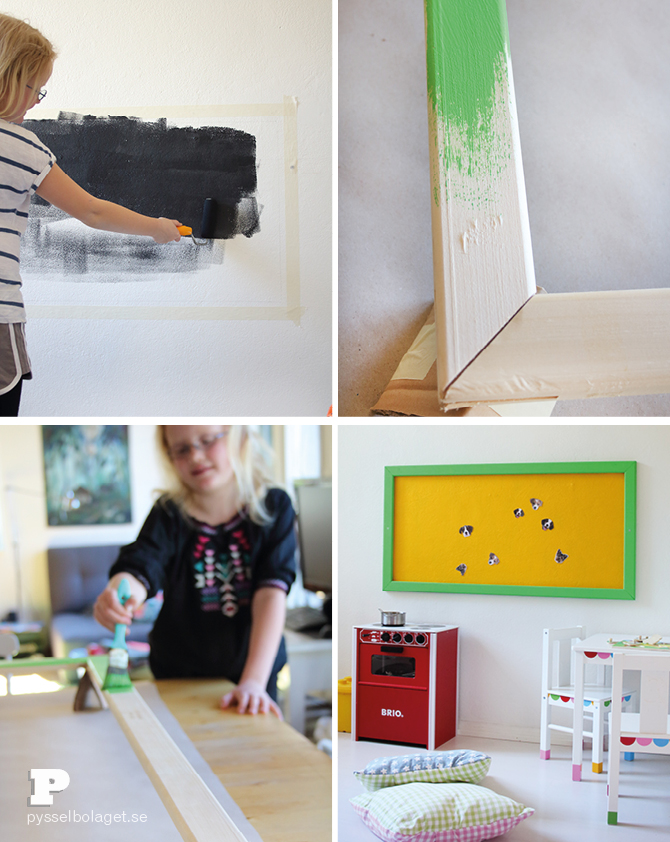 Magnetic paint is available in paint and hardware store. It is heavy, both to carry home and to work with, it contains magnetic ingredients that make the color magnetic. There are a few things you need to think about when working with magnetic paint, the first is to stir the paint thoroughly, and stir several times while you paint. The magnetic ingredients falls quickly to the bottom of the paint jar.
Another thing that is important is to paint many layers and in different directions, vertically and horizontally alternately. Even if you paint many times the surface will not be as magnetic as a magnetic board, but it is enough to make it fun.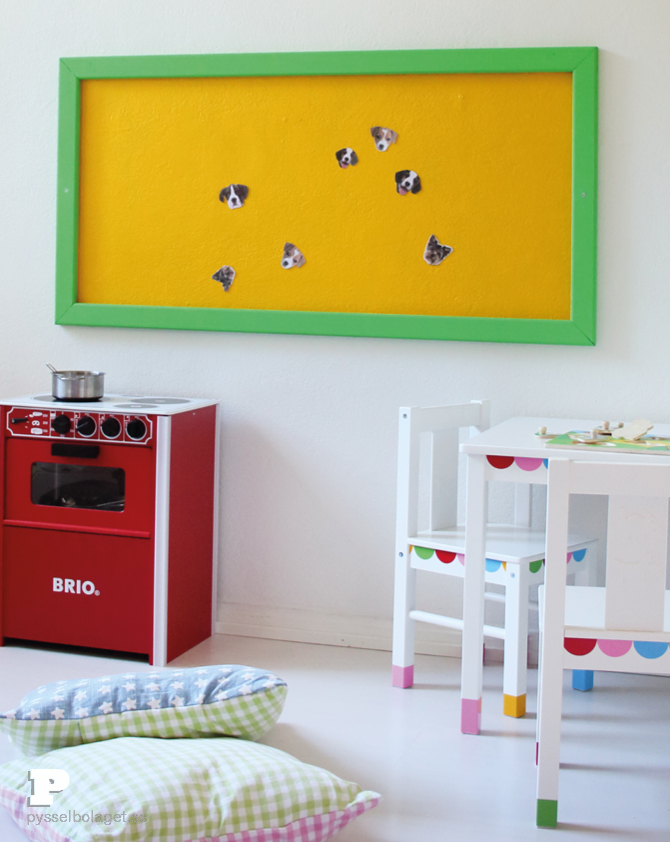 When the magnetic paint has dried we cover it with a thin yellow paint. We also had a tenter at our disposal, it gets painted green and the magnetic wall is done.