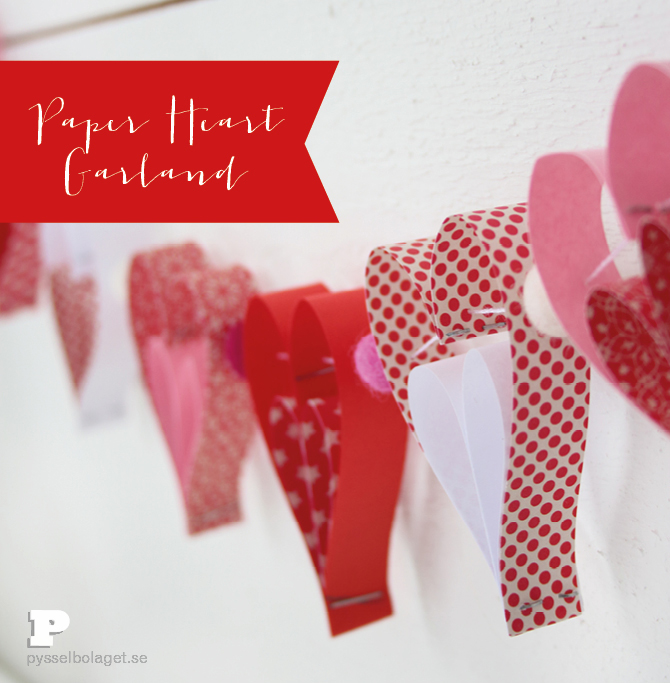 Last Christmas we made a very appreciated garland of paper hearts. When Ann Martin at allthingspaper.net posted our garland on her Facebook page last week, we realized it's also perfect for Valentine 's Day. Today we make a new version of our christmas garland.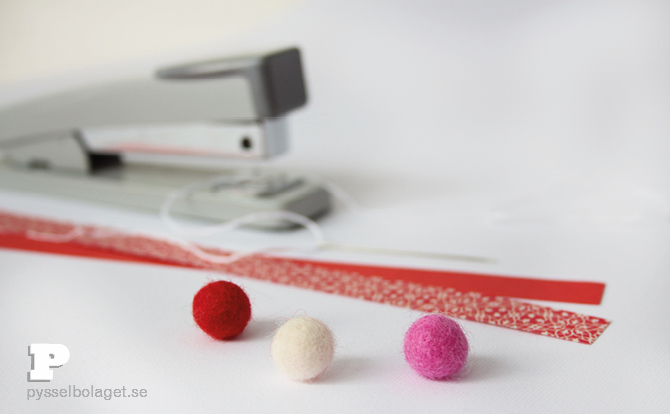 You need paper strips, either the readymade sort for braided stars or stripes you cut yourself. You also need a stapler, wool beads or regular beads and needle and thread.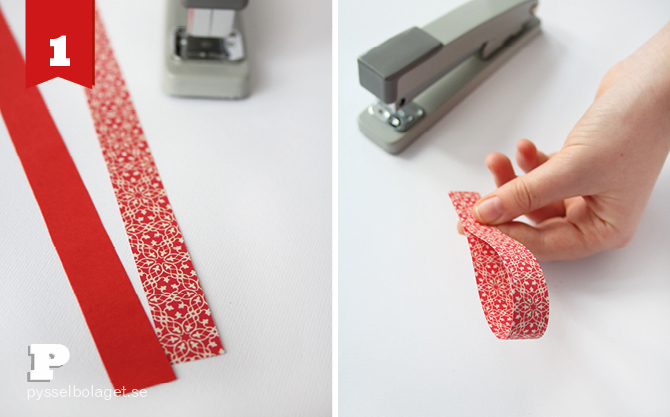 1. For every heart you need two strips of paper, ours are 21×1,5 cm. Fold the first strip in the middle.
2. Staple the strip in the folded end and put it aside. Take the next strip and fold it in half also.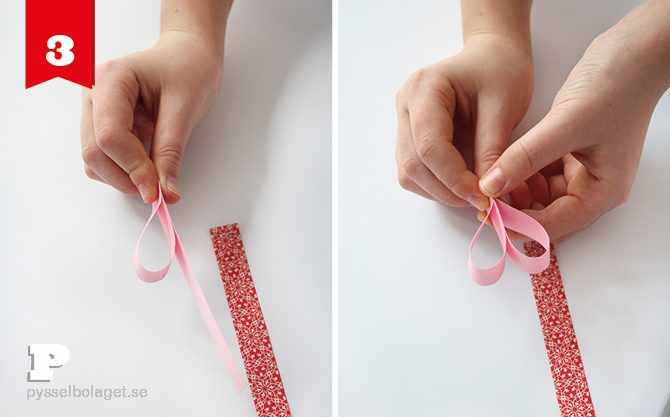 3. Then bend the first end to the fold like in the picture, and then the other. You have now made a heart.
4. Before you staple the heart you need to add the first strip. It should go on the outside of your first heart. It's a bit hard to explain but I hope the pictures shows how the strips should sit together. When the strips are in place, staple up the bottom of your heart.
5. The first heart is done and you can now start on the next!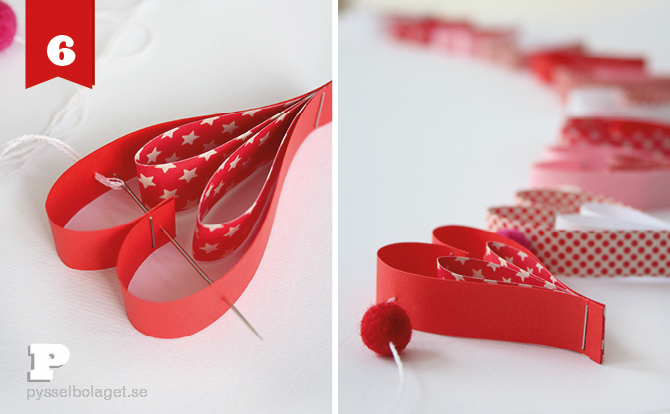 6. Finally string hearts and pearls on a thread with the needle and the garland is ready.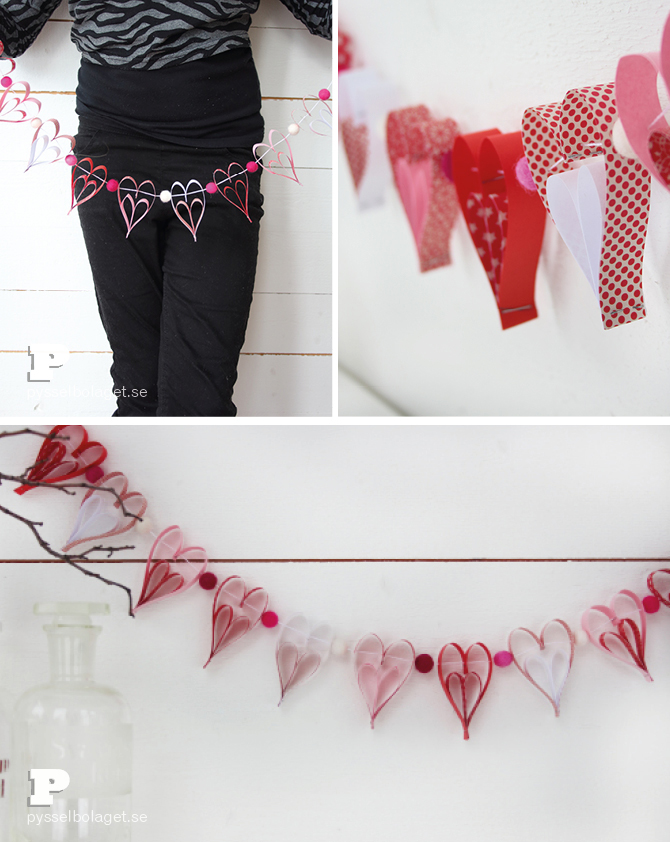 Our garland is done and we can now decorate our house for Valentine 's Day!