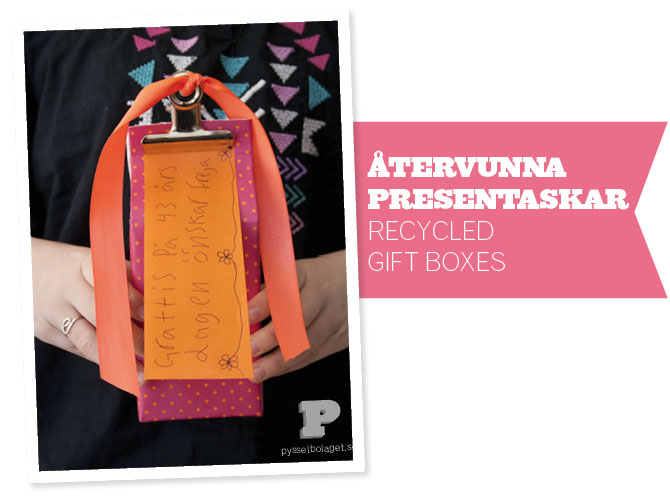 En viktig sak jag vill lära mina barn är att ta vara på det som vi traditionellt kallar skräp. Man kan göra så mycket fina saker av skräp. Idag gör vi presentaskar av tomma pastakartonger och juicepaket. / I like to teach my children to take care of what we traditionally call junk. You can make so many lovely things of junk. Today we make gift boxes of empty pasta cartons and juice boxes.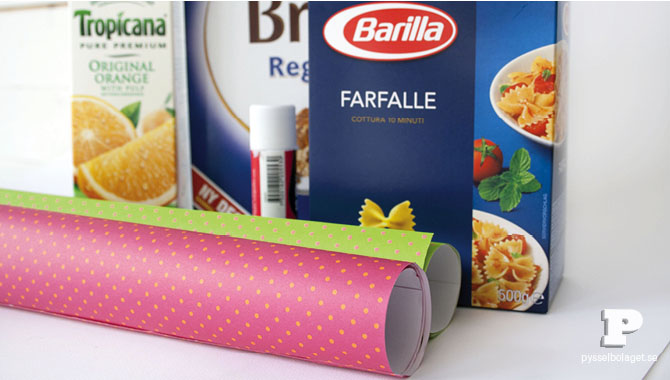 Ni behöver tomma kartonger från till exempel pasta och juice. Ni behöver också fina papper, klister, sax och några fina bitar band at dekorera med. / You need empty cartons from for example pasta and juices. You also need lovely paper, glue, scissors, and ribbons to decorate with.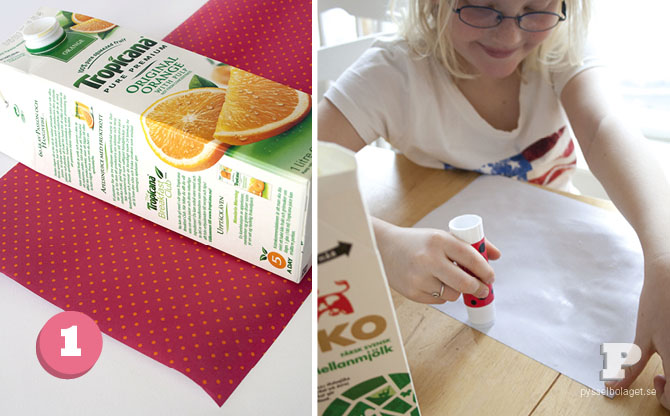 1. Börja med att mäta ut en bit papper som kan täcka förpackningen. Vi har använt ett presentpapper som blivit över. Man kan också använda fina bilder ur gamla färdiglästa magasin. Stryk sedan klister på pappret och tryck på det. / Start by measuring out a piece of paper that will cover the carton. We have used left over wrapping paper. You can also use nice images from old but read magazines. Put glue on the paper and press it on to the box.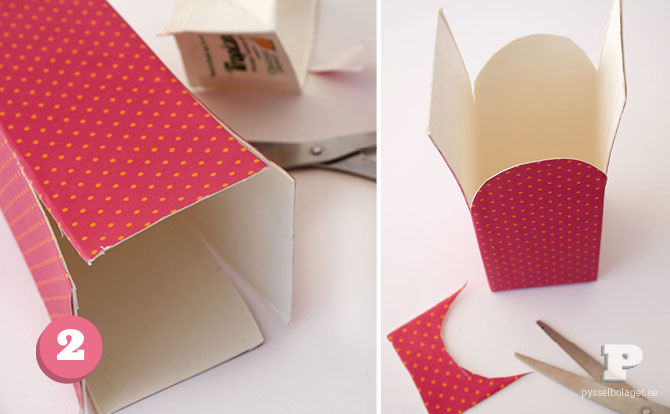 2. När klistret har torkat klipper ni av toppen. Eftersom sidorna ska vikas in måste man klippa längs sidorna på förpackningen. Vi har klippt ner 7 cm på vår juiceförpackning. Runda också till kanterna på sidoflikarna. / When the glue has dried, cut off the top. Since the sides are to be folded in, you must cut along the sides of the box. We have cut down 7 cm on our juice box. Also give the side flaps rounded edges.
3. Vik sedan in de rundade kanterna. Fäst de längre kanterna med ett band eller en klämma och presentasken är färdig. / Then fold in the rounded edges. Attach the longer edges with a ribbon or a clip and your gift box is complete.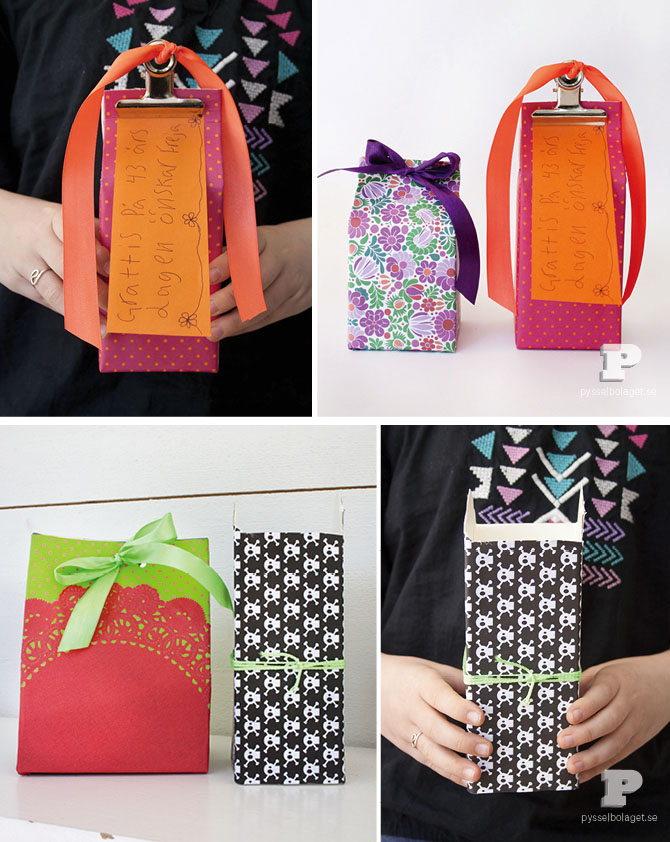 Nu är det bara att fylla förpackningarna med trevligheter och ge bort till någon ni gillar. / Now fill the box with goodies and give to someone you like.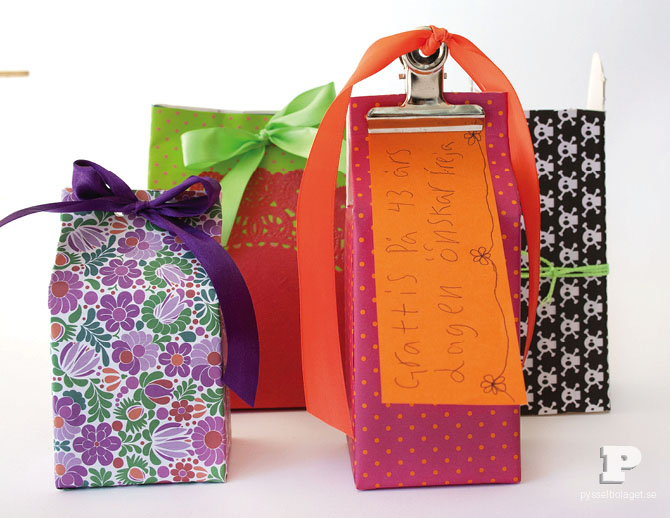 Smart återvinning, eller hur! / Smart recycling, don't you think!