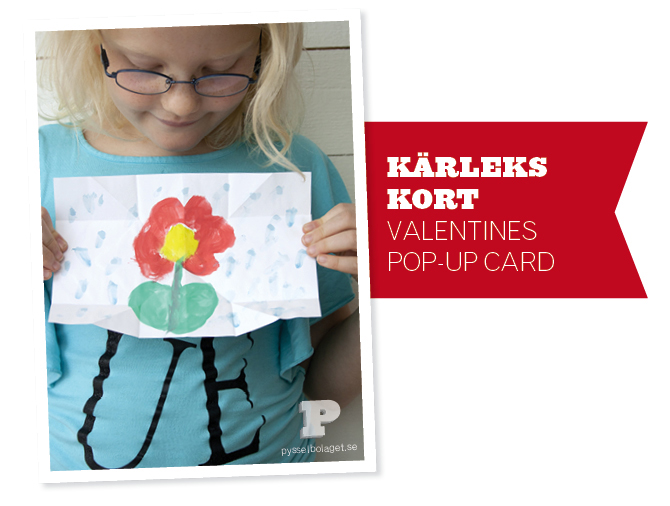 Det är snart Alla hjärtans dag och vi vill fira med ett överraskningskort. Här krävs lite tålamod och flinka fingrar.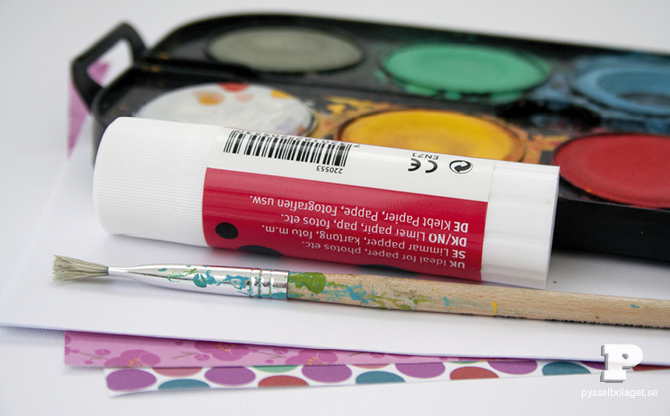 Ni behöver papper, både vitt och mönstrat, färg, pensel och klister.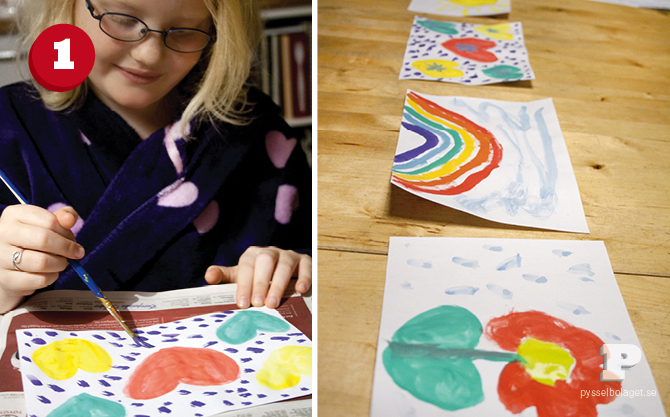 1. Börja med att måla en teckning. Egen design är alltid bäst, eller hur.
[slideshow_deploy id='1795′]
Nu börjar vikningen. Vi har använt ett färgat papper för att ni lättare ska se hur vi viker. Ni kan när som helst pausa bildspelet.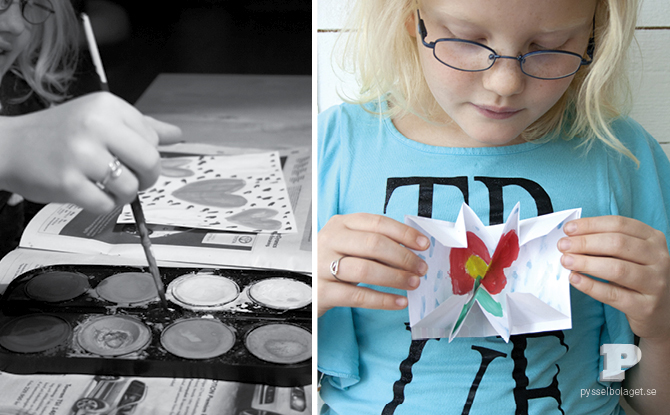 Klistra in den vikta teckningen i ett mönstrat papper och ge till någon ni tycker om.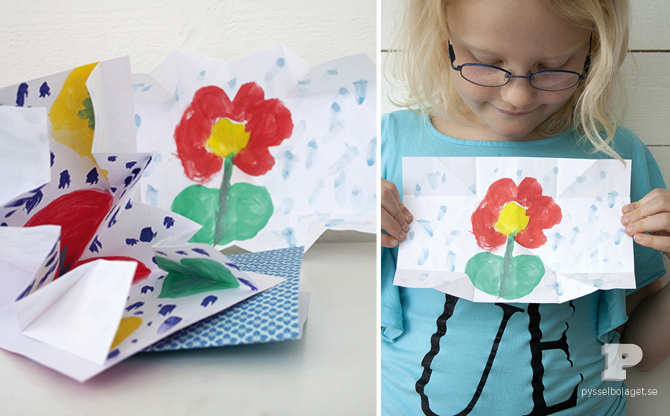 Visst är det en härlig överraskning!
It's almost Valentine's Day and we're making a surprise card. It requires some patience and nimble fingers.
You need paper, both white and patterned, water colors, brush and glue.
1. Start by making a drawing.
And now – fold! We've used a colored paper to make it easier  to see the folds. You can  pause the slideshow at any time.
Paste the folded artwork in a patterned paper and give it to someone you love.
Lovely surprise, isn't it!